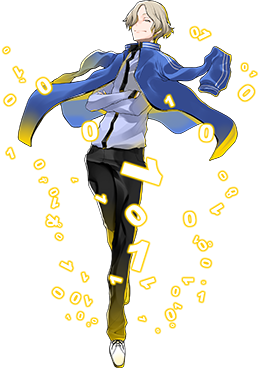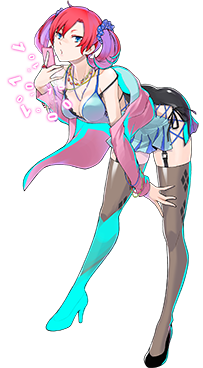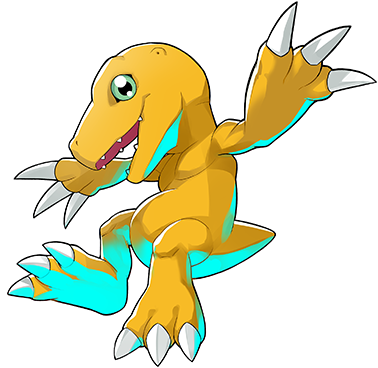 Gallery on Google Photos
Struggle for the ultimate power of the digital world

New details about the Digital World and the characters of Digimon Story: Cyber Sleuth Hacker's Memory are revealed today.

To help the wounded digimon after battles, a girl named Nokia decided to create the Rebellions team to protect them from hackers with bad intentions. Digimon from Rebellions team may change the turn of the fights and affect the journey of our heroes.

New characters will also join the adventure, Chitose, Nokia, Agumon & Gabumon. Chitose Imai is the vice-leader of the "Hu Die" hacker team. He is the mood maker of the team and an extremely creative hacker with his own tools. Nokia Shiramine truly cares about how digimon are treated by evil hackers. She gathered the Tamers and established the Rebellions team. With her strong sense of justice she really believes that digimon will save the world. Agumon & Gabumon were banished from the Digital World and they found a way to get to the EDEN network where they met Nokia and friends. They have a vague recollection of what happened before coming to the real world, but for sure they came with an important purpose in mind!

Clash of hackers will continue in the Territory Battle Quest where some hackers have made a dungeon to expand their territory in Digital World using their team emblem. It's time to fight, put your mark and expand your territory!

Digimon Story: Cyber Sleuth Hacker's Memory will be available both physically and digitally for the PlayStation 4 computer entertainment system and in digital only for the PlayStation Vita handheld system in early 2018 in Europe.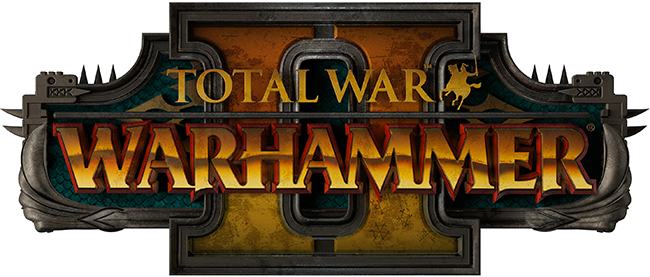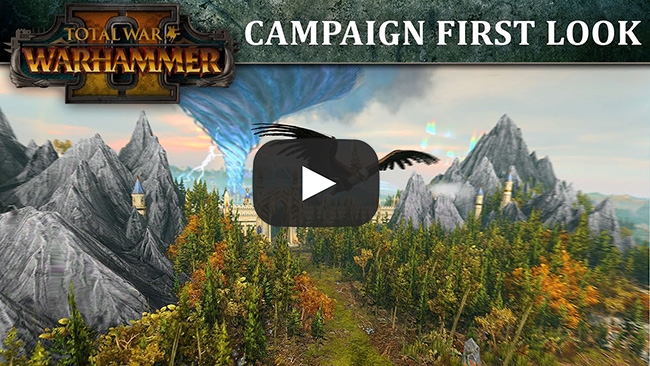 Download HQ Trailer .MP4 | 662 MB
Embark on a jaw-dropping tour of Ulthuan and Lustria in Total War: Warhammer II's Campaign First Look Video

Creative Assembly have unveiled a stunning new video, taking viewers on a journey across two continents of Total War: Warhammer II's huge campaign map in this Campaign First Look video.

The journey begins in the High Elves' homeland of Ulthuan, where The Great Vortex crackles with magical energy on the Isle of the Dead; its dangerously unstable presence a magnificent but ominous sight that dominates the immediate landscape. The High Elves who reside there are led by Prince Tyrion and, as the video swoops down towards the White Tower of Hoeth and past the Fortress Gates of Ulthuan, you begin to get an understanding of the proud, highly developed people who live there.

Across the treacherous oceans and into Lustria, we see several races from the Old World who have set up outposts, while rogue armies roam the continent in search of riches. You will need to decide whether to enlist them to your cause or put them to the sword in your quest for dominance. The ruins of ancient cities, overrun by the jungle-landscape are there to be exploited… will you build new settlements there, or risk calamity while you delve them for treasure, magical artifacts, and other rewards?

Over on the Turtle Isle, the High Elf Arch-Mage, Teclis, campaigns far from home, deep in Lizardmen country. The Slaan mages rule over the region, directing the Lizardmen armies and their great Saurian beasts according to their Great Plan. If they can revitalise their Geomantic Web, unseen lines of power that connect their ancient cities, their chances of enacting their Great Plan will be greatly increased.

Finally, we are introduced to two Lizardmen Legendary Lords: the Slann Mage-Priest Mazdamundi, who has adopted the Astromancy stance to gain greater insight into his lush surroundings, and the famed Saurus Old-Blood Kroq-Gar, as he prepares to lead a Lizardmen force into battle against the High Elves at The Fallen Gates.

Total War: Warhammer II is due to launch on September 28th. You can pre-order the extremely limited Serpent God Edition here, or the standard physical edition here here. For more information about Total War: Warhammer II and on how to pre-order, log on to totalwar.com.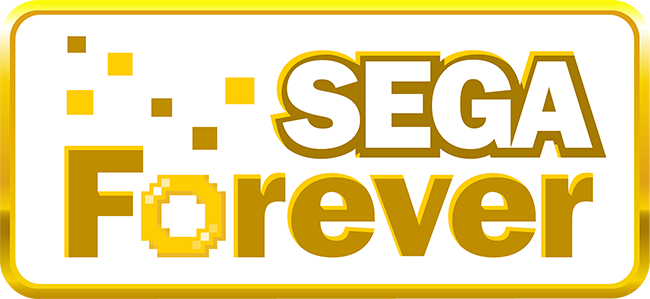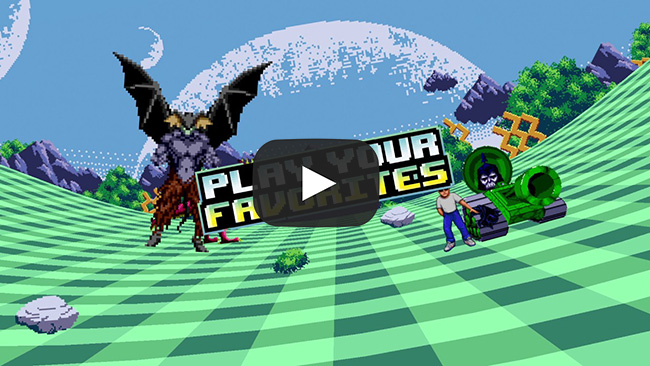 Sega Forever Makes Time Travel Cost-Effective, Convenient

In celebration of a simpler time - an era that came before cool kale, hyper-connectedness, DIY artisanal beer-making, and social media mayhem - Sega Networks is bringing a growing collection of classic video games from every console era to your mobile device for free. The collection, called Sega Forever, is a re-awakening of archetypal gaming, an ode to the deep and diverse Sega catalogue, and the beginning of a retro revolution that will transport players back through two decades of console gaming.

Each game in the Sega Forever lineup is free-to-play, ad-supported, playable offline, and includes added features like cloud saves, controller support, and leaderboards. For players who prefer a pristinely ad-free mobile gaming experience - folks who want to play Sega just like they remember playing in their basement, without interruptions from parents, siblings, or homework - we've rolled back the price so each game can be purchased without ads for $1.99. As the Sega Forever collection expands through months and years, it will include both official emulations and ported games that pan all Sega console eras, each adapted specifically for mobile devices while remaining faithful to the original games.

"Above all else Sega Forever is a celebration of nostalgia. It's about allowing fans to reconnect with past experiences and share them with family and friends in an accessible and convenient way," explains Mike Evans, CMO of Sega's Mobile Division in the West. "Join us on a journey of rediscovery as we roll out two decades of classic games free on mobile. Create your own 'Sega Forever folder' and collect your favorite classics. Enjoy moments of nostalgia on the go, or sync a Bluetooth controller to enjoy a console-like experience in your living room. Sega Forever democratizes retro gaming, and seeks to change how the world plays, rediscovers, and shares in classic game experiences."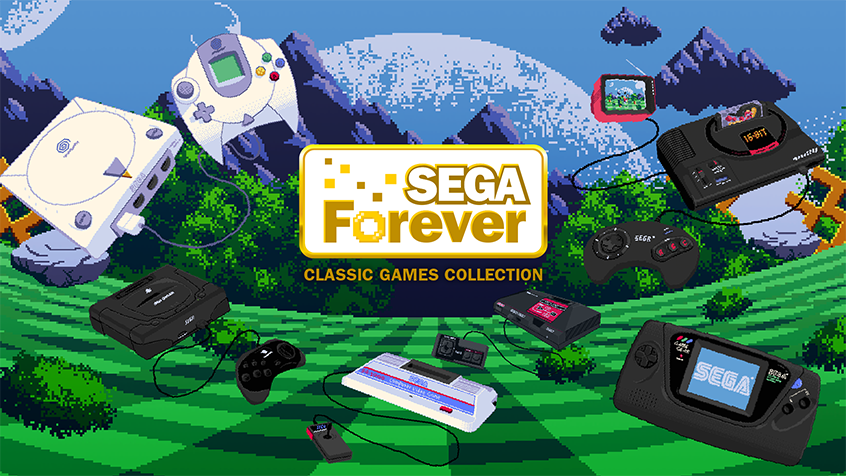 The first batch of Sega Forever games has been carefully curated, boasting both blockbusters and core fan favorites; The collection will officially kick off tomorrow with five Mega Drive / Genesis titles, all of which will be available to download for free on the Google Play Store for Android devices and on the App Store for iPhone and iPad, where they will be accompanied by iMessage sticker packs:

• Sonic The Hedgehog, the 1991 household classic that has remained at the forefront of hearts and minds since inception

• Phantasy Star II, the longtime fan-favourite RPG from 1989

• Comix Zone and Kid Chameleon, two American titles developed by Sega's in-house studio STI

• Altered Beast, the original Genesis pack-in title, a beat-em-up set in Ancient Greece that represents a weird and wonderful segment of the Sega catalogue that is ripe for rediscovery

Following tomorrow's launch, the Sega Forever collection will continue to grow with additional releases coming every two weeks. To stay up-to-date with launch news, share your love of the golden age of video games, cast your vote in polls, share your opinions in surveys, and interact with other Sega fans, check out the Sega Forever website and follow our dedicated Facebook, Twitter, and Instagram accounts.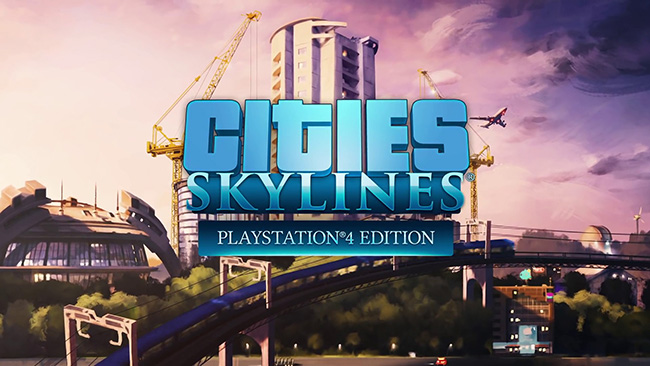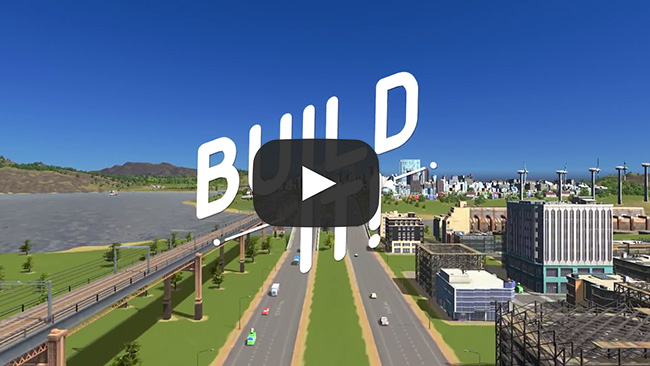 About Cities: Skylines PlayStation 4 Edition


Cities: Skylines is a modern take on the classic city simulation. The game introduces new mechanics to realize the thrill and hardships of creating and maintaining a real city, and allows for high levels of customization and personalization. The PlayStation 4 Edition has been adapted for console play by Tantalus Media and will be distributed worldwide at physical retail by Koch Media.



Key Features


• Build the city of your dreams: Plan road networks, bus lines and parks. Bring education, healthcare and safety to your citizens. Build it your way!

• Extensive local traffic simulation: Managing traffic and the needs of your citizens to work and play will require the use of several interactive transport systems – use careful road planning alongside buses, trains, subways, and much more.

• Districts and policies: Ban heavy traffic in your downtown area, assign free public transport to your waterfront, or ban pets in suburbia. Designate parts of your city as a district in order to set policy at the local level, and give different parts of town their own personalities.

• After Dark included: Watch your city become an entirely different place at night: a day-night cycle will have your citizens seeking out places to unwind after work. Add in new policies and zones to create popular hotspots and provide enough taxis and trains to get to and from the clubs!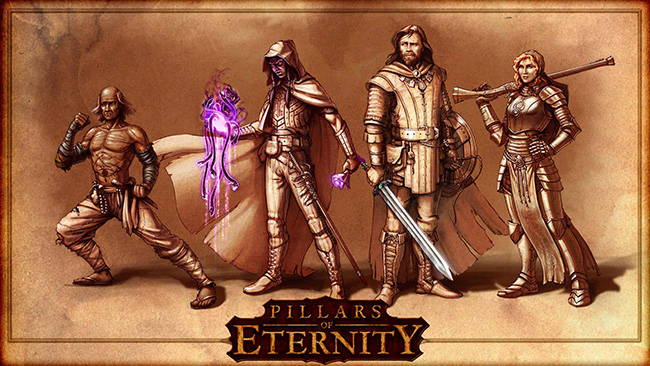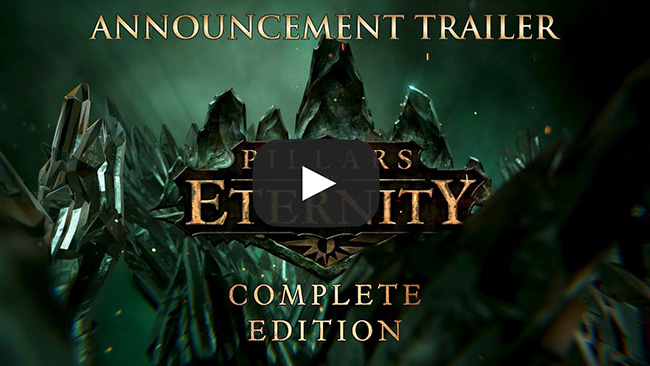 Paradox Interactive Bringing Pillars of Eternity PS4 and Xbox One

Paradox Interactive, a publisher of best-selling games across many genres and platforms, yesterday announced that Pillars of Eternity, the critically acclaimed role-playing game (RPG) from Obsidian Entertainment. Both award-winning titles have been redesigned for console players with controller-friendly gameplay and UI, and will be available in August for their respective platforms.

Pillars of Eternity, originally the result of a crowdfunding campaign by over 75,000 backers, first released for PC platforms to broad critical acclaim, winning several awards for its rich story and deep, original world. Now, the original game, alongside the expansions The White March – Parts I & II, will be released as Pillars of Eternity: Complete Edition for the PlayStation®4 and Xbox One consoles on August 29, 2017.

"Paradox is renewing its commitment to fans everywhere, no matter where and how they play games," said Johan Sjöberg, CPO of Paradox Interactive. "Experiences like the ones contained in Pillars of Eternity are the kind that define Paradox as a company: rich, replayable, and very personal. No two players will have the same journey through the story of Pillars. Everybody should have access to these iconic games, and that's why we're working with partners to share them with players on their platforms of choice.

Pillars of Eternity is an RPG inspired by classic titles such as Baldur's Gate, Icewind Dale, and Planescape: Torment,which features an original world and game system that evokes and improves upon the traditional computer RPG experience. The Complete Edition, adapted for consoles by Paradox Arctic and distributed at physical retail by 505 Games, features an enhanced UI and redesigned controls to provide a superb experience on the big screen, navigated easily and intuitively using game controllers.



Pillars of Eternity: Complete Edition Features


• Award-winning writing, story and artwork of Pillars of Eternity, along with the expanded world and content of The White March: Parts I & II.

• Countless character creation options, from races and classes to character backgrounds which drive your personal story.

• An epic universe to explore, filled with intriguing party members and companions, a variety of in-game factions, and a lovingly rendered world to traverse.

• New UI and controls designed from the ground up, presenting the Pillars of Eternity experience like never before.