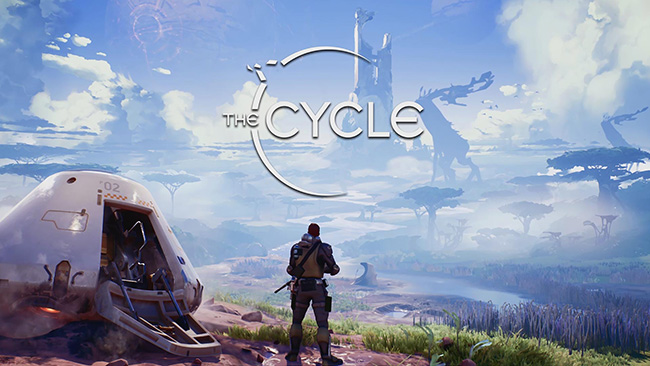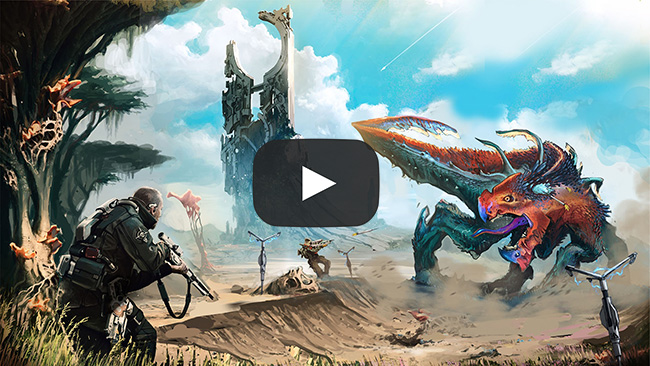 Description


The Cycle is a match-based FPS where you compete to fulfill contracts (quests) during a match that lasts approximately 20 mins. Staying on the planet for longer than that is bad for your health.
History



About The Cycle


Born from an internal pitching jam, The Cycle has been developed since the start of 2018. We saw great promise in our prototype, which captured a blend of session based FPS matches and quest objectives in an open world, a genre we have dubbed internally as a "Competitive Quester". Following our prototype, we took what we learned and started full development on The Cycle, with the goal of having closed test sessions as soon as we can. We believe that we are onto something special with The Cycle , and that our experienced team can make our vision a reality. We practice an open development culture, so you can join us on our social media channels and Discord and be part of the journey of bringing The Cycle to players. We are now actively recruiting for our Alpha tests - to sign up, visit our website here: thecycle.game.



About YAGER


YAGER is an independent developer of computer and video games based on the banks of the river Spree in Kreuzberg, Berlin, Germany. Founded in 1999 by five dedicated developers and artists, our focus is the creation of vivid and meaningful gaming experiences. We are best known for the 2012 released Spec Ops: The Line and for the 2016 released Dreadnought. Today, a team of 90 developers is busy at work bringing YAGER's vision of gaming to life.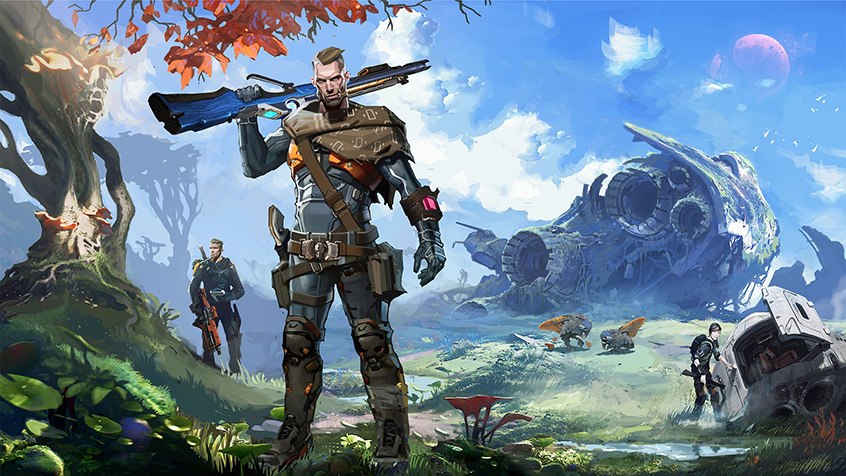 Key Features


• A new Frontier: Explore the world of Fortuna III - a hostile, beautiful new world, full of fortune, alien life, and other players looking to take its riches.

• Storm: The cycle leaves only a narrow window of opportunity - stay too long, and you will be trapped on the planet.

• Pacting: Players can meet on the surface of Fortuna III and join uneasy alliances with one another as they complete contracts

• Black Market: Players have a wide arsenal of weapons and gear available to them, all with different playstyles, that can be purchased during a match

• Crafting: Players can spend their precious credits on creating new gear to take into the next match

• Quests: Shooting may give you an edge - but the best prospectors are those who can take on dangerous jobs for factions during a match

• Customization: A wide selection of gear that players progress through, tailoring their character to their individual playstyle, with more options regularly added



Specs


Developer: YAGER Development

Release Date: Early Access release in late 2018

Platforms: Windows PC

Social: Twitter - Facebook - Instagram - Discord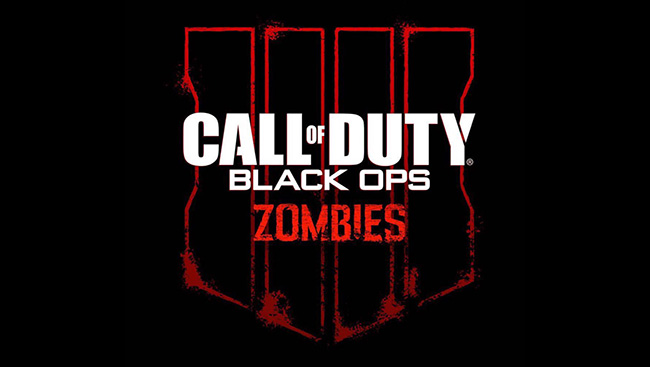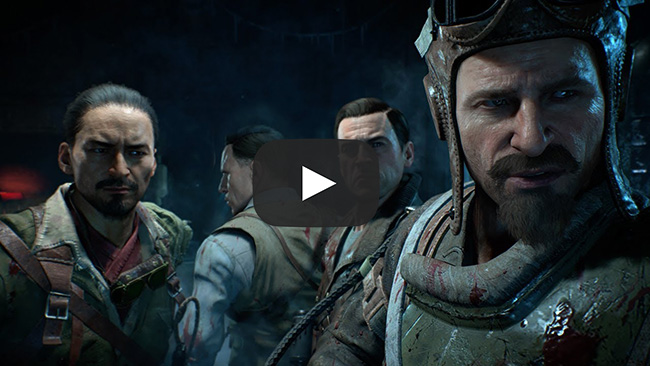 "Blood of the Dead" Overview


Relive the undead legacy with this reimagined fan-favorite Zombies experience.

"Blood of the Dead" takes the classic Zombies heroes — Richtofen, Dempsey, Takeo and Nikolai – on a journey to a secret laboratory beneath the iconic Alcatraz Penitentiary. Encountering a familiar enemy Hell-bent on imprisoning them for all eternity, the Primis crew quickly realize that the future predicted by the Kronorium – the future they sough to secure – is now in serious jeopardy.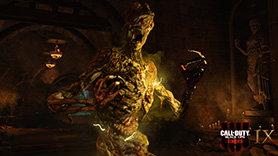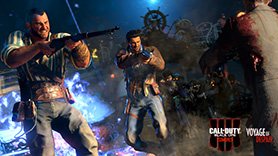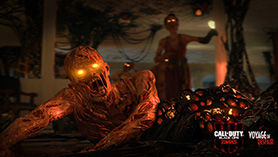 Call of Duty: Black Ops IIII delivers the biggest Day 1 Zombies offering ever with three full experiences at launch: IX, Voyage of Despair, and Blood of the Dead. With an exciting new adventure and a brand-new cast of characters, Call of Duty: Black Ops IIII's Zombies will feature the deep gameplay and Easter eggs that its fans have come to expect.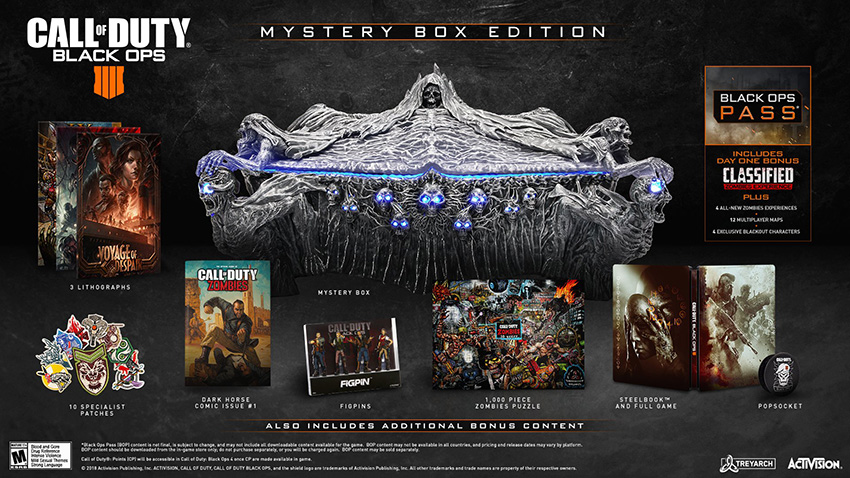 Announcing the Call of Duty: Black Ops 4 Mystery Box Edition!

Just announced during the Call of Duty: Black Ops 4 Zombies panel at San Diego Comic-Con, check out the horrifying Call of Duty: Black Ops 4 Mystery Box Edition! Not only is the box itself incredibly electrifying because it looks like it came straight out of the game, lights up and makes creepy Zombies sounds, but it also contains a ton of collectibles along with the game!

The Call of Duty: Black Ops 4 Mystery Box Edition Includes:

• A copy of Call of Duty: Black Ops IIII – Black Ops is back! Featuring gritty, grounded Multiplayer combat, the biggest Zombies offering ever with three full undead adventures at launch, and Blackout, where the universe of Black Ops comes to life in a massive battle royale experience.

• Collectible Zombies Mystery Box – Inspired by the in-game Zombies Mystery Box, this collectible box features an eerie skeleton exterior along with frightening sounds and lighting.

• Zombies Heroes FiGPiNS – Get the exclusive set of our new Zombies Heroes FiGPiNs featuring Scarlett Rhodes, Bruno Delacroix, Diego Necalli, and Stanton Shaw from Call of Duty: Black Ops IIII.

• 10th Anniversary Zombies Puzzle – This 1,000-piece puzzle features unique art celebrating 10 years of Treyarch Zombies history.

• Dark Horse Comics Zombies Issue #1 – This first issue of the Call of Duty: Black Ops IIII Zombies Dark Horse Comic comes with an exclusive cover only for the Mystery Box Edition. The comic series will unveil details about our Zombies Heroes' backstories.

• Zombies Lithographs – These three collectible lithographs commemorate Voyage of Despair, IX, and Blood of the Dead, three Zombies Experiences in Call of Duty: Black Ops IIII.

• Popsocket – With its intimidating skull logo, this limited-edition Call of Duty: Black Ops IIII PopSocket is the perfect way to show off your Black Ops.

• Collectible SteelBook – Limited edition SteelBook game case featuring unique art.

• Limited Edition Specialist Icons – Call of Duty: Black Ops IIII reintroduces the fan-favorite Multiplayer Specialists, each with their own unique weapon, equipment, and icons. This set of collectible patches is inspired by each of the 10 Specialists' in-game icons.

• Black Ops Pass – The Call of Duty: Black Ops IIII Black Ops Pass includes Classified, a bonus Zombies experience, available at launch, four additional all-new Zombies experiences, 12 Multiplayer maps, and four exclusive Blackout characters.

• Additional bonus content

For more intel about Call of Duty: Black Ops 4, be sure to visit CallofDuty.com/blackops4 and follow @CallofDuty and @Treyarch on Twitter.