Gallery on Google Photos
Nioh DLC "Dragon of the North" Out May 2

We're excited to showcase our upcoming DLC for Nioh, Dragon of the North, coming to PlayStation 4 next week. I'm sure many of you samurai have been hungry for more adventures and challenges.

This new chapter picks up after William's valiant victory in restoring peace to Japan. In keeping with the tradition of our inspiration through Japanese history and mythology, the central character for this new chapter is based on Lord Masamune Date, the ruler of the Sendai feudal domain in the Keicho Era (about 400 years ago). In our opinion, his personality and exploits in history lend himself to become a key player to contend with in the story.

Masamune is a well-known historical figure who is both brilliant and ruthless. Although he was an exceptional leader; his ambition and lust for power blinded him to all else. He was known for being an impulsive leader who was wildly arrogant of his abilities — believing he was superior to most men, yet at the same time greatly devoted to the his land and subjects. We found this disparity in his personality to be something that we could utilize to create a memorable character and a formidable adversary for William.

Dragon of the North will take place in the Oshu region and introduce the ambitious ruler, Masamune Date, also known as the "One-Eyed Dragon". Just when you thought that peace was finally restored in Japan, we've now begun to hear troubling rumors that the One-Eyed Dragon is secretly gathering spirit stones, setting a stage for more unrest and mayhem to take hold.

Prepare to defy death once again as you will face a variety of new Yokai and imposing enemies set in exciting new stages. But rest assured, we will provide you with some formidable ammunition of your own to negotiate your battles. With new Guardian Spirits, armor, ninja skills, magic and a brand new weapon called the Odachi, you should be well prepared to take on your foes. Last but not least, we are proud to introduce the long awaited PvP feature (PS Plus subscription required), which will provide an exhilarating new element to the experience.

We hope you are up for the challenge and enjoy the Dragon of the North DLC. Sharpen your blades and good luck!

Tom Lee - Creative Director Team Ninja

blog.us.playstation.com
Nintendo to Launch New Nintendo 2DS XL Portable System on July 28

The Nintendo 3DS family of systems will soon be adding a new member. On July 28, New Nintendo 2DS XL makes its debut in the United States at a suggested retail price of $149.99. The New Nintendo 2DS XL system gives consumers a third choice of hand-held systems, one that offers pricing and features that fit between the Nintendo 2DS and New Nintendo 3DS XL systems. New Nintendo 2DS XL will launch on the same day as two big new games for the Nintendo 3DS family of systems: Hey! Pikmin and Miitopia.

"This new addition to Nintendo's portable hardware line demonstrates our commitment to the hand-held market," said Reggie Fils-Aime, Nintendo of America's President and COO. "New Nintendo 2DS XL sports a beautiful clamshell design and offers a great balance between price and performance."

The new system will be available in a stylish black/turquoise color, and will use the same size large screen found on New Nintendo 3DS XL systems. As the name of the new system implies, visuals will be displayed in 2D only. The system is lighter but still packs the same power as New Nintendo 3DS XL, and has built-in NFC support for amiibo cards and figures. It can play the massive library of quality Nintendo 3DS, New Nintendo 3DS and Nintendo DS games in 2D. Nintendo systems are also the only dedicated video game systems where people can find their favorite characters and game franchises, such as Mario, Peach, Yoshi, Kirby, Pokémon, Fire Emblem, Mario Kart, Super Smash Bros., Animal Crossing and The Legend of Zelda.

There are over a thousand games in the Nintendo 3DS game library and more are always on the way, including two that launch on the same day as New Nintendo 2DS XL. These new games will offer fun new experiences for New Nintendo 2DS XL owners, and for owners of any Nintendo 3DS family systems.

• Hey! Pikmin: In this brand-new style of Pikmin game, players guide Captain Olimar through 2D side-scrolling levels and collect Sparklium to refuel his crashed ship, the S.S. Dolphin 2, so he can escape the planet. The touch-screen controls let players choose the right Pikmin to toss at enemies and objects, which is critical to defeating foes and solving the many puzzles Olimar encounters during his adventure.

• Miitopia: Band together with your Mii and Mii friends to explore your own personalized world of Miitopia. Cast Mii characters into various roles and watch hilarious scenes unfold as they work together to defeat the Dark Lord who has stolen the faces of townspeople of Miitopia. Players can bring in their created Mii characters from the Miitomo or Tomodachi Life games, or create their own Mii team in the game. This game has a lighthearted tone with traditional and strategic RPG-like elements, including customization, relationship building and team management.

Remember that New Nintendo 2DS XL features parental controls that let adults manage the content their children can access. For more information about other features, visit nintendo.com/2ds/new-nintendo-2ds.


Download HQ Teaser .MP4 | 136 MB

For Honor Season 2, Shadow and Might, Coming May 16th

Today, Ubisoft announced that For Honor Season Two, Shadow and Might, will launch simultaneously across all platforms on May 16th. Shadow and Might will bring new content to For Honor including two additional heroes, two extra maps, new customisation items and gameplay updates. Maps and gameplay updates will be free for all players at the start of Season Two. New heroes, the lethal Shinobi and the fierce Centurion, will be available for free immediately for Season Pass holders on May 16th, while all other players will be able to unlock them with their in-game Steel on May 23rd.

In the war between the three deadly factions, Knights, Vikings and Samurai, two new Heroes enter the battlefield:

• Shinobi (Samurai Assassin) – The Shinobi are silent warriors able to move with a dancer's grace and kill with precision thanks to a lifetime of disciplined training. They wield the traditional Japanese Kusarigama.

• Centurion (Knight Hybrid) – The Centurion sees the battlefield like a chessboard. Equipped with the reliable standard issue gladius, Centurions can bypass enemy defenses through strategic close-quarters combat.



The two new maps, Forge and Temple Garden, will expand upon the selection of multiplayer battlefields. Additionally, Season Two will introduce a new level of gear rarity – Epic gear – that will increase the maximum gear score along with a balancing overhaul for the entire gear stats system.

Coinciding with the end of Season One, a new title update (Update 1.06) was released on Windows PC to improve network stability while introducing new gameplay changes and hero balancing. The update is planned to release on consoles very shortly. For Honor will continue to be supported post-launch with additional content and consistent gameplay balancing updates.

Developed by Ubisoft Montreal in collaboration with other Ubisoft studios* For Honor offers an engaging campaign and thrilling multiplayer modes. Players embody warriors of the three Great Factions, the bold Knights, the brutal Vikings and the deadly Samurai, fighting to the death on intense and believable melee battlefields. The Art of Battle, the game's innovative combat system that puts players in total control of their warriors, allows them to utilise the unique skills and combat style of each hero to vanquish all enemies who stand in their way.

For more information about For Honor, please visit forhonorgame.com and please follow on Facebook at facebook.com/ForHonorGame and on Twitter at twitter.com/ForHonorGame.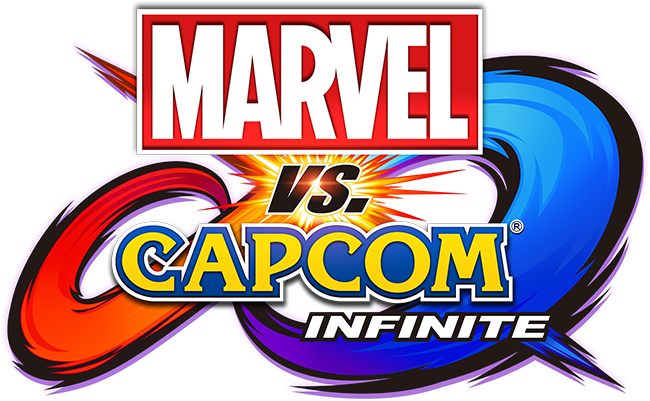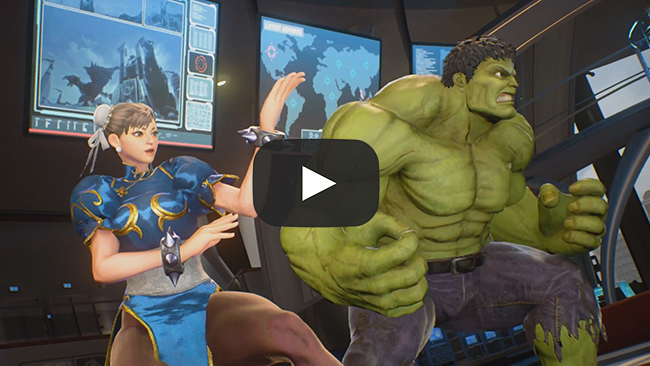 Download HQ Trailer .MP4 | 445 MB
Marvel vs. Capcom: Infinite – Gameplay Trailer #2 is here!

Load up your quivers and hand cannons, as the new Marvel vs. Capcom: Infinite gameplay trailer is here! Watch Ultron battle it out with iconic Marvel and Capcom characters, including Chun-Li, Hulk, Strider Hiryu, Thor, Chris Redfield and Hawkeye after the jump.

Ultron makes his first appearance in the Marvel vs. Capcom series and brings with him a sinister set of attacks to dispatch his foes. Most notable, is the ability to summon an endless army of drone reinforcements to aid him in battle. He can summon these both on the ground and in the air. The drones also come in two flavors, one stays back assisting Ultron with a beam to cover him with the second version charging forward and smashing his opponent with a powerful blast of energy.

The new gameplay trailer also features the introduction of the Space Stone. Using the Space Stone's Infinity Surge will alter your opponent, dragging them towards you. Activating the Space Stone's Infinity Storm will encase your opponent inside a prism for a short period of time, giving you the space to plan your next attack more easily.

The other Marvel and Capcom fighters have also powered up since their last battle, including additional special and super attacks to help them in their fight against Ultron Sigma. Hulk is armed with his new Gamma Crush attack that creates a vicious volcano and Strider Hiryu's new air super gives him the ability to slash his opponents from anywhere on the screen.

For those looking for Rocket Raccoon, never fear, we'll be releasing more on him soon and showing off his arsenal of moves at a later date.

Marvel vs Capcom: Infinite makes its way to a universe near you September 19th, 2017 on PlayStation 4, Xbox One and Windows PC. For pre-order details and information on how to play as your favorite Marvel and Capcom characters, be sure to check our previous blog, which featured our new Story Mode trailer. For more information on Marvel vs. Capcom: Infinite, follow us on Facebook and Twitter.

capcom-unity.com