THQ Nordic Acquires Biomutant® Developer Experiment 101

THQ Nordic is announcing today that it has acquired 100% of the shares from Experiment 101, as well as the intellectual property of Biomutant, the open-word, post-apocalyptic, kung-fu fable RPG, which is now part of the THQ Nordic portfolio.

The IP acquisition itself is being handled by THQ Nordic, based in Karlstad, Sweden, whereas the day-to-day business will be handled by THQ Nordic GmbH, based in Vienna, Austria.

Experiment 101 is currently working on Biomutant for Windows PC, the PlayStation 4 computer entertainment system and Xbox One. More details on one of the biggest surprise hits of this year's gamescom will be revealed in 2018.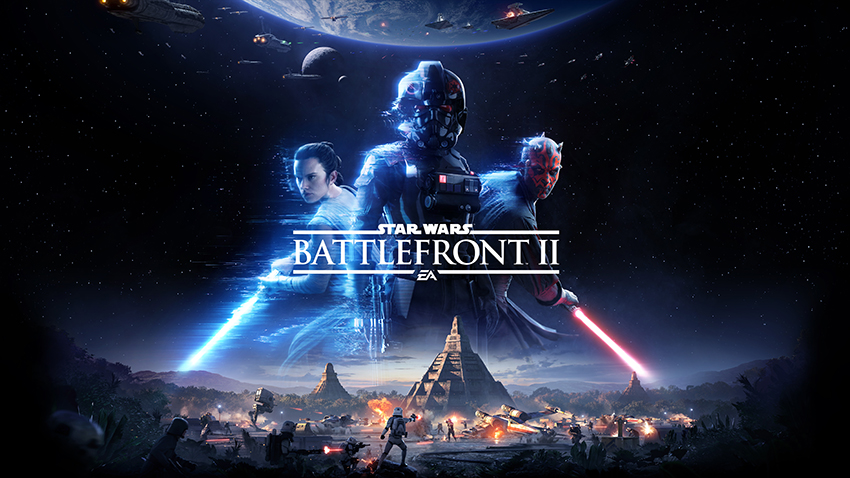 An Update on Star Wars Battlefront II

Thank you to everyone in our community for being the passionate fans that you are.

Our goal has always been to create the best possible game for all of you – devoted Star Wars fans and game players alike. We've also had an ongoing commitment to constantly listen, tune and evolve the experience as it grows. You've seen this with both the major adjustments, and polish, we have made over the past several weeks.

But as we approach the worldwide launch, it's clear that many of you feel there are still challenges in the design. We've heard the concerns about potentially giving players unfair advantages. And we've heard that this is overshadowing an otherwise great game. This was never our intention. Sorry we didn't get this right.

We hear you loud and clear, so we're turning off all in-game purchases. We will now spend more time listening, adjusting, balancing and tuning. This means that the option to purchase crystals in the game is now offline, and all progression will be earned through gameplay. The ability to purchase crystals in-game will become available at a later date, only after we've made changes to the game. We'll share more details as we work through this.

We have created a game that is built on your input, and it will continue to evolve and grow. Star Wars Battlefront II is three times the size of the previous game, bringing to life a brand new Star Wars story, space battles, epic new multiplayer experiences across all three Star Wars eras, with more free content to come. We want you to enjoy it, so please keep your thoughts coming. And we will keep you updated on our progress.

ea.com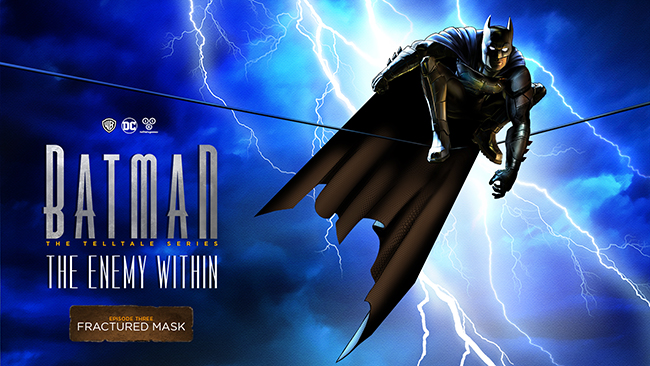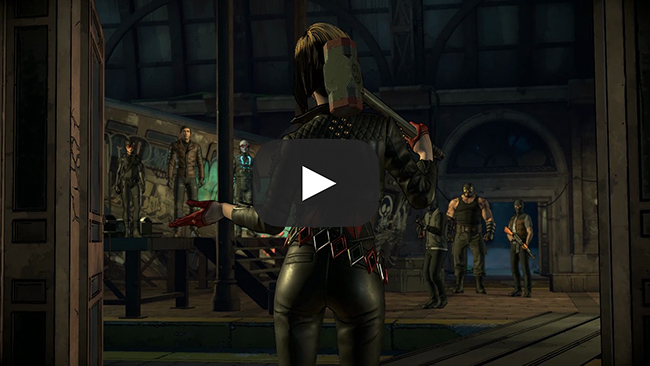 Download HQ Trailer .MP4 | 216 MB
Watch the Official Trailer for Episode Three of Telltale's 'Batman: The Enemy Within' Ahead of Episode Premiere on November 21

Citizens of Gotham City,

Today we are excited to share the official trailer for episode three of Batman: The Enemy Within, the ongoing five-part episodic game series that continues Telltale's unique take on the World's Greatest Detective. You can download the trailer by following the links above. Episode three, 'Fractured Mask,' launches November 21 on Xbox One, PlayStation 4, PC, Mac, and mobile.

After an unexpected reunion, Bruce finds his attention (and his loyalties) stretched in yet another direction. Now, in addition to brokering a power struggle between Commissioner Gordon and Amanda Waller, Bruce must balance romantic entanglements with his mission to infiltrate the Pact. As he plunges deeper into the criminal underworld, the villains' plan starts to come into focus, but will his deceptions take a dire toll?

Rendered to look like a living, breathing comic book, Telltale's vision of Batman features an award-winning cast of talent including Troy Baker, who returns to reprise his role as Bruce Wayne, as well as Anthony Ingruber, who reprises his fresh take on 'John Doe,' better known to fans as The Joker.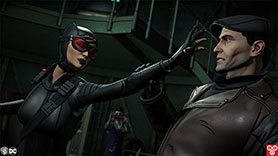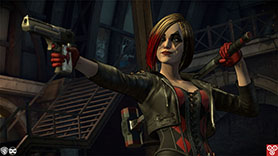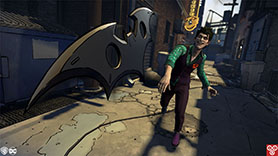 This new season is intended to be accessible to both returning fans and newcomers alike, though players' choices from the first season of Batman: The Telltale Series will optionally carry over into The Enemy Within. This season also includes Telltale's unique multiplayer 'Crowd Play' feature, which allows friends and family to engage with the adventure together by helping to decide the direction of the story from any mobile device with an internet connection.

A special 'Season Pass Disc' for Xbox One and PlayStation 4 is currently available at retailers across North America and Europe. The disc includes the first episode of the season, as well as download access to all subsequent episodes as they are released.

Batman: The Enemy Within is a standalone product separate from the first season of Batman - The Telltale Series. Both products are licensed by Warner Bros. Interactive Entertainment and based on DC's iconic character.

For more information on Telltale Games, visit the official website, Facebook, and follow @TelltaleGames on Twitter.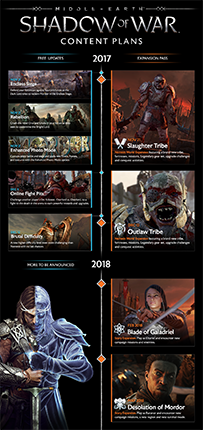 ​​​​​​​Middle-earth: Shadow of War Free Content Updates & Features Announced

Warner Bros. Interactive Entertainment today announced various free content updates and features coming this year to Middle-earth: Shadow of War, providing players with new ways to continue the battle for Mordor and capture every epic moment. Upcoming free downloadable content (DLC) updates and features include:

• Endless Siege – Defend your fortresses against Sauron's forces as the Dark Lord tries to reclaim Mordor in the Endless Siege. (Available 21st Nov)

• Rebellion – Crush the rebel Ologs and Uruks in your forces as they seek to undermine the Bright Lord. (Available 21st Nov)

• Enhanced Photo Mode – Capture every battle and siege and apply new filters, frames and textures with the Enhanced Photo Mode update. (Available 21st Nov)

• Online Fight Pits – Challenge another player's Orc follower, Overlord vs. Overlord, to a fight to the death in the arena to earn powerful rewards and upgrades. (Available 5th Dec)

• Brutal Difficulty – A new higher difficulty level even more challenging than Nemesis with no last chances. (Available 12th Dec)

The Middle-earth: Shadow of War Expansion Pass is currently available for £32.99, or included as part of the Shadow of War Gold Edition for £89.99. The Slaughter Tribe Nemesis Expansion, Outlaw Tribe Nemesis Expansion and Blade of Galadriel Story Expansion can each be purchased à la carte for £11.99. The Desolation of Mordor Story Expansion can be purchased à la carte for £15.99. For more information, check out this link.

Middle-earth: Shadow of War is now available for the Xbox One family of consoles, Windows 10 PC through the Windows 10 Store, Steam, PlayStation 4 and PlayStation 4 Pro.