Oceanhorn 2 in development!

I can't believe it has been five years since we announced the development of the first Oceanhorn game on this blog. Now the time has come for another major announcement.

We are proud and excited to reveal the next installment of the Oceanhorn franchise, Oceanhorn 2: Knights of the Lost Realm.

The boy has grown up? That's right! But he is a different boy altogether! Oceanhorn 2: Knights of the Lost Realm is set in another time period on the Oceanhorn timeline. The game has a new Hero, a boy who has been trained to become a Knight of Arcadia.

Oceanhorn 2 will be built upon the same elements that were the heart and soul of the first Oceanhorn game: exploring a colorful world, a deep backstory with secrets and twists, amazing music, and most importantly – classic Action RPG gameplay with items, puzzles, battles, and badass bosses!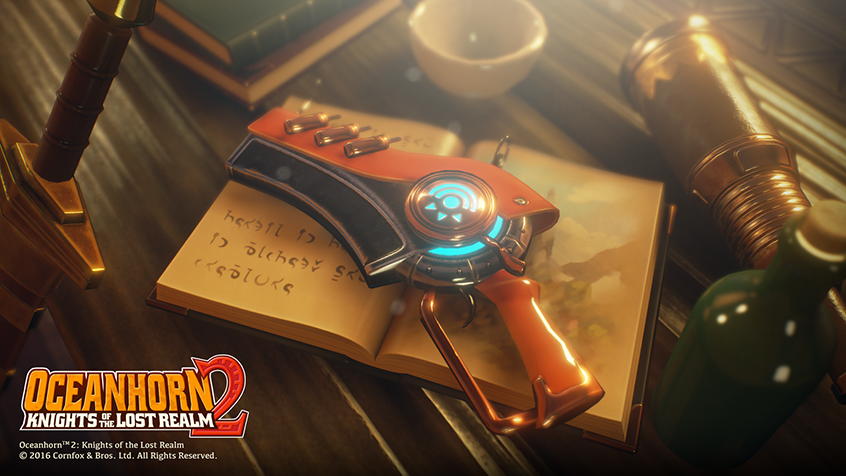 The game is played from a third person camera angle that will take players right into the heat of action and allows them to explore even the smallest details of Arcadia. Our battle system consists of sword fighting, utilizing powerful spells and finding creative ways to use various items that Hero discovers on his travels.

One of the key items in the game is the Caster, a gun that shoots magical projectiles! It will have many uses on the player's adventure, from puzzle solving to luring enemies and casting directed spells.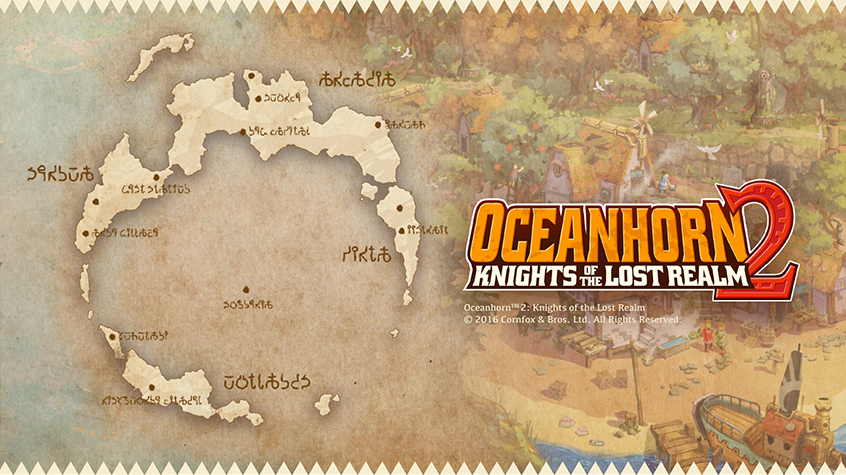 Oceanhorn 2 will also feature a traversable and vast world map that consists of fields, forests, mountains, and water. It works as a hub between levels, dungeons and towns, much like in many of the classic JRPGs.

Oceanhorn 2 is an opportunity to create something new from the strong background that we established with our previous game. In Oceanhorn 2, we want to emphasize the elements that people loved and create something new and brave on that foundation.

The world of Oceanhorn has grown and so has our team. The core team working on Oceanhorn 2 is now a team of five!

Heikki Repo, Creator and Lead Artist
Jukka Viljamaa, Lead Programmer
Antti Viljamaa, Lead Programmer
Kalle Hämäläinen, Graphics Programmer
Miko Kiuru, Game Artist

Also, Kalle Ylitalo will return to compose soundtrack for Oceanhorn 2 and the famed sound designer and foley artist Tapio Liukkonen will be in charge of the audio experience.

For us, Oceanhorn 2 is the fulfillment of a JRPG dream. It is a dream of running down green fields with the warmth of the sun on your face. It is a dream of learning the secrets of ancient ruins despite the danger. It is also a dream of finding yourself looking at beautiful mountains on the horizon and imagining what's beyond them. It will be an amazing journey ahead of us and we hope that you will join us on that journey!

In the upcoming months, we will have many things to show to you and many secrets to unveil regarding Oceanhorn 2: Knights of the Lost Realm. This is a dream project for us, but even more importantly, we are making this game for you to enjoy and experience. So, please feel free to share your thoughts and ideas on Twitter and Facebook!

And make sure to check out Oceanhorn: Monster of the uncharted Seas on PS4 and Xbox One on 7th September!

oceanhorn.blogspot.com