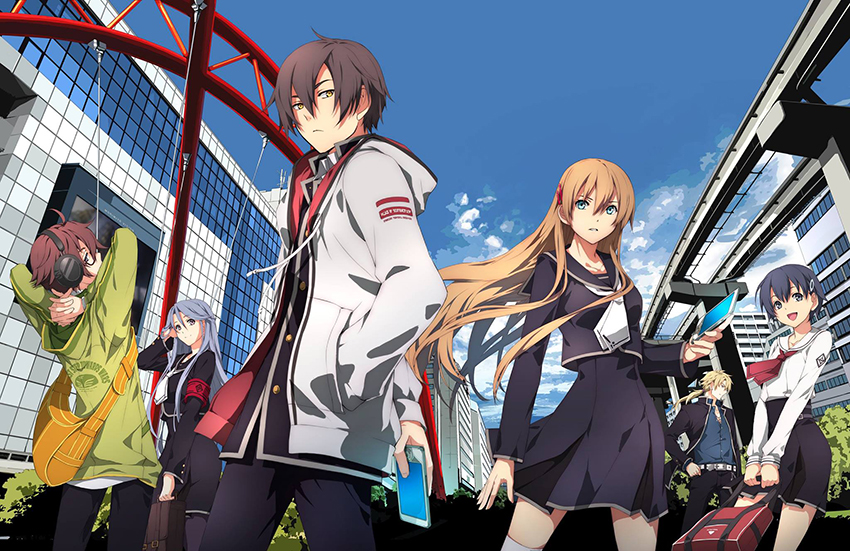 Action RPG Tokyo Xanadu Coming to PS4 and PS Vita This Year

Gather 'round, RPG aficionados! Aksys Games and Nihon Falcom are proud to announce Tokyo Xanadu for PS Vita and Tokyo Xanadu EX+ for PS4!

Tokyo Xanadu is a massive action RPG and will release Summer 2017 in North America. Tokyo Xanadu EX+ is an enhanced version of the base game and will release Fall 2017 in North America (on Steam too). In addition to the standard editions of each game, we'll be releasing two limited editions stacked full of awesome goodies! What's in the booox(es)?! Let's take a closer look...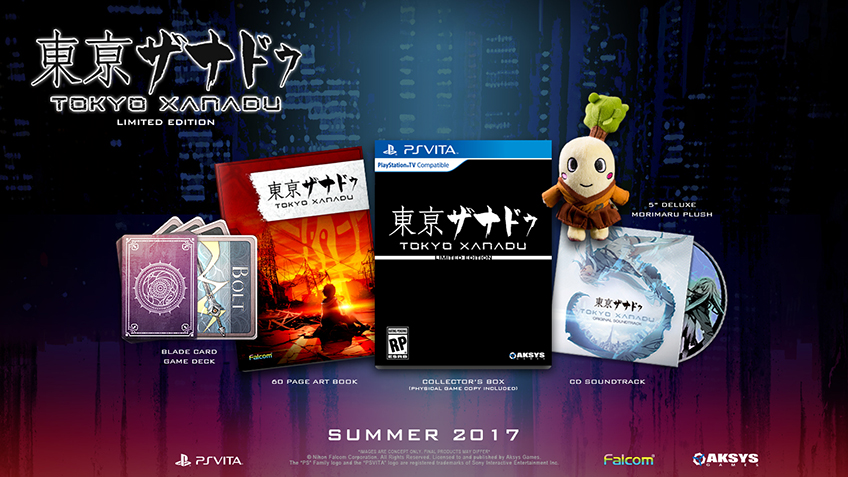 • Tokyo Xanadu Physical Copy (Vita)
• 5″ Deluxe Morimaru Plush
• Blade Card Game Deck
• 60 page Art Book
• CD Soundtrack
• Collector's Box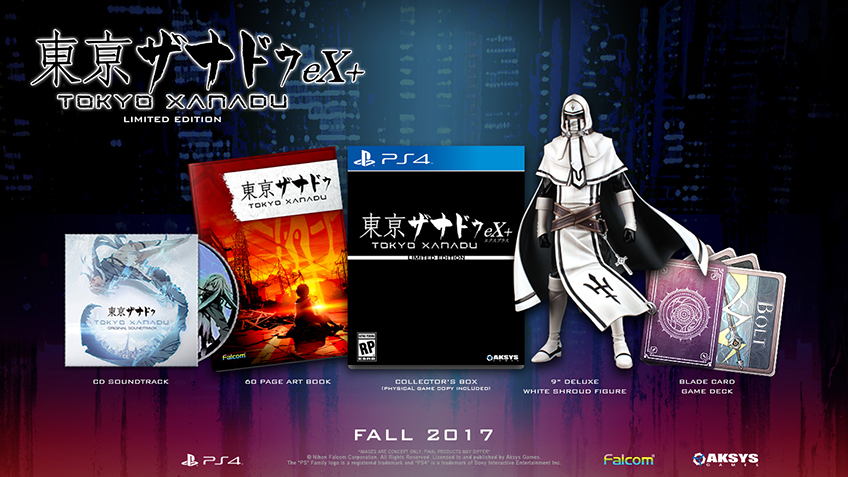 • Tokyo Xanadu EX+ Physical Copy (PS4)
• 9″ Deluxe White Shroud Statue
• Blade Card Game Deck
• 60 page Art Book
• CD Soundtrack
• Collector's Box

So what's Tokyo Xanadu all about? A colossal earthquake devastates Tokyo and changes the lives of its inhabitants forever. 10 years pass and the city and its inhabitants slowly return to a semblance of normalcy. However, behind the veil of this newly rebuilt metropolis lies another world, one with a sinister secret.

The earthquake that originally destroyed Tokyo was actually caused by the emergence of a mysterious and lethal shadow world known as Eclipse. Now, action must be taken to thwart the legions of Eclipse and ensure the protection of peace. (That's where you come in!)

Epic stakes always make for dramatic quests, but any hero worth their weight in loot and XP knows that no adventure is ever complete without a memorable cast of quirky characters. Tokyo Xanadu offers this in spades as you're guaranteed to encounter a multitude of eccentric personalities in your journey through Moriyama City.

Build relationships and forge alliances as you unravel the secrets of Eclipse and get ever closer to the truth behind the mysterious shadow world. The EX+ version of the game will offer a plethora of additional features to those looking for more content including new monsters, dungeons, modes and a new playable character: the White Shroud.

So there you have it, gamers! Whether you game on the go or at home, Tokyo Xanadu and Tokyo Xanadu EX+ both offer something for everyone!

Danny Miscevich - Sr. Sales and Marketing Manager, Aksys Games

blog.us.playstation.com - blog.eu.playstation.com