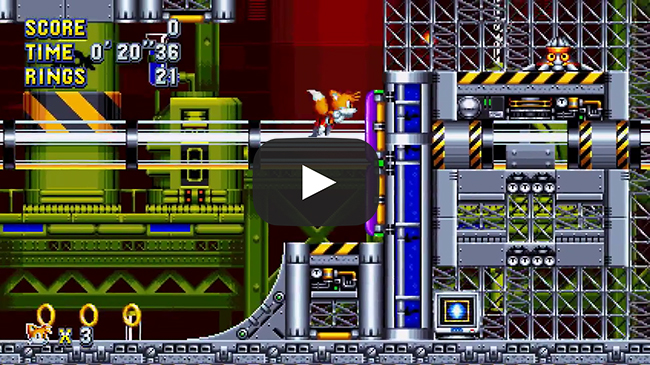 Blue Blur Takes On Blue Goo In New Sonic Mania Chemical Plant Zone Gameplay Reveal

Take a deep breath and hold on tight, because today SEGA revealed Chemical Plant via brand new Sonic Mania footage. Unlike Sonic 2's version of Chemical Plant Zone, the new makeover in Sonic Mania features additional routes, new hazards, and other new surprises plus an entirely original Act II that will send you flying, bouncing, and spinning towards a finale that few will see coming.

Don't let the toxic blue goo stop you!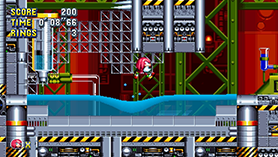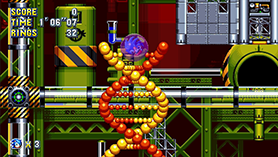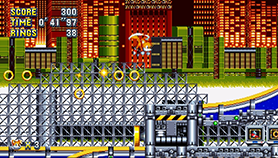 Developed by Christian Whitehead, Headcannon, and PagodaWest Games in collaboration with SEGA of America, Sonic Mania celebrates the best of Classic Sonic, pushing the envelope forward with stunning 60 FPS gameplay and pixel-perfect physics. Play as Sonic, Tails and Knuckles as you race through all-new Zones and fully re-imagined classics, each filled with exciting surprises and powerful bosses. Harness Sonic's new drop dash, Tails' flight, and Knuckles' climbing abilities to overcome the evil Dr. Eggman's robots. Discover a myriad of never-before-seen hidden paths and secrets. Welcome to the next level for the world's fastest blue hedgehog!

From June 13-15, E3 attendees can stop by either the SEGA/Atlus booth at West Hall #4312 or Sega of Europe booth at West Hall #4300 for hands-on opportunities to check out new content from both Sonic Mania and Sonic Forces.

Fans can also pre-order the game digitally right now for Sony PlayStation 4, Microsoft Xbox One, and PC . The Sonic Mania standard edition for Nintendo Switch will be available to purchase digitally at launch on August 15. The previously announced Collector's Edition of Sonic Mania can be pre-ordered for a limited time.

To stay current on Sonic the Hedgehog news, follow Sonic on Twitter and Instagram, like him on Facebook, and subscribe to the Twitch channel and the YouTube channel./td>