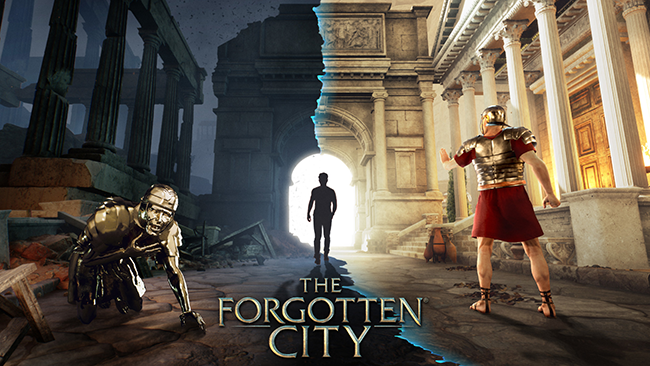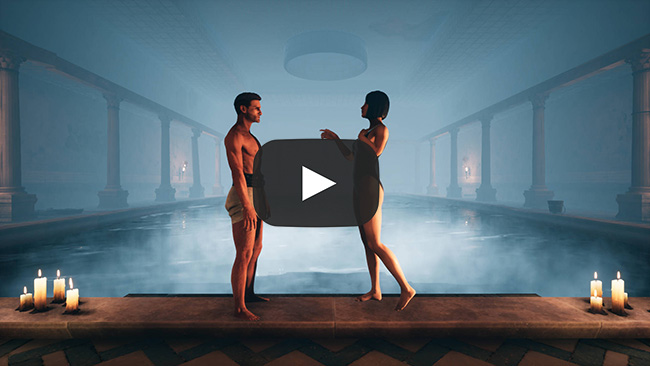 New cinematic trailer announces time-hopping mystery The Forgotten for PS4, PS5, Series X and Switch

Working in partnership with publisher Dear Villagers, indie studio Modern Storyteller released a new cinematic trailer for their debut title The Forgotten City.

The Forgotten City was also announced for Nintendo Switch, PS4, PS5, and Xbox Series X today, and will also be available in the previously announced PC and Xbox One versions.

The game is an ambitious full-scale reimagining of the award-winning mod of the same name which has been downloaded no less than 3 million times.

Trapped in a secret underground city in the time of the Roman Empire, twenty-three lost souls cling to life. In this precarious utopia, if one person breaks the mysterious Golden Rule, everyone dies. As a time-traveller drawn two thousand years into the past, you'll relive their final moments in an endless loop, exploring and interrogating, and changing the course of the day with each secret you uncover.



Key Features


• Explore an authentic, open-world ancient Roman city brought to life with Unreal Engine.

• Become entwined in the lives of richly detailed, deeply interactive characters.

• Grapple with moral dilemmas which have life-and-death consequences.

• Investigate a gripping, non-linear mystery with multiple endings.

• Role-play as whoever you want, choosing your own gender, origin and backstory.

• Solve problems your own way, with reason, charm, bribery, stealth, intimidation, or by cleverly exploiting the time-loop.

'Having The Forgotten City on next-gen consoles is an absolute dream,' says Nick Pearce, founder of Modern Storyteller. 'It's the story we always wanted to tell: an engrossing, poignant mystery that players can enjoy again, and again, and again.'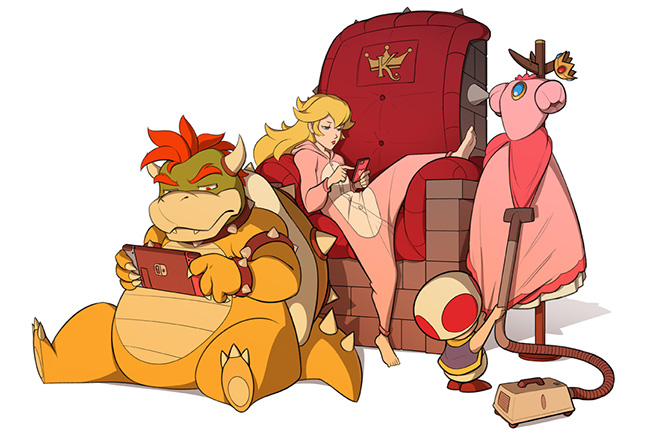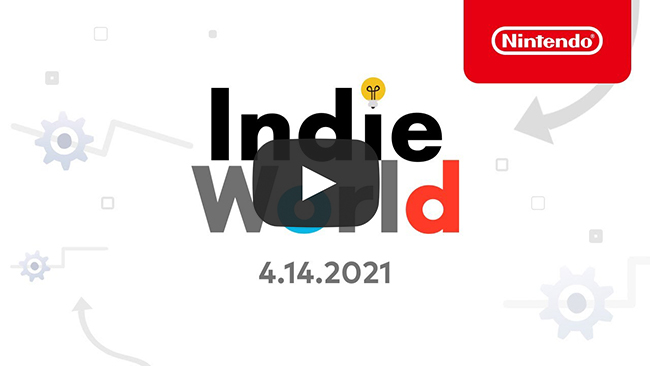 From OlliOlli to Oxenfree II, Nintendo Details a Robust Selection of Indie Games Coming to Nintendo Switch

Spring is in the air, and the latest indie adventures on Nintendo Switch are in full bloom! During the latest Indie World video presentation, Nintendo detailed 21 games from independent developers that are coming to Nintendo Switch – with three launching later today!

Indie games featured in the showcase include Road 96, a procedural story-driven game from DigixArt that will change depending on the choices you make; Oxenfree II: Lost Signals, a sequel to the original acclaimed supernatural game from Night School Studio; OlliOlli World, Roll7's new skateboarding action game in the totally gnarly OlliOlli franchise; a pair of new games from celebrated publisher Annapurna Interactive; and The Longing, an experimental real-time adventure from Studio Seufz that launches today for Nintendo Switch.

Additionally, an Indie World sale is starting today in Nintendo eShop, offering discounts on select indie games for Nintendo Switch from now until April 25 at 11:59 p.m. PT. For a full list of indie games featured in the promotion, visit nintendo.com/games/sales-and-deals. "Nintendo Switch continues to offer a fresh and expanding library of great indie games that surprise players with their unique visions and compelling gameplay," said Steve Singer, Nintendo of America's Senior Vice President of Publisher and Developer Relations. "We hope people can enjoy these diverse games from talented independent developers anytime, anywhere on Nintendo Switch."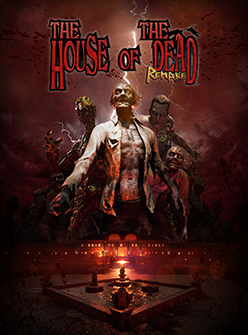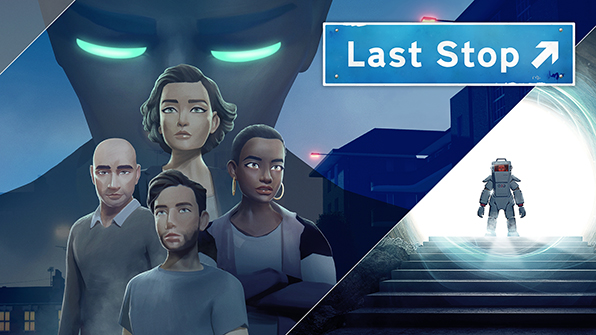 Some of the highlights revealed in the video include:

• Road 96 from DigixArt: In a narrative-focused game with a mix of adventure, exploration and puzzle-solving, Road 96 tells a procedural story with thousands of potential paths to take. Meet characters from all walks of life and learn their intertwining stories. The decisions you make – both big and small – can drastically alter your experience. There are many roads. Which one will you take? Road 96 drives onto Nintendo Switch later this year.

• Oxenfree II: Lost Signals from Night School Studio: Published by MWM Interactive, Oxenfree II: Lost Signals is a supernatural narrative adventure game about a researcher who stumbles upon ghostly happenings. Five years after the events of OXENFREE, Riley returns to her hometown of Camena to investigate mysterious radio frequency signals causing curious disturbances. Oxenfree II: Lost Signals comes to Nintendo Switch in 2021.

• OlliOlli World from Roll7: The bold new entry in the OlliOlli series is here! In OlliOlli World, tear up the streets of Radland and search for the mystical skate gods in this slick action platformer. With super-tight controls and level design that flows with your combos, you'll have a blast mastering tricks, meeting colorful characters and discovering the hidden secrets of this vivid and vibrant world. OlliOlli World launches for Nintendo Switch this winter.

• Annapurna Interactive: Two new games from Annapurna Interactive, the award-winning publishers of Florence and What Remains of Edith Finch, are coming to Nintendo Switch. These are just the latest artistic gems from the publisher's already impressive library of games!

- Hindsight: Hindsight, from developer Joel McDonald, is a poignant narrative game about an older woman reminiscing about her family. The objects from her past serve as portals into long-lost memories, revealing a decision that forever changed her life. Learn more when Hindsight launches for Nintendo Switch this year.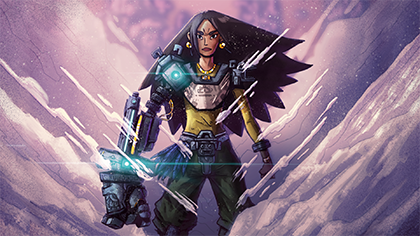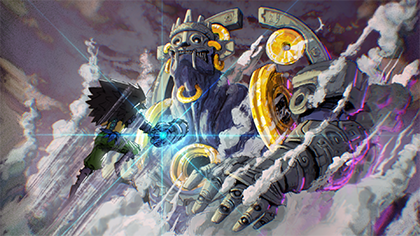 - Last Stop: Last Stop from developer Variable State is a single-player third-person adventure set in modern-day London, where you play as three separate characters whose worlds collide in the midst of a supernatural crisis. What connects these three strangers? Where will fate lead them? Find out when Last Stop launches for Nintendo Switch in July.

• The Longing from Studio Seufz: With a beautiful hand-drawn art style and an intriguing story, The Longing is unlike anything you have played before! The big twist: You don't actually have to play to see how it ends! But that doesn't mean you should just sit idly by. As main character Shade, you must wait 400 days for your king to awaken. While waiting, you can explore dark caves, complete time-based puzzles and collect items. Start your countdown clock now, as The Longing launches for Nintendo Switch … later today! • Aerial_Knight's Never Yield from Aerial_Knight: This is not your typical "runner" game! Run, jump, slide and dash through a futuristic Tokyo-styled Detroit to a head-bopping soundtrack as the protagonist Wally to save what's left of the future. Aerial_Knight's Never Yield slides onto Nintendo Switch on May 19. A demo will be available in Nintendo eShop later today!

• FEZ from Polytron: Gomez is a 2D creature living in a 2D world. Or is he? When the existence of a mysterious third dimension is revealed to him, Gomez is sent out on a journey that will take him to the very end of time and space. Use your ability to navigate 3D structures from four distinct classic 2D perspectives. The critically acclaimed FEZ launches for Nintendo Switch... today!

• Aztech Forgotten Gods from Lienzo: If you're looking for a grand adventure inspired by Aztec mythology, look no further than Aztech Forgotten Gods from Mexican studio Lienzo. Gain powerful arm upgrades, traverse different areas within an advanced Mesoamerican metropolis and encounter all sorts of characters to uncover ancient secrets. Aztech Forgotten Gods soars onto Nintendo Switch this fall.

• There is No Game: Wrong Dimension from Draw Me A Pixel: Despite its title, this really is a game! There is No Game: Wrong Dimension is a point-and-click comedy adventure filled with riddles and puzzles. If you're looking for something different and experimental that's full of surprises, look no further. There is No Game: Wrong Dimension launches for Nintendo Switch … later today!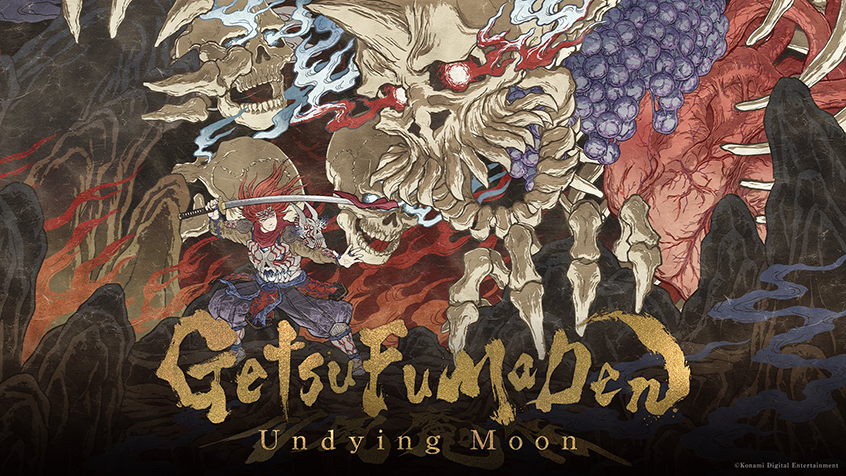 • Teenage Mutant Ninja Turtles: Shredder's Revenge from Tribute Games: With a blend of retro and modern visuals, Teenage Mutant Ninja Turtles: Shredder's Revenge finds the four favorite turtles kicking some serious shell in classic arcade-style beat-'em-up action. Up to four players can play locally or online in this bodacious game developed by Tribute Games and published by Dotemu, who also published Streets of Rage 4 and Wonder Boy: The Dragon's Trap. Teenage Mutant Ninja Turtles: Shredder's Revenge launches for Nintendo Switch later this year.

• Cris Tales from Dreams Uncorporated and SYCK: Drawing inspiration from classic and modern JRPGs, Cris Tales incorporates time traveling into its storyline and combat with a variety of surprise effects, like making enemies younger and thus easier to defeat. While exploring this handcrafted, dark fairy-tale world, you'll recruit a diverse cast of allies and discover new realms. Cris Tales lands on Nintendo Switch on July 20.

• GetsuFumaDen: Undying Moon from Konami Digital Entertainment and GuruGuru: Showcasing a stylized Japanese aesthetic, GetsuFumaDen: Undying Moon delivers a dynamic hack-and-slash roguelite experience, filled with perilous dungeons, fierce boss battles and intense, skill-based combat. GetsuFumaDen: Undying Moon launches for Nintendo Switch next year.

• Beasts of Maravilla Island from Banana Bird Studios: In this 3D adventure game, take on the role of a young wildlife photographer who traverses Maravilla Island's magical ecosystems to discover extraordinary creatures, learn their behaviors and, most importantly, photograph their majesty. Beasts of Maravilla Island launches for Nintendo Switch in June.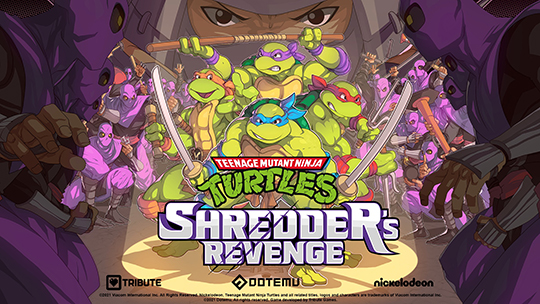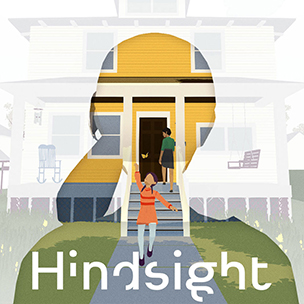 • Skul: The Hero Slayer from SouthPAW Games: Take on an entire army to rescue your king in this 2D fast-action roguelite. And the best part? To progress in the game, you'll need to swap abilities, which is done by swapping … heads! With 90 playable character variations, each with their own special abilities, you might think you're out of your skull in real life! Skul: The Hero Slayer launches for Nintendo Switch this summer.

• Art of Rally from Funselektor Labs Inc.: Will you master the art of rally? Drive iconic cars inspired by the golden era of rally racing on challenging stages through stylized environments set around the world. art of rally launches for Nintendo Switch this summer. • KeyWe from Stonewheat & Sons: KeyWe is a cute, cooperative postal puzzler starring two small kiwi birds working in a whimsical post office. They must jump, flap and butt-slam across an interactive landscape of levers, bells and buttons to get those messages delivered on time! KeyWe launches for Nintendo Switch in August.

• Ender Lilies: Quietus of the Knights from Binary Haze Interactive: In this dark fantasy 2D action-RPG, encounter horrific enemies against whom a moment of inattention could be fatal. Overcome these hardships and seek the truth with the help of fallen knights. Ender Lilies: Quietus of the Knights launches for Nintendo Switch on June 21.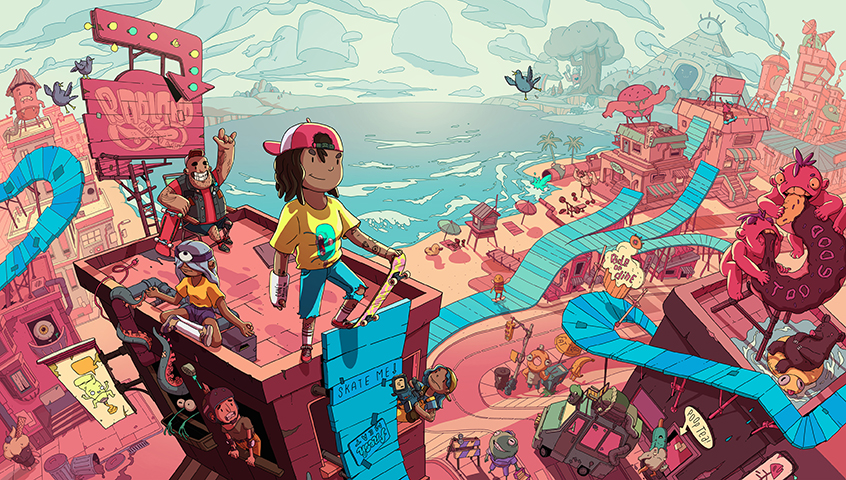 • Weaving Tides from Follow the Feathers: Call your Weaver and soar across a stunning woven landscape. Set out on a journey to explore ancient dungeons, solve puzzles, wrap up your foes and unravel the great mysteries of a long-forgotten past. Weaving Tides, a charming single-player adventure set in a world of magic and textile, launches for Nintendo Switch in May.

• Labyrinth City: Pierre the Maze Detective from Darjeeling: Adapted from the children's book series, Labyrinth City: Pierre the Maze Detective takes you across incredibly detailed mazes to retrieve a powerful artifact. On your quest, you will interact with more than 500 items or characters, find over 100 hidden objects and wander about in beautiful locations. Labyrinth City: Pierre the Maze Detective launches for Nintendo Switch this spring.

• The House of the Dead: Remake from Forever Entertainment: The classic arcade rail-shooter is back with a new makeover and exciting gameplay changes! In this multiplayer game, you'll suit up as a pair of government agents sent to investigate disappearances only to find hordes of undead monstrosities. The House of the Dead: Remake launches for Nintendo Switch later this year.

For the latest news and updates about indie games on Nintendo Switch, follow the Indie World Twitter account @IndieWorldNA.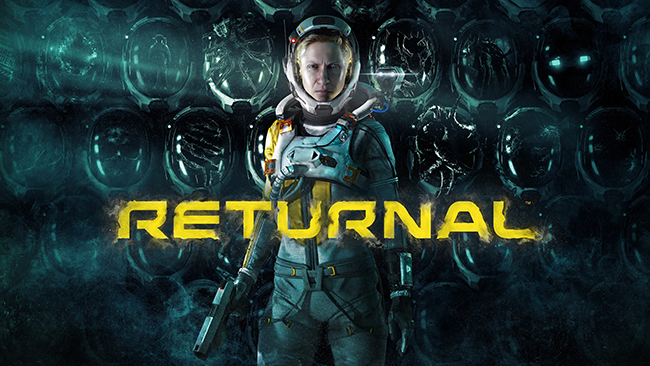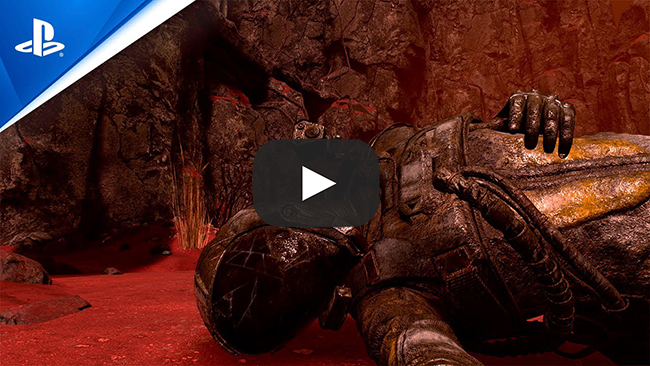 Creating Returnal's otherworldly enemies: VFX-driven tentacle tech and deep-sea inspirations

We are very excited to be approaching the launch of Returnal, on April 30, and we wanted to share a few more details on Selene's journey. This time we wanted to talk about some of the hostile forces she will encounter on Atropos.

The planet of Atropos is a dark and mysterious place, and each environment will provide its own unique set of enemies to overcome: from the organic and parasitic creatures inhabiting the Overgrown Ruins, to the cosmic or corrupted entities roaming the sands of the Crimson Wastes, and the mechanical automatons that endlessly patrol the haunting Derelict Citadel… Players will encounter a large variety of different foes, which aside from their unique aesthetics will also provide their own unique gameplay flavor and special attacks.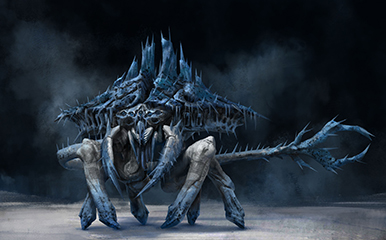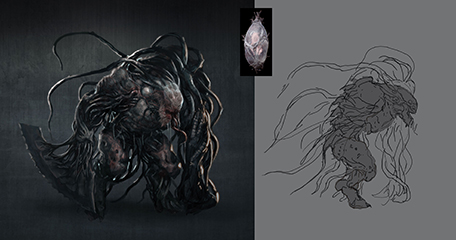 When creating the organic enemies of Returnal, one of the biggest sources of inspiration for me was looking at bioluminescent deep-sea creatures. In many ways they felt like the most alien lifeforms one could find here on Earth. There is something inherently unsettling and foreign about the deep-sea as an environment for us. The way these creatures move deep underwater, with their long tentacles and bioluminescent highlights, can often appear majestic, beautiful and downright terrifying. It's also not uncommon for these creatures to use their luminous beauty to allure or distract their prey (for example, with a dazzling display of bioluminescence), and suddenly strike when their prey is least expecting it. This combination of chaotic beauty and nightmarish aggression was something we aimed to capture with our organic creatures' aesthetic.

Towards this purpose we ended up creating our own special VFX-driven tentacle tech and used it very liberally. These fully dynamic elements bring that chaotic beauty to the enemies we were after, and also created some really satisfying feedback for players as well.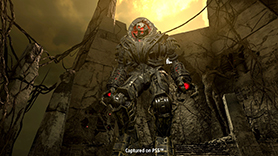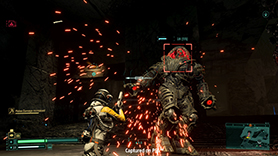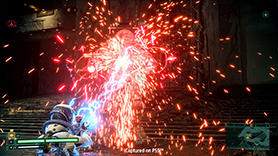 For instance, the bioluminescent emissives on tentacles are strongly highlighted to telegraph oncoming attacks and provide satisfying hit reactions when enemies are shot (or when an enemy is killed, where they blow up in a glorious explosion of severed tentacles). The strong emissive highlights also connect back to our Bullet Hell attacks, where our projectiles naturally inherit this vibrant "energy signature" from our enemies, to create a cohesive aesthetic that strongly reinforces our gameplay intent as well.

For our creative process, we wanted to make sure that our enemies looked otherworldly and unique, but also wanted them to provide great gameplay of course. In a few cases, our enemy ideas would start from a particular aesthetic or story we were trying to tell – for example our Mycomorph (pictured above) was the idea of a parasitic organism that festers on Selene's corpses, so you would see her fractured skull and ribcage amidst the tree-like parasitic growth of the enemy up close. But usually, we followed a very gameplay-first approach when crafting our enemies in Returnal: we'd devise various key roles and archetypes that we wanted to fill for each biome, and start prototyping them not only by themselves, but also in different combinations with each other.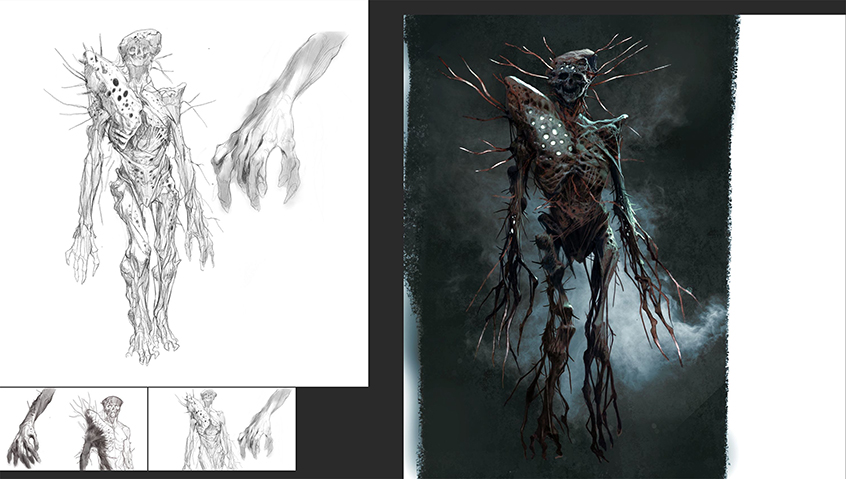 While many of our encounters will provide a projectile challenge from afar, some enemies can provide close range attacks that demand precise avoidance timing as well. One example is the aggressive Titanops you can see in the video. This large bipedal creature has one arm completely made of tentacles, while the other is a cleaver-like extruded bone that it uses to land devastating blows. The Titanops takes a lot of damage to defeat, and will chase you relentlessly, often closing the gap on you by leaping large distances directly into melee range.

But most other creatures prefer to keep combat at a distance. For example, in the Overgrown Ruins the Mycomorph has a strong emphasis on shooting aggressive homing projectiles from afar. It will often teleport to new locations to find better vantage points, and will also throw out a grenade-style attack that releases a cluster of vines, which will inhibit player movement when within proximity.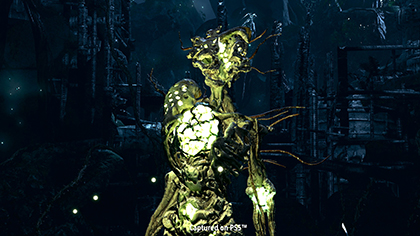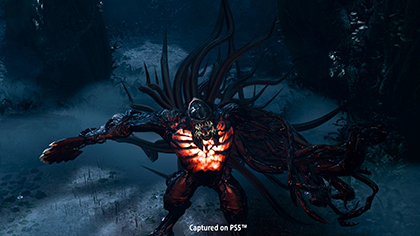 In the Crimson Wastes, the Gorgolith is a crab-like creature with a penchant for ambushes. This predator is able to fire a barrage of fast-moving projectiles, a direct laser from its tail, and an expanding shockwave blast, but can also surprise you with a tentacle-style melee attack if you get in close and personal. Protected by a hard shell, its only weak spot is the head, so you will have to balance good defensive manoeuvring with a consistent offense, for example by utilizing our Focus Aim, which highlights enemy weak points and also increases accuracy.

Ultimately though most of our encounters will rely primarily on highlighting our signature projectile and Bullet Hell gameplay, and our bosses especially will provide a vast array of challenging patterns to showcase this. For example, soaring in the skies of the Crimson Wastes, Ixion has a large variety of different layered attacks to avoid, ranging from patterns that populate the playfield with hundreds of slow-moving bullets to carefully weave through, to fast-speed attacks that provide more reactive dash-focused gameplay, to expanding shockwaves that compartmentalize the space and demand your continuous attention, to majestic bursts of countless homing missiles with long trails which bring some extra intensity to our combat.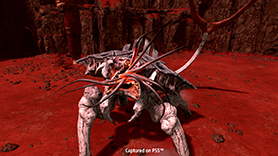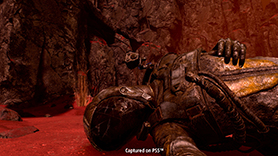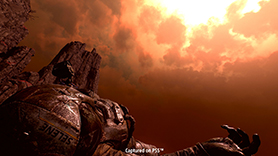 While many of these combat encounters will prove very intense on their own, it is really when they're combined that they showcase Returnal's unique gameplay. While each enemy has its own distinctive personality and its own uniquely identifiable attacks patterns, we have also tried to find the best synergies and pairings between enemies to ensure they work together gracefully. We want to ensure our combat scenarios feel consistently challenging and deeply rewarding, but also avoid veering into the unfair or incomprehensible.

On that note, your spatial awareness will be put to the test in Returnal. You'll need to keep moving and make full use of Selene's moveset in order to prevail, while staying fully alert of the myriad threats incoming from all directions. Our level layouts have lots of verticality, so you'll need to be constantly traversing the environment to avoid the onslaught of projectile attacks and try to reach better vantage points to dispatch the enemies. Effective use of Dash will be critical, as it can be used freely as a navigation tool, but also to dash through our projectile attacks without taking damage, and also avoid last-minute melee attacks with some split-second timing. We've covered our wide array of weapons and upgrades that Selene can find in a previous post, and players will need to use every tool and navigation option they have in order to survive on Atropos.

This is just a small glimpse of some of the various encounters and combat scenarios you'll find in Returnal. We are very excited and proud for PS5 users to experience Returnal very soon on April 30.

Harry Krueger - Creative Director, Housemarque

PlayStation Blog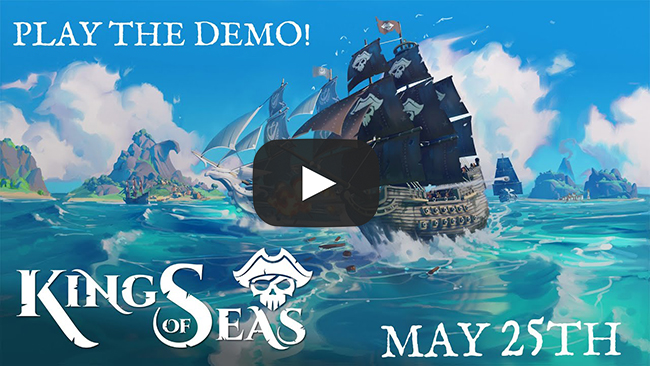 Pirate Action RPG King of Seas Confirmed to Set Sail on 25th May 2021

Ahoy, me Hearties! Independent Italian developer 3DClouds and global independent games label, Team17, are thrilled to announce that the eagerly awaited pirate-themed action RPG, King of Seas, will be launching from a port near you on 25th May 2021! This action-packed seafaring adventure will be available for PlayStation 4, Xbox One, PC and Nintendo Switch.

That's not all! Fans will be able to take their own vessel out for a spin and go head-to-head with some of the fearsome pirates they'll meet in the game as a brand new demo for King of Seas (PC) will be available today via the Steam page here.

Budding pirates can now wishlist this swashbuckling adventure for PC via Steam with pre-orders for other platforms following soon.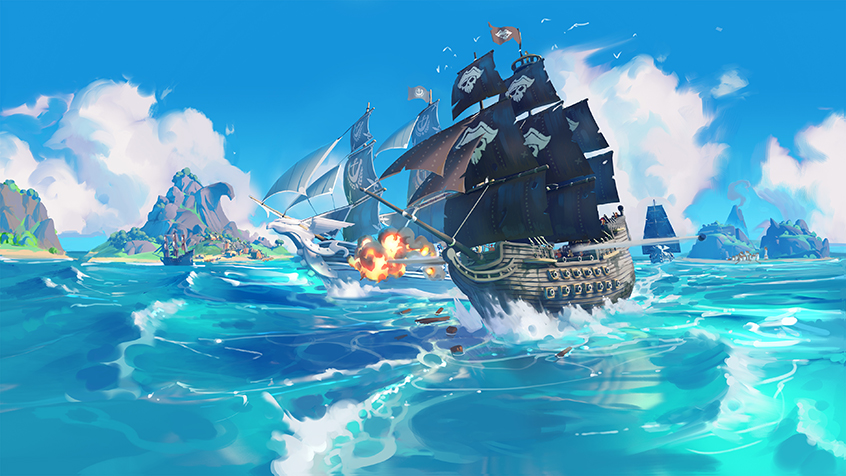 About King of Seas


King of Seas is an action role-playing game set in a deadly procedurally generated pirate world. In a ferocious plot, you will fight to regain what has been taken away and embark on an epic adventure in a fantastic world, filled with battles, lost islands and treasures. A universe full of amazing characters and breathtaking missions will keep you anchored as you strive to become the king of all pirates.



Key Features


• Story: A series of quests guide you on your journey and uncover the intriguing characters of the King of Seas world who will lead you to the next path of your epic adventure.

• Procedural Generation: Dive into a lush, procedurally generated world that constantly refreshes the exploration mechanics within each new game.

• Dynamic World: The world reacts to your every action, naval routes change and with each conquered settlement the difficulty adapts to constantly give you a more challenging time.

• Map: A thick fog will ensure travelling towards objectives is not plain sailing, after all wouldn't you want to lose the joy of exploration?

• Navigation system: Atmospheric effects influence gameplay. Sail during a storm at your own risk, escape the enemies and always remember to carefully watch the wind direction to stay in control during battles. The strategy starts here.

• Ship customization: Five types of highly customizable ships through an equipment and skill system, just as in any true role-playing game!

• Combat system: Not only cannon shots and nautical strategy but also speed and spectacle, thanks to a set of more than 20 skills to choose from and three branches of talents to suit any playstyle.

For all the latest information please visit the official website here.