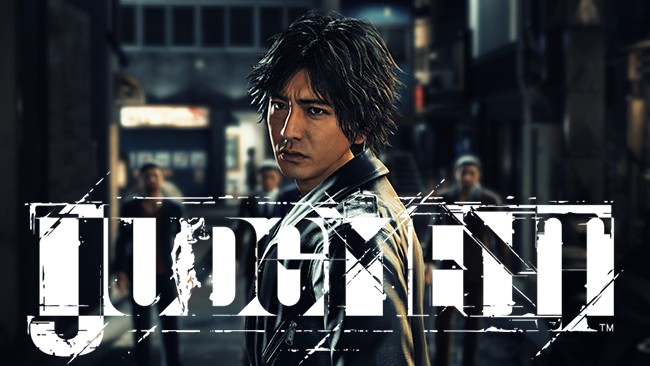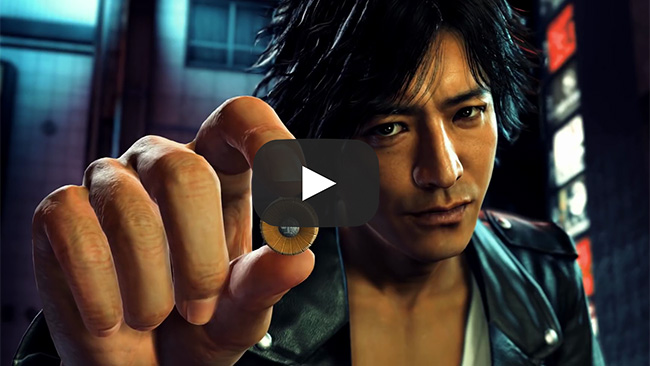 Judgment (formerly Project Judge) is headed to the West in summer 2019!

Judgment takes place in modern day Tokyo, following a serial murder case. The main protagonist, private detective Takayuki Yagami, is a man of conviction who fights for his beliefs, despite the overwhelming despair surrounding him. Kimura has met extensively with the game's development team to craft this protagonist, dedicating more than 1,000 minutes of voice recording time for his lines. By putting forth so much effort in developing this role, Judgment aims to redefine what it means to truly bring a character to life.

Enhancing the game's position as a courtroom thriller and embodying the feeling of playing a detective, players will need to utilize key investigative skills in conjunction with unique gameplay features to unveil the truths hidden at the core of Judgment's plot.

What lies beyond the suffering and failures of the man trapped within his past; is it a divine revelation, or something more sinister? Stay tuned for more information on Judgment, the courtroom thriller action game brought to you by the prolific tag team of Takuya Kimura and Ryu Ga Gotoku Studios.

Judgment marks the first time in over 12 years that a game set in the Yakuza series universe has received an English dub for its Western release, the last one being the original Yakuza for the PlayStation 2 in 2006. As a result, some extra work was put in to make Judgment's English dub a little more complex than most. We wanted to make sure that we preserve the original Japanese script of Judgment as faithfully as possible.

A star-studded English voice cast brings Judgment to life. Greg Chun takes on the role of Judgment's protagonist, Takayuki Yagami, supported by Crispin Freeman, Matthew Mercer, Cherami Leigh, Yuri Lowenthal, James Hong, Ed O'Ross, Amy Walker, Matt Yang King, Fred Tatasciore, Brian McNamara, as well as guest appearances by SungWon Cho, Cristina Vee, Max Mittelman, and many more.

Here's a breakdown of Judgment's dub / subtitle features:

• Dual Audio: Players can switch between the Japanese and English voice-over tracks at any point during the game. Experience Judgment using whichever language you prefer!

• Dual Subtitles: Subtitles change based on which audio track is selected – Japanese or English. Japanese voice subtitles are presented in a way that represents the traditional Yakuza experience while English voice subtitles match the English script.

• Localization Pedigree: Judgment's localization has been handled in-house by SEGA of America's talented Yakuza series localization team.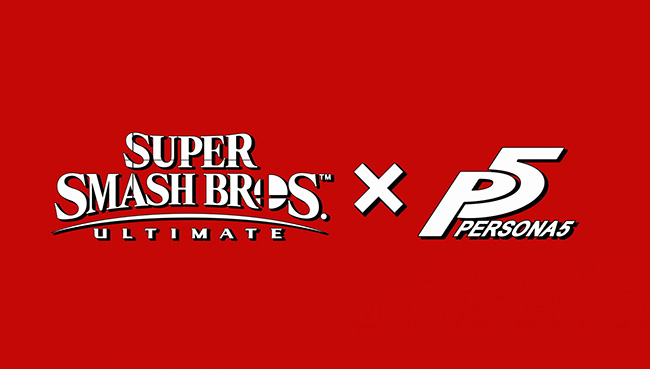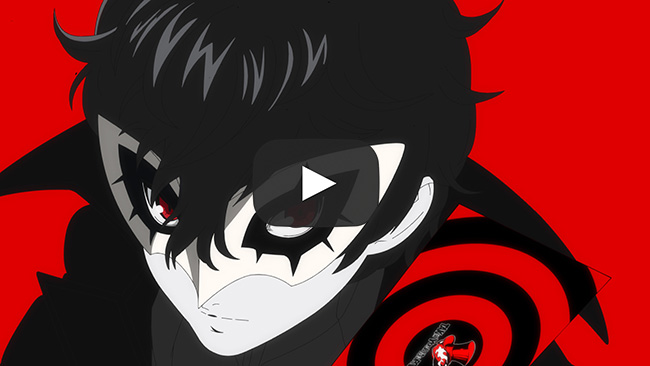 Joker from Persona 5 Joins Super Smash Bros. Ultimate as a Playable DLC Fighter

In a video that aired during The Game Awards, Nintendo revealed that Joker from the critically acclaimed Persona 5 game will be coming to Super Smash Bros. Ultimate for Nintendo Switch as a playable DLC fighter. Joker is included in the first of five planned DLC packs, each containing one playable fighter, one new stage and a handful of music tracks. Each pack can be purchased for $5.99 each, but players can also purchase the Fighter's Pass for $24.99, giving them access to all five DLC packs as they release.

The Persona games are a spinoff of the popular Shin Megami Tensei franchise, which has a long and storied history in the world of video games – with many of the games appearing on Nintendo systems. Sporting an iconic mask and a variety of weapons, Joker is the main character of Persona 5, a beloved game that won Best Role-Playing Game and was nominated for Game of the Year at last year's The Game Awards.



The digital version of Super Smash Bros. Ultimate launches in Nintendo eShop at 9 p.m. PT tonight (Dec. 6), with the physical version hitting stores on Dec. 7. In this massive video game crossover event, every fighter in Super Smash Bros. history is back, and they're joined by newcomers like Daisy from the Super Mario series, Chrom from Fire Emblem, Inkling from Splatoon, Ridley and Dark Samus from Metroid, Ken from Street Fighter, Simon and Richter Belmont from Castlevania, King K. Rool from the Donkey Kong series, Isabelle from Animal Crossing, Incineroar from Pokémon, and, soon, Joker from Persona 5. Anyone who purchases and registers a Super Smash Bros. Ultimate game with My Nintendo by Jan. 31, 2019, will receive Piranha Plant as a free playable fighter. With a smashing amount of content, Super Smash Bros. Ultimate is the biggest Super Smash Bros. game ever. For more information about Super Smash Bros. Ultimate, visit smashbros.com.

"The Game Awards coupled with the launch of Super Smash Bros. Ultimate marks one of the video game industry's biggest nights, so it's the ideal place to share news about one of the most anticipated games of the year," said Nintendo of America President and COO Reggie Fils-Aime, who announced the Joker news to The Game Awards audience. "Even as we celebrate the best that our industry has to offer, we're looking ahead to more excitement and surprises in 2019."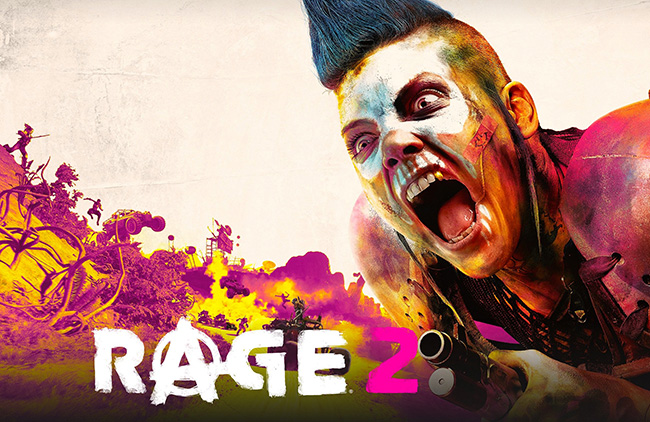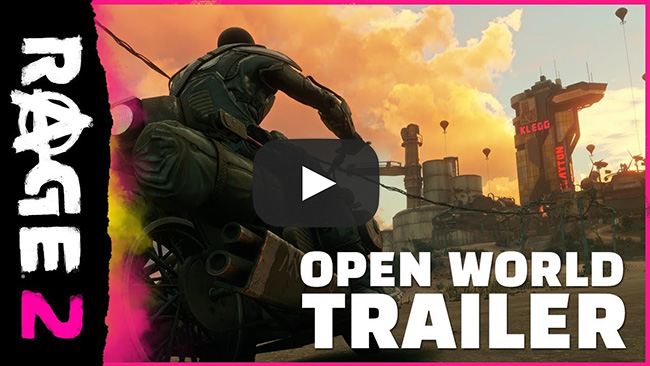 RAGE 2 – The Wild, Wild Wasteland

The wasteland of RAGE 2 is your playground – your very bloody playground – and in a world where there are no rules, insanity rules. Go anywhere, shoot anything, explode everything.

Go anywhere, shoot anything, explode everything. RAGE 2 will be available on PlayStation 4, Xbox One and PC on May 14, 2019. Get a fresh look at the chaotic and crazy world in the latest trailer.

Open-World Mayhem

The sealess open world of RAGE 2 is full of opportunity for an enterprising Ranger. Any time you want to veer off the main path, you'll find a lot to explore. As id Software Studio Director Tim Willits explains, there's never a dull moment when you're prowling the wasteland.

"Once you leave the starting area, the entire world is open, and you'll encounter dynamic events everywhere you go," says Willits. "You may find a bandit outpost to clear out, or a race you want to run, or a convoy that needs destroying. Completing these types of activities will also help your relationship with some of the key characters in the main story. Everything you do will be rewarded."

Races

The Torn Plains Racetrack is heaven for speed demons and adrenaline junkies. Win different cars by racing on the curvy, multi-path tracks, riddled with jumps and hazards. You can also come across drivers anywhere in the wasteland and challenge them to a quick pick-up race. The starting and ending points for a pick-up race are based on where the race is initiated, so no two courses are the same.

Convoys

Convoys are massive, heavily defended fortresses on wheels; they'll require skillful driving and all your combat expertise to take them down. Convoys consist of a monstrous leader that is protected by a number of different vehicles, from fast attack bikes to medium-sized muscle cars, all armed to the brim and ready to tear you to pieces. Both the Immortal Shrouded and the Goon Squad have their own convoys with unique faction vehicles that patrol different areas of the world.

Mutant Bash

Face off against wave after wave of progressively more challenging enemies in the Mutant Bash arena to win prizes and wasteland fame. Now hosted by a woman named Desdemonya, this new Mutant Bash TV is crueller and more twisted than ever before. Be sure to stock up on ammo, grenades and Wingsticks before you attempt Mutant Bash. There's a resupply phase between waves, but it's just barely enough to keep you in the fight.

Ark Hunting

Locating Arks is your key to upgrading Walker with new gear and nanotrite abilities, but not all of them are easy to find. Some you'll discover through missions, and some you'll locate by gathering valuable intel around the wasteland. Talk to folks in town and keep an eye out for data pads or audio recordings that might hold some useful information.

Helping Out Allies

Your allies in the wasteland are going to have plenty of work for you. Go back to them often to see if they have additional quests (with additional rewards, of course).

Bounties

Feel like doing a little hunting? Some of the hub cities will have bounties you can pick up. Hunt down your target and take them out for a sweet prize. There's no "dead or alive" in the post-post-apocalyptic wasteland.

Saving Friendly Drivers

Just because you're saving the world doesn't mean you can't help the little guys. While cruising around the wasteland, you may come across someone getting chased by a group of bandit vehicles. Should you manage to get all the attacking cars off the civilian's tail, you'll be roundly rewarded.

Authority Attacks

With their unrivaled control of the skies, the Authority can strike at any time, anywhere in the wasteland. Incoming Authority aircraft are capable of dropping both troopers and Sentry Turrets, which should be avoided at all cost until you've got enough firepower to wipe out a small town.

Create Your Own Chaos

"I like to say that RAGE 2 has a high 'distraction factor' when playing," jokes Willits. "I often get sidetracked by something as I drive past, or something happens dynamically in the world. I find that I can spend hours just driving around or flying. I really enjoy the Icarus mini-copter the best. It's an amazing way to see all the sights. One of the cool things about the Icarus is that it's a reward for people who explore. It isn't found on the 'golden path' of the game. It's not just given to you, you need to earn it. But once you have the Icarus, the whole game opens up to you in a new, exciting way."

RAGE 2 is coming to PlayStation 4, Xbox One and PC on May 14, 2019. Pre-order to receive the exclusive Cult of the Death God mission and don Nicholas Raine's legendary armor and Settler Pistol. The RAGE 2 Collector's Edition is also available for pre-order. Get the full breakdown of all the included goodies here: RAGE 2 Collector's Edition & Deluxe Edition.

bethesda.net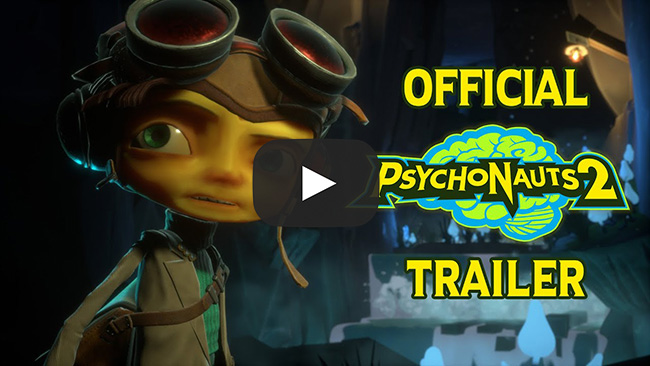 Psychonauts 2 Overview

Psychonauts 2 tells the story of Razputin Aquato, a gifted acrobat with psychic powers, as he fulfills his life-long goal of becoming an international psychic super-spy. In other words, a Psychonaut. Raz joins the Psychonauts at a dangerous time: a mole has infiltrated the organization and is planning to resurrect history's most cruelly powerful psychic villains. Not knowing who to trust, Raz must dive into the history of the Psychonauts, and that of his own family, to fight the demons of their shared past.

Psychonauts 2 is set to release in 2019, on PCs and consoles.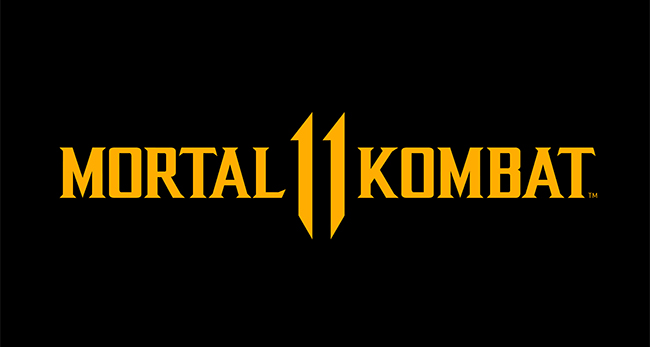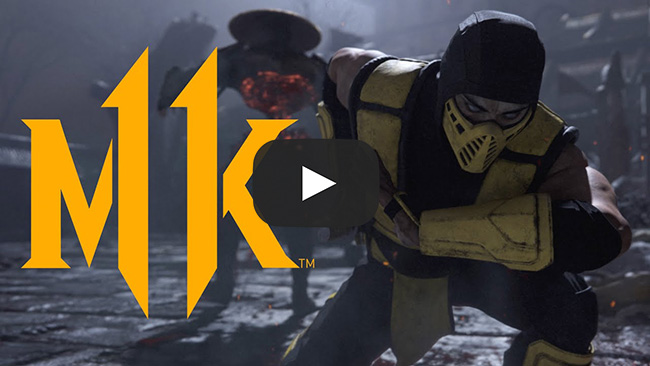 Download HQ Trailer .MP4 | 258 MB
Warner Bros. Interactive Entertainment Announces Mortal Kombat 11

Warner Bros. Interactive Entertainment today announced Mortal Kombat 11, the newest game in the award-winning franchise. The official Mortal Kombat 11 Announce Trailer sets the stage for an epic, time bending story and features an original music track created in collaboration with multi-platinum selling rapper 21 Savage. Mortal Kombat 11 is developed by award-winning NetherRealm Studios and is scheduled for release beginning April 23, 2019 for PlayStation 4 computer entertainment system, PlayStation 4 Pro computer entertainment system, the Xbox One family of devices including the Xbox One X, Nintendo Switch system and PC.

The song by 21 Savage featured in the trailer is titled "Immortal" and overlays scenes of an epic battle between two iconic characters, Dark Raiden and Scorpion, with a tease of a new character who is at the center of Mortal Kombat 11's story.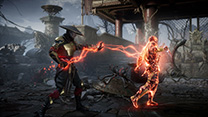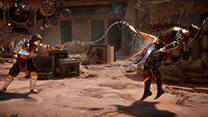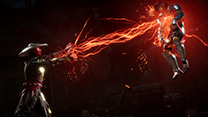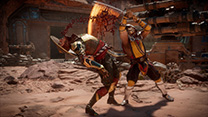 Mortal Kombat 11 will make its first gameplay debut at Mortal Kombat 11: The Reveal, a highly experiential, community celebration of Mortal Kombat, taking place at 11 a.m. PST on Jan. 17, 2019 in Los Angeles and 7 p.m. UTC in London. Mortal Kombat 11: The Reveal will be livestreamed globally at twitch.tv/NetherRealm and will feature a keynote presented by NetherRealm Studios. The event will also include the first opportunity for hands-on with Mortal Kombat 11 gameplay, tournaments and other Mortal Kombat themed activities.

Mortal Kombat 11 deepens and personalizes the experience unlike ever before with an all new Custom Character Variation System that gives players the creative control of building customized versions of the character roster. In addition, the game will introduce a new cinematic story that continues the epic saga that is more than 25 years in the making.

"By giving players more creative control, Mortal Kombat 11 is a testament to why this iconic franchise is so strong and increasingly relevant after more than 25 years," said David Haddad, President, Warner Bros. Interactive Entertainment. "This game showcases NetherRealm Studios' extensive talent to innovate and create epic experiences for the Mortal Kombat fans and new players alike."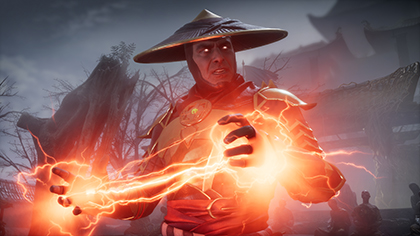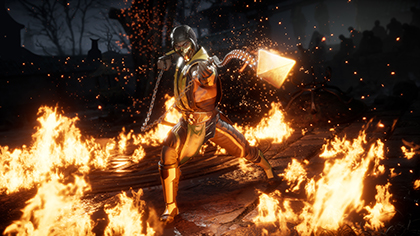 "It's exciting to finally announce Mortal Kombat 11 and showcase what the team has been working on," said Ed Boon, Creative Director, NetherRealm Studios. "Our Custom Character Variation System opens up an infinite amount of options for players to personalize their favorite fighters. We can't wait until January when we'll be showing more of the game."

Available for pre-order beginning Dec. 7 is the Mortal Kombat 11 standard edition for $59.99 SRP.* The Mortal Kombat 11 Premium Edition is also available for pre-order at $99.99 which includes the base game and the Kombat Pack. All pre-orders will receive the in-game, playable character, 'Shao Kahn'. Those who pre-order on PlayStation®4 and Xbox One, at select retailers, will also receive access to the beta, which will be available in March for those platforms.

To learn more about Mortal Kombat 11, please visit mortalkombat.com.