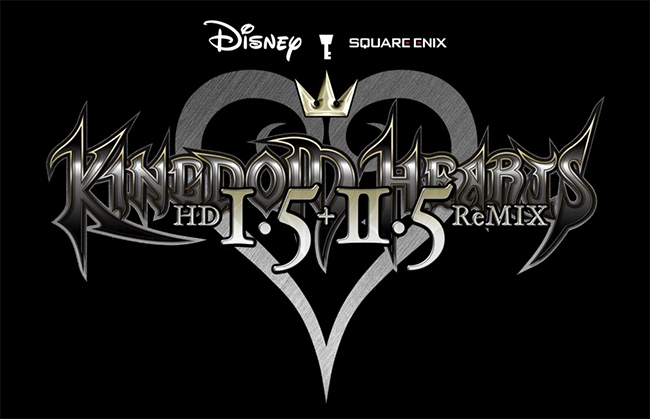 Download HQ Trailer .MP4 | 153 MB
Experience Six Unforgettable Kingdom Hearts Adventures in One HD Compilation Today

Square Enix and Disney are celebrating 15 years of magical Kingdom Hearts adventures with today's release of Kingdom Hearts HD 1.5 + 2.5 ReMIX. The new HD collection is the first time six chapters from the beloved series will be available for the PlayStation 4 computer entertainment system.

In Kingdom Hearts HD 1.5 + 2.5 ReMIX, fans will join Sora, Donald, Goofy and other familiar Disney characters as they voyage through Disney worlds to stop the Heartless invasion and save the Kingdom Hearts universe from darkness. Keyblade wielders will befriend and enlist beloved Disney and Final Fantasy characters to help light overcome the darkness.

A new trailer showcasing the timeless characters, unforgettable villains and the colorful Disney worlds was released today. The "Familiar Faces and Places" trailer is available on YouTube.

The compilation includes the following games:

• Kingdom Hearts FINAL MIX
• Kingdom Hearts Re:Chain of Memories
• Kingdom Hearts 358/2 Days (HD Remastered Cinematics)
• Kingdom Hearts II FINAL MIX
• Kingdom Hearts Birth by Sleep Final MIX
• Kingdom Hearts Re:coded (HD Remastered Cinematics)

As a refresher, a new story focused trailer was also released, where fans new and old can follow the adventure of Sora as he battles darkness with the power of friendship.

Fans can prepare for the highly anticipated release of Kingdom Hearts III by experiencing the entire series with Kingdom Hearts HD 1.5 + 2.5 ReMIX and the recently released Kingdom Hearts HD 2.8 Final Chapter Prologue on the PlayStation 4 system. Fans can also uncover the mysteries on how the series began with the upcoming release of Kingdom Hearts Union χ [Cross] for iOS and Android devices. Kingdom Hearts Union χ [Cross] is the relaunch of the critically acclaimed mobile RPG formerly known as Kingdom Hearts Unchained χ.

To commemorate 15 years, series director and character designer Tetsuya Nomura shared a special illustration of protagonist Sora on the official Kingdom Hearts Twitter.