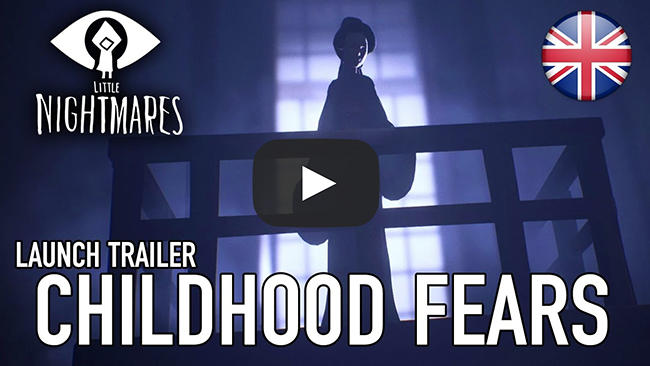 Download HQ Trailer .MOV | 312 MB
Play With Your Childhood Fears With Little Nightmares

To celebrate the release of Little Nightmares, Bandai Namco Entertainment Europe and Tarsier Studios are delighted to reveal their launch trailer introducing the graceful Lady, the ruler of The Maw and the biggest threat to Six's survival ensuring the smooth running of the place from her private quarters. Will you be able to save the girl in the yellow raincoat from her watch?

Little Nightmares releases on 28th April, 2017 in digital and physical format on PlayStation 4, Xbox One and PC. For all players who have pre-purchased the game, they receive The Scarecrow Sack and the Upside-down Teapot Masks. PS4 and PC users also get the original soundtrack in digital format, an exclusive PS4 theme or a PC wallpaper featuring The Janitor. The standard boxed version includes the Original Soundtrack composed by Tobias Lilja from Tarsier Studio, and The Six Edition available at GAME retailers, contains a 10 cm high figurine trapped in a themed cage box as well as the original soundtrack, an exclusive A3 poster and a sticker board.

For more information on Bandai Namco Entertainment Europe please visit the official website.