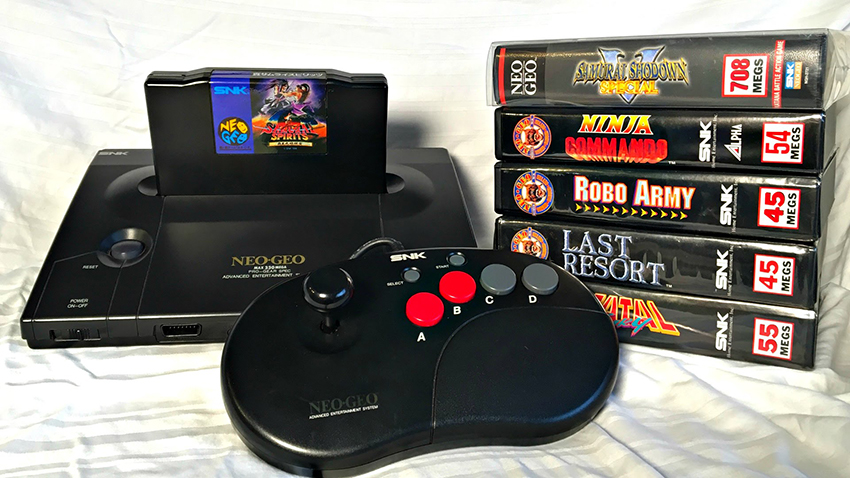 SNK Brings 15 Neo-Geo Classics to GOG.com - No Coins Needed

SNK's signature Neo-Geo cabinet was the cornerstone of any good arcade. While trends came and went, SNK's titles stood the test of time like no other. Today, SNK brings 15 of their classic titles to GOG.com, with several of them supporting GOG Galaxy features like online multiplayer, leaderboards and achievements.

Load the bases in Baseball Stars 2, save the world from terrorists either alone or by forming a mercenary squad in Shock Troopers, shoot your way through soldiers and tanks in the Metal Slug series, and choose your fighting style in one of the genre's true hidden gems, THE LAST BLADE.

Aside of the above, PC players can now also get their hands on Blazing Star, Fatal Fury Special, King of the Monsters, Samurai Showdown II & Samurai Showdown V Special, and The King of Fighters 2000 & 2002.

Each game is available individually or as part of three bundles; the Metal Slug Bundle, the Arcade Games Bundle, and the Fighting Classics Bundle. And to celebrate the addition of SNK games to GOG.com, all titles are now 50% off, while bundles get you additional discount making them 75% cheaper.

For the full list of SNK games and bundles, be sure to visit GOG.com.