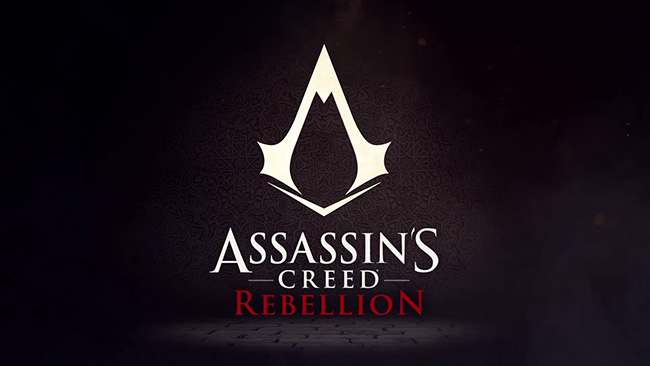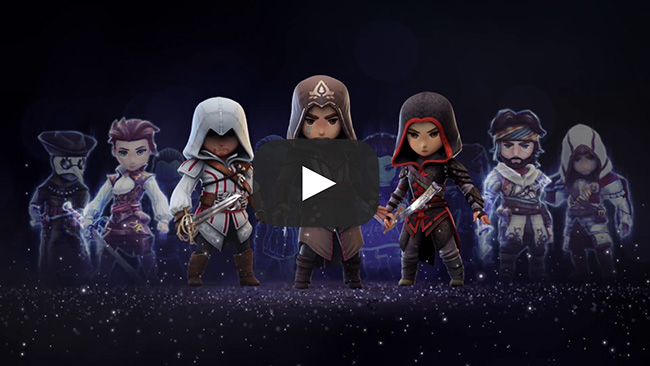 Assassin's Creed Rebellion – Build Your Own Assassin Brotherhood

Assassin's Creed returns to the 15th century with Assassin's Creed Rebellion, a free-to-play strategy RPG just announced for iOS and Android devices, and developed in close collaboration with Behaviour Interactive studio. The game offers an unique Assassin's Creed visual experience thanks to a new artistic direction, presenting familiar faces in a new light while remaining faithful to the series.

Giving players the chance to build their own Assassin Brotherhood, manage a fortress, and engage in covert missions against the Templars, Assassin's Creed Rebellion brings together a roster of more than 40 Assassins. Recruit familiar Assassins such as Ezio, Aguilar, Shao Jun, Claudia, and Machiavelli, along with more than 20 new unlockable characters exclusively created for Assassin's Creed Rebellion. You can play with these and other famous Assassins simultaneously thanks to a new version of the Animus that merges the memories of several Assassins together.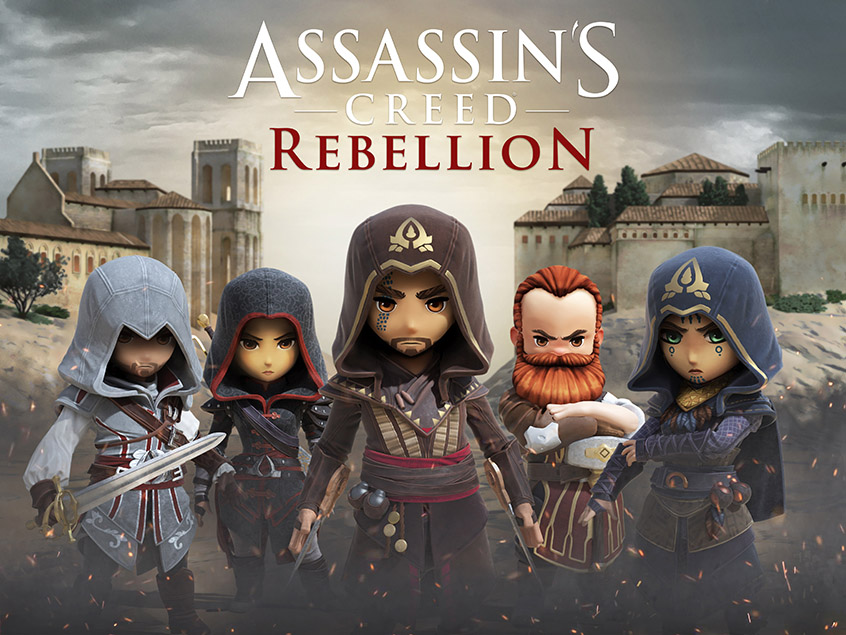 Set in Spain during the height of the Inquisition, Assassin's Creed Rebellion lets you build out your Brotherhood HQ with new rooms that enable you to train your Assassins and craft new items and equipment. As you level up your Brotherhood, additional rooms and other content become available, opening up new upgrade options. Your fortress also serves as a base of operations before taking teams of three Assassins into various infiltration missions. Different skills and character combinations are better suited to some missions than others, so the way you develop your Brotherhood can have a big impact on gameplay. The types of missions you pursue also have an effect on how your Assassins develop: standard missions are key for gathering resources to upgrade your Assassins, while Loot missions will earn materials for crafting. New Assassins are unlocked by collecting their DNA fragments in Story or Legacy missions.

Assassin's Creed Rebellion is currently in development, with a worldwide release coming soon to iPhone, iPad, iPod Touch, and Android platforms. The game is recommended for devices running iOS 8 on Android 4.1, and optimized for Android devices with at least 2GB RAM.

blog.ubi.com