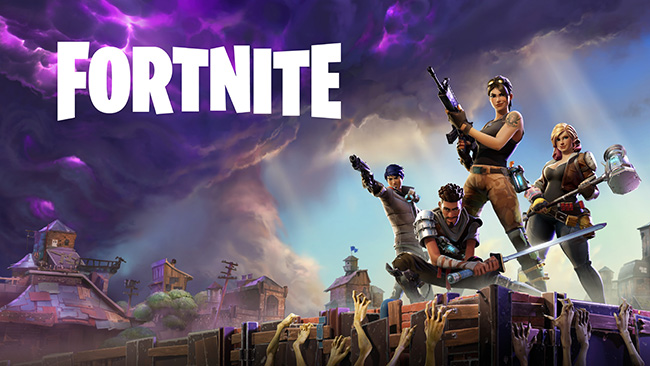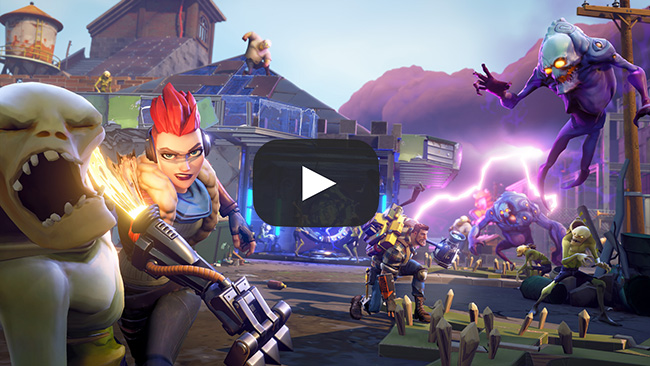 Download HQ Trailer .MP4 | 797 MB (Uploading...)
Fortnite from Epic Games Coming to PlayStation®4, Xbox One, PC, and Mac on July 25

Epic Games today announced that Fortnite, its third-person Action Building game, will be available in paid Early Access for PlayStation 4, Xbox One, PC, and Mac starting on July 25. Fans can pre-order or pre-register now on the official website at fortnite.com.

In Fortnite, players team up to build massive forts and battle against hordes of monsters, all while crafting and looting within giant worlds where no two games are ever the same. Epic Games debuted a new gameplay trailer today highlighting Fortnite's unique mix of exploration, building, defense, and combat.

"Bringing Fortnite to life has been a true labor of love by a talented and dedicated team over many years," says Darren Sugg, Creative Director on Fortnite. "We're excited to share the experience and start playing along with more gamers in Early Access this summer."

Fortnite Founders Packs give players entry to the Early Access Season, access to exclusive in-game events in 2017, and offers a huge value on stuff like Heroes, loot, weapons, and in-game boosts. Players who pre-order a Founder's Pack will get a four-day head start beginning on July 21, along with the exclusive Storm Master Weapon Pack. Additionally, Epic Games has partnered with Gearbox Publishing to distribute a boxed retail version of the game for PlayStation 4 and Xbox One.

Additional information can be found at fortnite.com, and fans can also follow Fortnite on Facebook, Twitter, and Instagram for all the latest updates.
Gallery on Google Photos