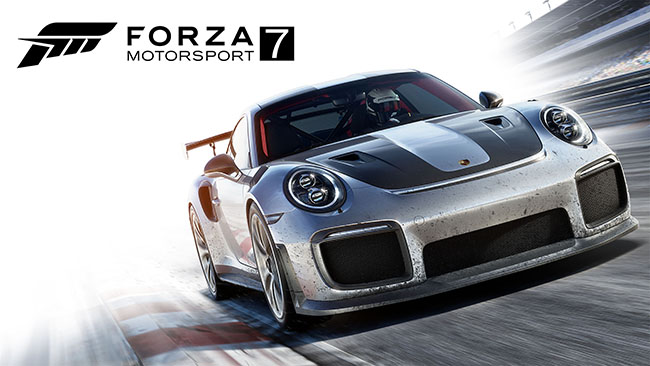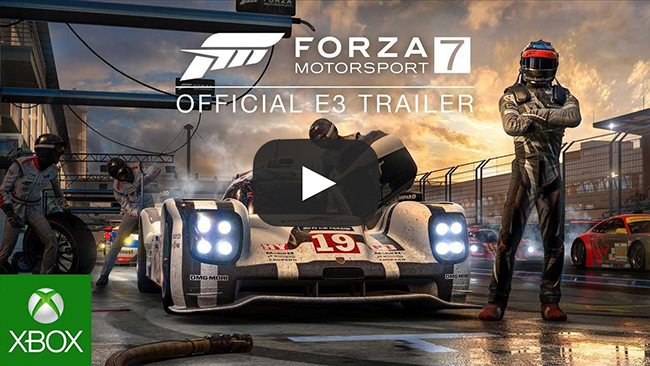 Forza Motorsport 7 and Porsche Make Gaming History at E3

Forza Motorsport 7 immerses players in the exhilarating thrill of competitive racing. From mastering the new motorsport-inspired campaign to collecting a wide range of cars to experiencing the excitement of driving at the limit, this is Forza reimagined.

• The best-looking, most realistic game we've ever created – Forza Motorsport 7 was built from the ground up for Project Scorpio to be an immersive true 4K and 60fps experience. Plus, with HDR and race conditions that change each time you return to the track, Forza Motorsport 7 was crafted as a visual masterpiece.

• The ultimate automotive playset – Forza Motorsport 7 features more than 700 ForzaVista cars to collect, race and customize and 30 racing environments with more than 200 ribbons. Plus, Forza Motorsport 7 offers more Porsche models than any racing game and an unparalleled portfolio of car manufacturers, including every premium brand. And for the first time in Forza's history, players can personalize their appearance with a massive race gear collection that includes hundreds of options spanning decades of race history and pop culture.

• Everyone can play, compete and watch – Forza Motorsport 7 continues in the footsteps of previous games by providing unprecedented tuning, new Assists and Mods to suit players of all skill levels. And thanks to the Forza Racing Championship esports league, enhanced spectating modes and Mixer integration, everyone can compete.

Now available for pre-order at your local Microsoft Store and microsoft.com, Forza Motorsport 7 arrives worldwide on October 3 exclusively on the Xbox One family of devices and Windows 10 PCs via Xbox Play Anywhere. Special editions include the Deluxe and Ultimate Editions, complete with exclusive, digital-only bonus content, VIP membership, and access to the Day One Car Pack. In addition, Ultimate Edition owners will receive early access to the game on September 29 and the Forza Motorsport 7 Car Pass that gives you access to upcoming car packs.