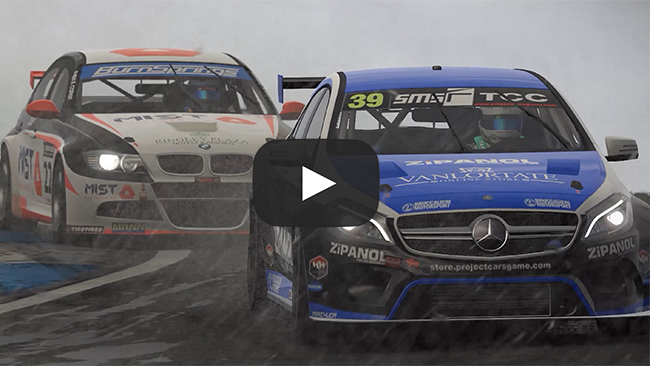 Download HQ 4K Trailer .MP4 | 454 MB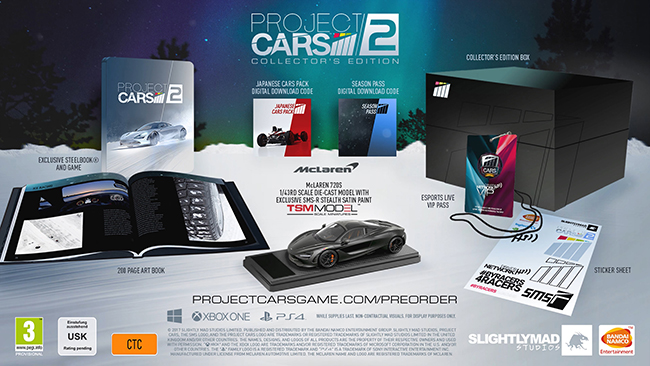 Project CARS 2 brings the adrenaline of motorsport to the Bandai Namco Entertainment Booth at E3

Slightly Mad Studios and Bandai Namco Entertainment today announce that Project CARS 2 is slated for a worldwide release on the 22nd September, 2017.

The most anticipated racing game of the year will also be playable at the Bandai Namco Entertainment Booth at E3 with the first public demo featuring multi-class action showcasing the newly optimised handling as well as revamped gamepad controls, this on the heels of the E3 trailer that presents the game's "sandbox" approach to the overhauled career mode.



Multi-Class Action


Passion for motorsport is embodied in the fan-requested multi-class racing that allows drivers to compete in a field of multiple car classes which replicates the world's most famous endurance racing championships, past and present. Whether its iconic cars from the golden age of sportscars, modern prototypes, or GT3, all classes of car can now race together in either single or championship mode as Project CARS 2 scores the driver's position not just overall, but also in-class.

Capturing all the thrills of motorsport means drivers competing in any car, anytime, anywhere, off- and-online, against both in-class competitors and other classes too.

Feel the adrenaline rush as you close-in fast on a GT race car in the coldness of night at Le Mans in your Le Mans Prototype; scan your mirrors on a wet day at the Nürburgring as a Porsche 911 GT3 R monster bursts from the fog and cuts past your Renault Clio as if you were standing still. This is motorsport in Project CARS 2.



Career Mode Showcased by E3 2017 Sizzle Trailer


Showcasing the open structure of the Project CARS franchise, the E3 Sizzle trailer presents the game's "sandbox" approach to its career mode that allows drivers an open path to achieving their motorsport dreams. Drivers can begin their motorsport career in grassroots series such as karts and race their way to the very top echelons where many of the world's most prestigious brands and cars await; or they can choose to begin in any motorsport discipline; or even go straight into one particular type of motorsport, and spend one or multiple seasons in that championship. With 9 motorsport disciplines to choose from, a racing career has never been more rewarding or challenging.



Optimized Handling


Project CARS 2 delivers an unparalleled racing experience for players of all skill levels. Bleeding-edge visuals, precise car physics, revamped confidence-inspiring gamepad controls combined with advanced and newly refined tire grip and slip physics that provide drivers with optimised control and feel in all situations, and enhanced, realistic A.I. make Project CARS 2 the most immersive and technically-advanced racing simulation on the planet.

The game will be released Worldwide on 22nd September, 2017 for the PlayStation 4 system, Xbox One, and PC. Find out more and keep up-to-date at the official Project CARS 2 website: projectcarsgame.com.