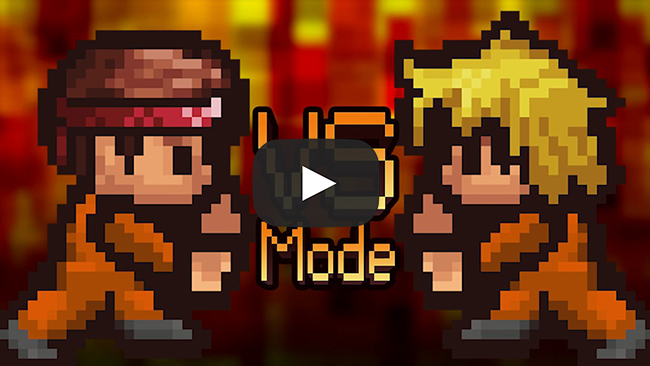 The Escapists 2 Multiplayer Trailer Breaks Out

Award-winning international games label Team17 and developer Mouldy Toof have today released a brand new multiplayer trailer for The Escapists 2, the follow up to their award-winning prison-escape game The Escapists which recently celebrated reaching over four million downloads.

Being able to plan escapes with their friends has been the fans' most requested feature since the series' debut in February 2015, and the team at Mouldy Toof and Team17 are thrilled to be able to deliver a seamless multiplayer experience to players in The Escapists 2. Budding escapists will be able to take part in both co-op and versus multiplayer modes, playing either locally or online, for up to four players*.

Drop-in, drop-out multiplayer capability allows you to carefully plan and execute an intricate escape from your initial incarceration with your fellow inmates either online or locally, or simply hop into an existing game already in progress to help pull off the final touches of the escape!

You can experience the entire campaign of The Escapists 2 solo or by teaming up with others but however you choose to do it, escaping won't be easy. You'll have to work around the strict prison schedule and avoid the unwanted attention of guards. Craft weapons and tools found (or stolen) from within the prison, but beware of cell shakedowns. Get a job or undertake quests to purchase vital supplies, all while scouting escape routes – you may even uncover some unique escapes that cannot be undertaken alone!

The Escapists 2 will be coming to Xbox One, PlayStation 4, Nintendo Switch and PC in 2017.

To keep up to date with all the information on The Escapists 2, Team17 and its games please visit team17.com, like us on Facebook and follow us on Twitter.