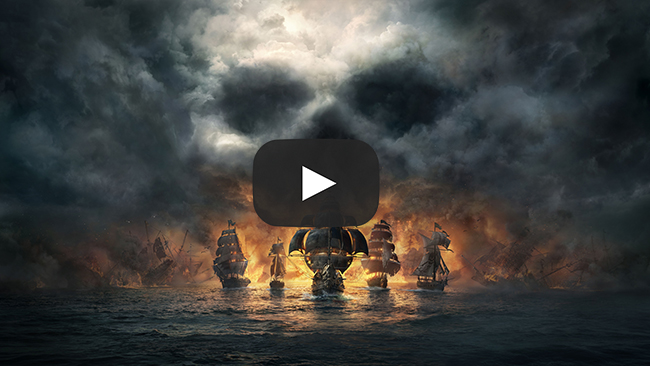 Skull & Bones Debuts Open-World Piracy on the Indian Ocean at E3 2017

If you've ever longed to sail exotic seas at the helm of a massive warship, chasing down riches and going wherever the wind may take you, then Ubisoft has the game for you. Skull & Bones casts you as an upstart pirate captain newly arrived in the diverse and dangerous waters of the Indian Ocean. You'll establish a hideout, recruit a crew, and set sail to plunder the rich merchant convoys in daring heists that will fuel your notoriety. Customize your ship to strike fear into the hearts of your enemies, and then engage in PvE and PvP combat to earn your place among the most elite pirates. Skull & Bones is scheduled for release in Fall 2018 for the PS4, Xbox One, and PC, with enhancements for the PS4 Pro and Xbox One X.

The idea for Skull & Bones first took root at Ubisoft Singapore, a studio that worked extensively on the naval combat and water technology of Assassin's Creed IV: Black Flag. After experimenting with a multiplayer prototype based on Black Flag, they knew that had found the seed to build the pirate game they always wanted, a game where players could live the pirate life on a vast, beautiful ocean teeming with different ecosystems and cultures. The diverse regions of the Indian Ocean presented the perfect setting, a place where they could create exciting places for players to explore.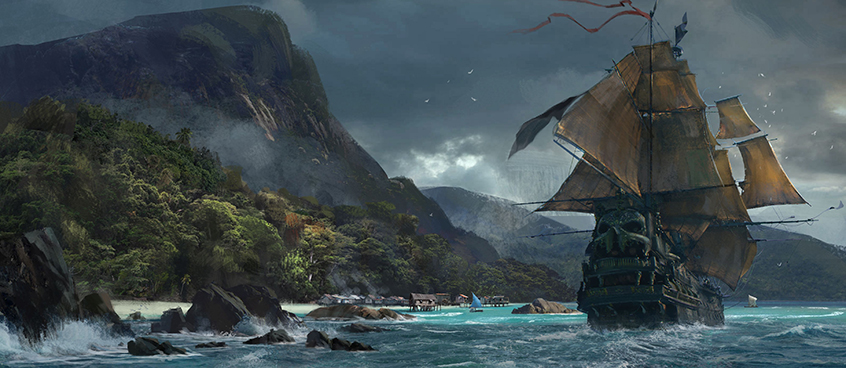 The chase for riches and infamy is what drives the exploration and combat of Skull & Bones. Players can seek their fortunes in the hunting grounds solo or team up with other players to target some of the bigger, burlier convoys. If you manage to take down a lucrative score with your allies, everybody gets a share of the spoils; that is, unless you decide to betray your friends and take the money for yourself. Such skullduggery will bring a bigger reward, but it's also risky and may make you a target for other players.

There will also be open adversarial PvP modes, like the 5v5 Loot Hunt being shown at E3 2017. This mode sets two teams loose in an area known to be traversed by merchants to see who can get away with the most loot. "Get away" being the operative word here, because once you've plundered a certain amount of riches, a fleet of deadly pirate hunters arrives on the scene and if you can't escape through the narrow reef passage in time, your winnings may end up at the bottom of the sea.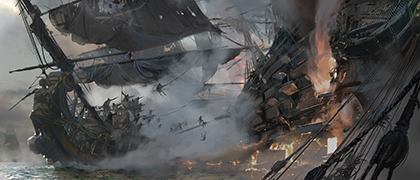 To read more about the class-based combat system and how wind is a crucial tactical element that can make or break your chances, read our extended preview of Skull & Bones. To hear from the development at Ubisoft Singapore about their plans and ambitions for this expansive pirate experience, check out our behind-the-scenes video. Skull & Bones is scheduled for release in Fall 2018 for the PS4, Xbox One, and PC, with enhancements for the PS4 Pro and Xbox One X. For more on this and all of Ubisoft's games from E3 and beyond, stay tuned to the UbiBlog.


Gallery on Google Photos