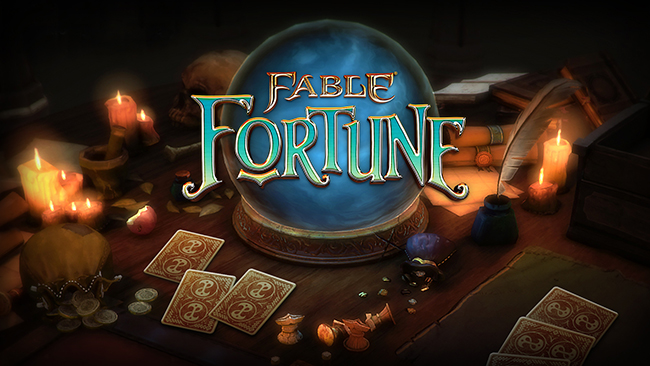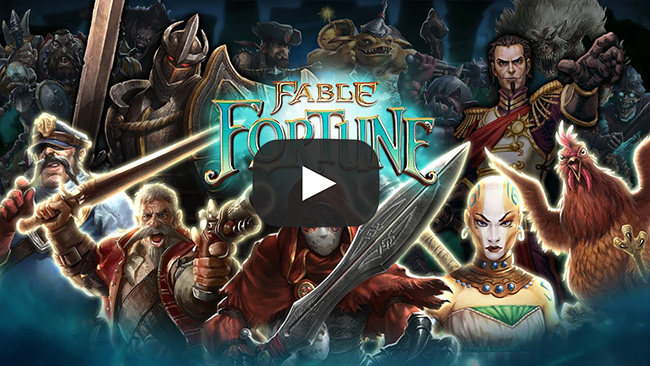 Download HQ Trailer .MP4 | 276 MB
Fable Fortune has flown the coop and is out now on Xbox One and PC!

Co-developers Flaming Fowl Studios and Mediatonic are dead chuffed to announce today that Fable Fortune is out now on Xbox One and Windows 10 Game Preview, and on Steam Early Access!

Fable Fortune takes pioneering card game mechanics and combines it with Fable's most cherished moments. Choose from one of six Heroes each sporting diverse powers and cards, and set forth to crush your opponents under a hobbe-nailed boot in either classic PVP mode, or the fully integrated Co-op mode. Discover how the iconic Alignment mechanic can be used to shift heroes towards a good or evil path during play; transforming their powers, altering their card effects, and turning the tide of battle in one chicken-kicking hand.

"Fable Fortune has been real labour of love for the studio. We've built several card games and are huge fans of the genre. Our core goal with the design of Fable Fortune has been to create a game based around choice and consequence, with a deep level of strategy." Said Founder of Mediatonic, Paul Croft, "We're entering Early Access / Game Preview because we're keen to grow and evolve the game with the community's input. We're aiming to become one of the best games in the genre."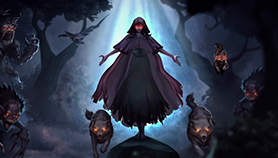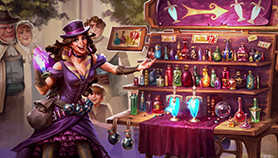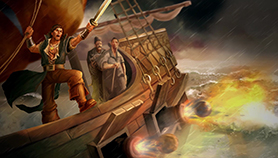 Fable Fortune is a project that has been dealt a few bad hands, however having picked up the torch from Lionhead, Flaming Fowl and Mediatonic have worked closely to keep the magic of Fable alive with this fast-paced and fun collectable card game.

Featuring timeless heroes, despicable villains, armies of bemused (and conveniently expendable) peasants, and some good old fashioned, family-friendly necromancy, Fable fans will not be disappointed.

"It's fantastic to hear players say they have "returned to Albion" when they play." Said Craig Oman, CEO of Flaming Fowl Studios, "Everything from the environments to the music to the characters, it just feels like home to us! This may not be an RPG but we feel like we have succeeded in making a true Fable game and we are really excited to see where we can take this during Early access and beyond."

Fans can gain early access to Fable Fortune by picking up the Founder's pack for £9.99 / $14.99 / 14,99€. Containing over $40 worth of ingame items including 20 packs of cards to open, the exclusive Flaming Fowl Trophy Card and the very rare (You might even say 'Fabled') Giant Egg card. There are plans to continue developing Fable Fortune for many years to come and to make it Free to Play later in 2017.

Purchasing the Founder's Pack is the best way fans can support this development whilst also gaining some amazing rewards and the undying gratitude of the developers.

For more information about Fable Fortune visit fable-fortune.com.