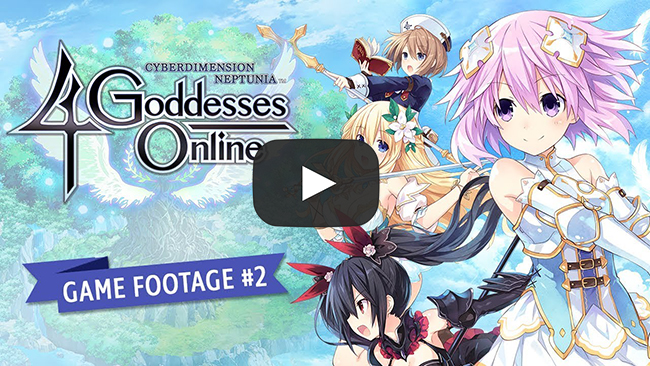 Gameplay Video #1
Goddesses Show Off in New Trailer

Cyberdimension Neptunia: 4 Goddesses Online hits the PlayStation 4 system October 10 (NA) and October 13 (EU) in both physical and digital formats. To ensure a smooth gameplay experience, the Steam version of the game has been rescheduled for an early 2018 launch.

In Cyberdimension Neptunia: 4 Goddesses Online, you'll hack 'n' slash as the Goddesses of Gamindustri playing an online MMORPG. Will you play as a Knight, Enchanter, or a Thief?

• Knight Noire - A powerful class that specializes in close combat to plow through the toughest enemies!

• Enchanter Vert - Between attacking and healing, she can bestow elemental attributes to give your weapons an extra kick!

• Thief Uni - With long-ranged pistols and incredible speed, she's an agile adversary!

Noire, Vert, and Uni show off their chosen classes in the latest trailer!

Visit the official site for more info!