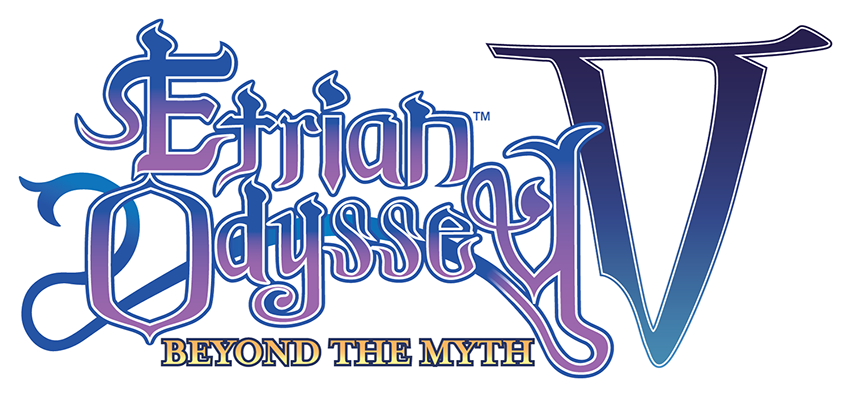 Uncover the Mysteries and Dangers of the Yggdrasil Labyrinth When Etrian Odyssey V: Beyond the Myth Launches on Oct. 17 in the Americas

Get ready to flex those cartography muscles again because Etrian Odyssey V: Beyond the Myth will be launching in the Americas on Oct. 17! All of the mysteries, dangers, and FOEs that inhabit the Yggdrasil tree will be revealed very soon, so make sure your calendar is clear of any distractions.

They say that whoever reaches the top of the colossal Yggdrasil will have their greatest wish fulfilled. So what's so hard about hiking up a tree? Well, besides being a gigantic labyrinth, the Yggrasil tree is home to many nightmarish creepy crawlies and terrifying FOEs just waiting for a tasty treat to come waltzing by. But don't let that dampen your adventurous spirit because the Etrian Odyssey V launch edition contains many treasures that will strengthen your resolve!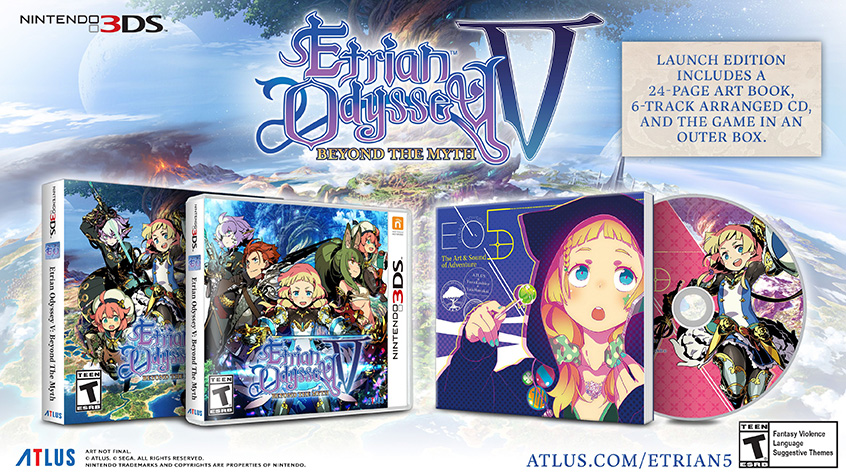 Here's what you'll get when you pre-order or otherwise grab the limited launch edition of the game:

• 24-Page Art Book - Beautiful character art and concept sketches by the illustrious Yuji Himukai cover the pages of this magnificent art book. The unique explorers that will fill up your party are a wonder to behold.

• 6-Track Music CD - A grand journey is utterly droll without music, so get into the adventuring mindset with an enchanting soundtrack crafted by long-time series composer Yuzo Koshiro!

• Outer Box - The Yggdrasil tree and eager adventurers adorn this colorful outer box which protects the precious treasures it holds within.

Etrian Odyssey V: Beyond the Myth will release on Oct. 17 for the Nintendo 3DS system and will be priced at $39.99. For more information please visit the website: atlus.com/etrian5.