Quake Champions Heads to Early Access August 22

Next Tuesday, August 22, id Software's incredible multiplayer fragfest, Quake Champions, will officially exit the Closed Beta phase and enter into Early Access on Steam and through the Bethesda.net launcher, bringing with it a host of new content, including new maps, features, and a special new Champion – the mighty DOOM Slayer from id Software's hit game, DOOM.

Players who want to jump in and frag their way to global dominance will be able to buy the Champions Pack, which will unlock all current and future Champions as well as other exclusive in-game bonuses for £19.99, discounted from the final retail price of £29.99.

"With a fast, skill-based game like Quake Champions, nothing is more important than continual testing and refining, based on player feedback, to ensure the game is balanced, optimized, and fun for all levels of players, from pro to new," said Tim Willits, Studio Director, id Software. "The Early Access version of Quake Champions is, obviously, a work-in-progress, but represents a solid and robust version of the game, with four modes, 11 Champions, a variety of maps, and a thriving community of fans. Early Access will allow us to work closely with players to improve the game and add additional features before the official launch of Quake Champions in the coming months."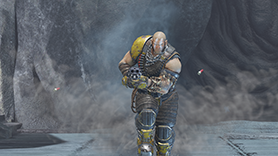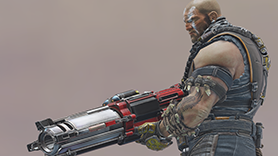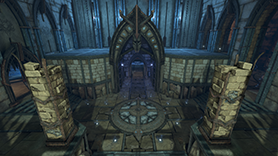 The Champions Pack

To play Quake Champions during Early Access, players can buy the Champions Pack, which includes:

• All 11 current Champions, including Ranger, Visor, Scalebearer, Nyx, Anarki, Clutch, Sorlag, Galena, Slash, BJ Blazkowicz from id Software's Wolfenstein, and the new DOOM Slayer

• All future Champions, including at least six additional Champions expected to release before the end of 2018, and any that follow

• An exclusive Early Access skin for series diehard Ranger, available only during the Early Access period for Champions Pack players

• Three Reliquaries (loot chests containing three in-game items for profile, Champion, and weapon customization, like skins, shaders, nameplates, and more)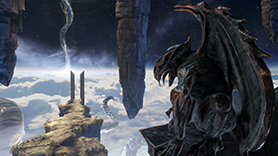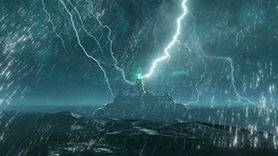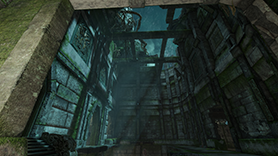 Quake Champions' free-to-play version will launch at a later date. However, players who previously redeemed a Closed Beta key will be able to continue playing Quake Champions in free-to-play mode, only via Bethesda.net. These players will play on the same servers as Champions Pack owners and have the option of upgrading to the Champions Pack or buying additional Champions at any time. Players new to Quake Champions will need to either buy the Champions Pack or wait until free-to-play mode launches at a later date.

Put a little DOOM in Your Quake!

Quake Champions' newest playable Champion, DOOM Slayer, comes straight from the depths of hell to the Arenas, wielding his pounding fists and a deadly hunger for blood. Fans of DOOM can run amok using DOOM Slayer's Active Ability – Berserk – smashing enemies into bloody piles of gibs with his bare hands. DOOM Slayer's passive will also be familiar to DOOM fans - Double Jump - allowing him to jump a second time while in the air.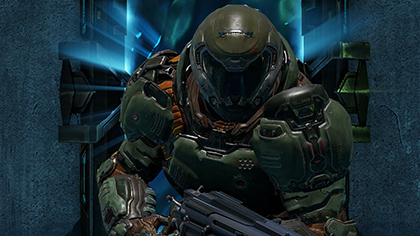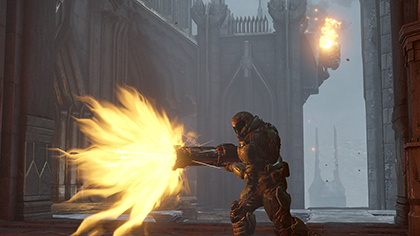 Additional Content and Features Going Live at Early Access

Quake Champions Early Access will also introduce a host of new content and features for players, including:

• Two New Maps: Church of Azathoth and Tempest Shrine

• The New Champion: DOOM Slayer

• Rune Challenges: Players will be rewarded for completing new Rune Challenges found in backpacks

• Lore System: Players will find Lore Items hidden throughout Arenas in vases. By collecting all 10 Lore Items for a specific Champion, they will unlock that Champion's high-end Lore Skin

• Improved New Player Onboarding: New features to help get fresh fraggers up to speed include a movement tutorial, shooting gallery, and the ability to choose a skill level

• New Customization Options: New options include new Champion skin sets and weapon shaders

• In-Game Voice Chat