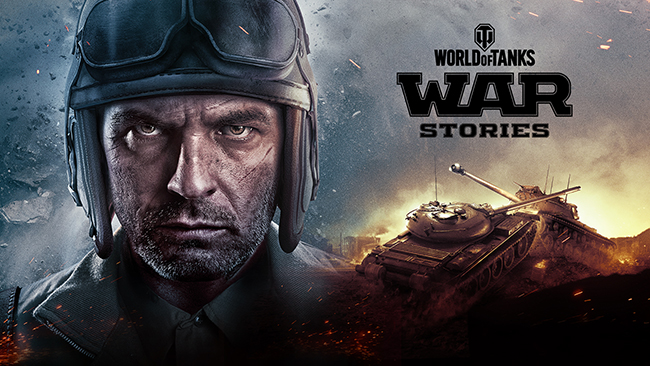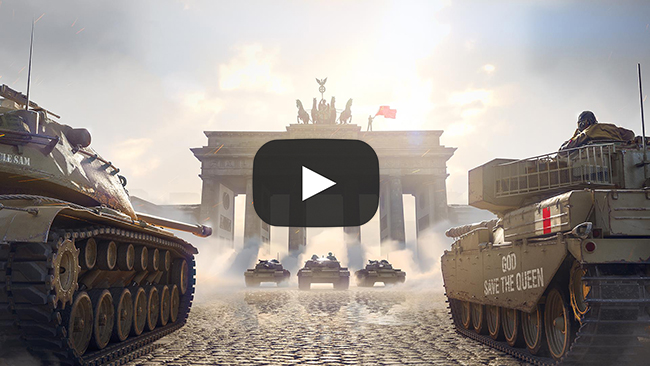 Download HQ Trailer .MP4 | 397 MB
War Stories Introduces Next Chapter in World of Tanks History

Wargaming announced today the first-ever campaign mode in World of Tanks history, War Stories, launching August 22. Exclusive to World of Tanks on Console, the new PvE mode introduces both solo and co-op episodic gameplay to the popular franchise, unleashing the ultimate tanking experience as gamers attempt to relive historical events, discover alternate histories, or play-out fantasy campaigns.

"War Stories is the next evolution for our brand," said TJ Wagner, Creative Director and Executive Producer at Wargaming's Chicago-Baltimore studio. "As the first campaign series in the World of Tanks universe, War Stories allows us to bring a new narrative to the game and expand on our multiplayer experience with engaging single-player and online Coop content for our new and longtime tankers."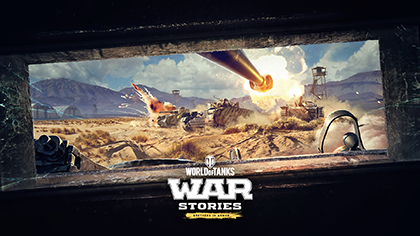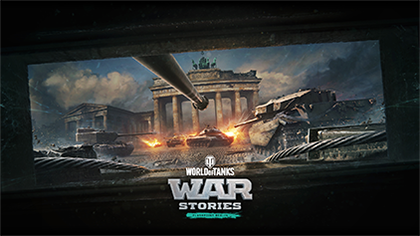 War Stories consists of two campaigns with three chapters, each transporting players to raging battlefields both historic and imagined. Brothers in Armor focuses on Red Army soldiers fighting on the Eastern Front in Western Sherman tanks and serves as a tutorial for incoming players to cover basic movement, scouting, sniping, with an overview of tank armor and performance abilities. Flashpoint Berlin follows a British solider trying to break through a Cold War-era Berlin blockade. Two additional stories are on the horizon, with an Axis invasion of Great Britain, and a fight for the fate of humanity on the brink of nuclear war in an alternate ending of the Cuban Missile Crisis.

The War Stories are told in-game through animated comic strips from comic writer Andi Ewington, with artwork from PJ Holden and Matt Timson. Their work includes the highly acclaimed Dark Souls II, Just Cause 3, Terminator, RoboCop and the Dark Horse comic series World of Tanks: Roll Out, which released earlier this year in the US and Europe.

Console enthusiasts will be further immersed into War Stories with the addition of a brand new score composed by gaming soundtrack guru and three time BAFTA nominee Inon Zur (Fallout 3, Fallout 4, Dragon Age: Origins, Dragon Age 2, Crysis etc.) He contributes his musical talent and tanking experience from his former army service, into his work on World of Tanks on Console.

War Stories will run on the Xbox 360, Xbox One, Xbox One S and the PlayStation 4– complete in 4K for Xbox One X and PlayStation 4 Pro users and will unlock new Xbox Achievements and PlayStation Trophies. Fans of the Xbox versions will have even more to celebrate. They can utilize cross platform capability no matter which Xbox platform they are using – including voice team chat across all three generations of Microsoft hardware.

For more information on War Stories visit: Console.worldoftanks.com.