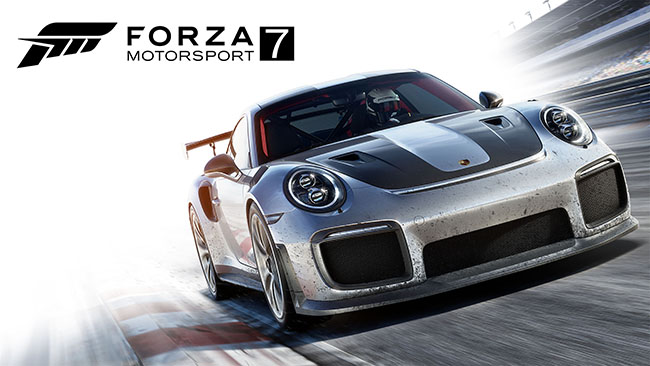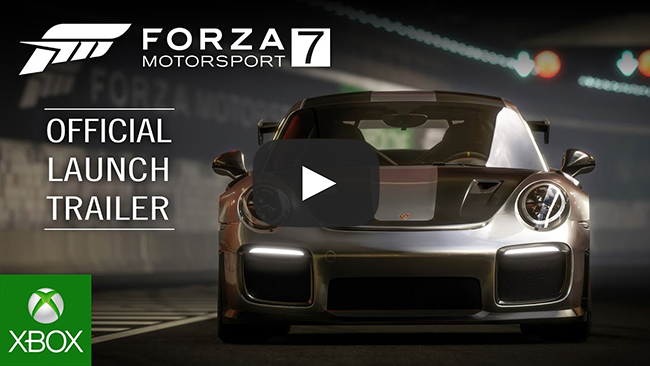 Play Forza Motorsport 7 Today with Xbox One and Windows 10 Demos, Check Out Our Launch Trailer and More!

We're excited to let everyone know that the official Forza Motorsport 7 demo for both Xbox One and Windows 10 PC is now available for download, with three unique racing experiences showcasing the depth and breadth of the experiences available in the game. You can read all about what to expect in our recent Xbox Wire post.

In addition to getting ready for the launch of Forza Motorsport 7 by immersing yourselves in the demos, check out our launch trailer for the most comprehensive, beautiful and authentic racing game ever made!

This stunning 4K video captured with all in-game footage gives you a glimpse of the thrill of real-world racing at the limit that you can experience in Forza Motorsport 7. Feel the adrenaline rush with HDR, authentic engine response and realistic audible and visual experiences. Also, for the first time ever, customize your racing style alongside your vehicle with a massive Driver Gear collection, taking your Drivatar to the next level.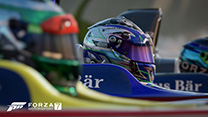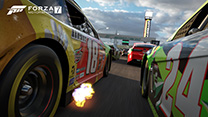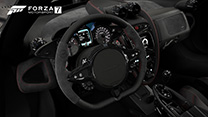 With Forza Motorsport 7, everyone can experience the danger and beauty of competitive racing at their limit. Collect over 700 Forzavista cars, including the largest collection of Ferraris, Lamborghinis and Porsches available in any racing game. Master over 30 famous environments with dynamic conditions that change every time you race.

As part of today's announcements, Forza is also revealing the "Voices of Motorsports" contributors that will be featured in Forza Motorsport 7. This year's list includes past and current racing drivers, automotive industry designers, automotive journalists and automotive personalities, each bringing their own unique perspective to racing, driving and automotive passion. This year's roaster of more than 15 people including:

• Charlie Turner – Editor-in-Chief of Top Gear Magazine

• Jonny Lieberman – Senior Features Editor at Motor Trend Magazine

• Josef Newgarden – Professional IndyCar Driver, (and newly minted 2017 Champion!) with Team Penske, also a Forza Ambassador

• Katherine Legge – Professional Driver with Michael Shank Racing, participating in IMSA WeatherTech SportsCar Championship. IMSA driver, IndyCar driver

• Ken Block – Professional Rally Driver with Hoonigan Racing Division, participating in FIA World Rallycross Championship, also a Forza Ambassador

• Kim Wolfkill – Editor-in-Chief of Road & Track

• Lyn St. James – retired Professional Driver in IndyCar and ChampCar series, Speaker

• Magnus Walker – Porschephile, Author, Serial entrepreneur, fashion designer, and original "Urban Outlaw"

• Mark Roberts – Chief Designer McLaren Automotive

• Matt Farah – Automotive Journalist, Podcaster and Founder of The Smoking Tire

• Pat Devereux – Automotive Journalist

• Pat Long – Professional Sportscar Driver with Wright Motorsports, participating in Pirelli World Challenge also a Porsche Factory Driver and Porschephile

• Ralph Gilles – Head of Design for Fiat Chrysler Automobiles (FCA)

• Rutledge Wood – NASCAR Commentator with NBC Sports, and TV Personality

• Shannon McIntosh – Professional Driver, Racing Instructor and ForzaRC host

• Tanner Foust – Professional Rally Driver with Volkswagen Andretti Rallycross (VARX), participating in Red Bull Global Rallycross, also a Professional Stunt Driver, TV Personality and Forza Ambassador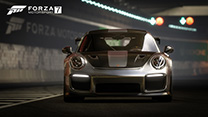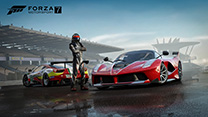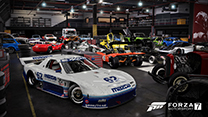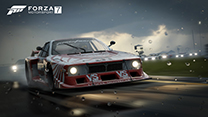 Forza Motorsport 7 will be available as an Xbox Play Anywhere title (Xbox One and Windows 10 PC versions included with single digital purchase at no additional cost) on Sept. 29 for Ultimate Edition owners and on Oct. 3 for Deluxe and Standard edition owners.

news.xbox.com