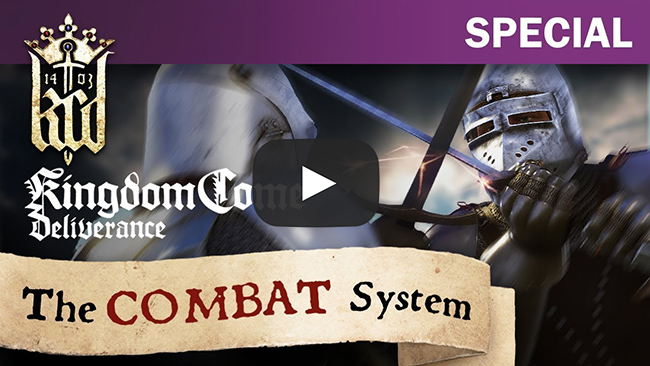 Download HQ Video .MP4 | 773 MB
New Kingdom Come: Deliverance Video Explores Sophisticated Combat System

Warhorse Studios and Deep Silver today revealed unseen details of the combat system for the upcoming medieval roleplaying game Kingdom Come: Deliverance, which will launch on Feb. 13th, 2018 for PlayStation 4 computer entertainment system, Xbox One the all in one entertainment system from Microsoft, and PC via Steam. Alongside the release of the new developer video, digital pre-orders are now available for PlayStation 4 and Xbox One as well as digitally for PC via Steam.

Creative Director Daniel Vávra and his team offer insight on Kingdom Come: Deliverance's combat system in the new video and explain the variety of weapons, attacks, counters and moves available during the game's intense fights. Challenging you to chain up combo attacks, exploit opponent weaknesses and always aim for the right target zone, medieval martial arts have never been displayed this realistically in a video game without losing the fun-to-play factor.

Kingdom Come: Deliverance is available for digital pre-order on consoles and Steam. An exclusive armor set and new treasure maps are included for all digital pre-order packages on Steam, PlayStation 4 and Xbox One.



Visit us at Paris Games Week


Fans attending Paris Games Week next week will have a chance to play Kingdom Come: Deliverance at the Koch Media booth in Hall 1, Booth A026. For the first time, the public audience will be able to go hands-on with a new quest.