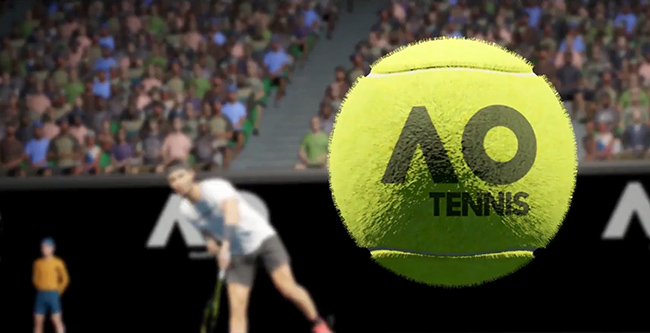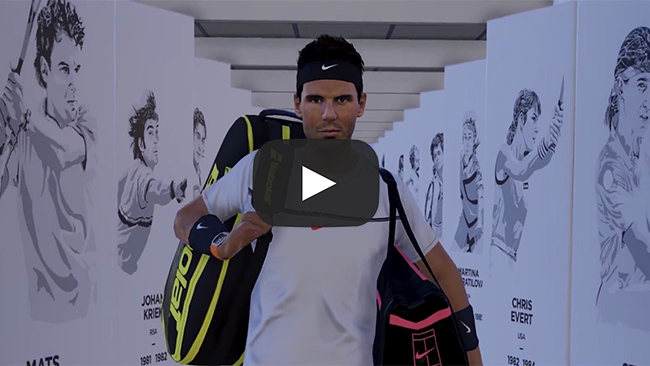 AO Tennis - The Ultimate Tennis Experience

AO Tennis is the most advanced tennis game ever produced. It combines fully licensed, photo realistic players with a decade's worth of historical shot data that enhances their AI so that they play just like their real-life counterparts, right down to shot selection at any given point of time in a match. Comprehensive career, tournament and online play modes make this the most in-depth tennis game ever created, and sets a new standard for what a tennis game can offer fans.

Ross Symons, the CEO if Big Ant: "With previous tennis games, the world #1 would be challenging to beat, because his or her in-game attributes would be set to merely make fewer errors. That worked well at the time, but we've taken things to the next level. In AO Tennis Rafael Nadal is the hardest player to beat because in game he plays like his real life counterpart; he plays a game style befitting the #1 player in the world."



Craig Tiley, the Tournament Director for the Australian Open: "We wanted to ensure this is the most authentic tennis video game ever created, so that our fans can not only have a great AO experience, but a great tennis video game experience. On top of all of that, they get a tennis experience from the couch which we hope leads them on to the court."

• Play the Australian Open – AO Tennis is the officially licensed game of the Australian Open. Take the title in Singles, Doubles or Mixed Doubles.

• Licensed Player and Stadiums – Dozens of fully licensed male and female players, including Rafael Nadal and Angelique Kerber in licensed tennis stadiums such as Rod Laver Arena.

• Artificial Interlligence – Based on ten years of ball tracking data taken from Australian Open championship matches, players behave as they would in real life.

• Motion Capture – Professional players have been 3D scanned and motion captured in order to bring the most authentic tennis game to date.

• Hard Court, Clay or Grass – Play on your surface of choice, each has a distinct play style and presents different challenges.

• Career Mode – Start out as a star, or work your way from the bottom, climbing through the rankings, all the way to #1 in the world.

• Play Online – Challenge the world and become the world champion from the comfort of your living room.

• Player Creator – Comprehensive player creator allowing you to create yourself or anyone else – bring your game to the world's best!

• Customisation – Comprehensive Clothing, Stadium and Logo creators. Bring any element you want from the real world into the game for maximum customisation and authenticity.