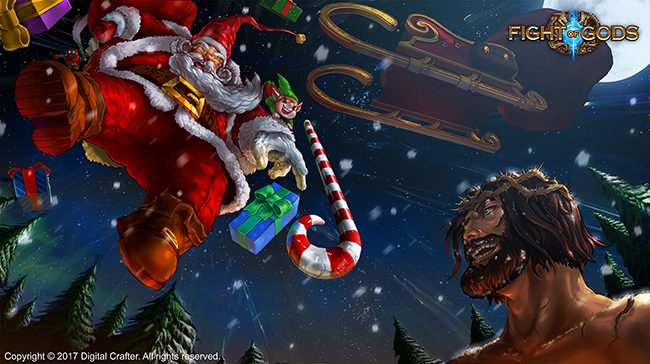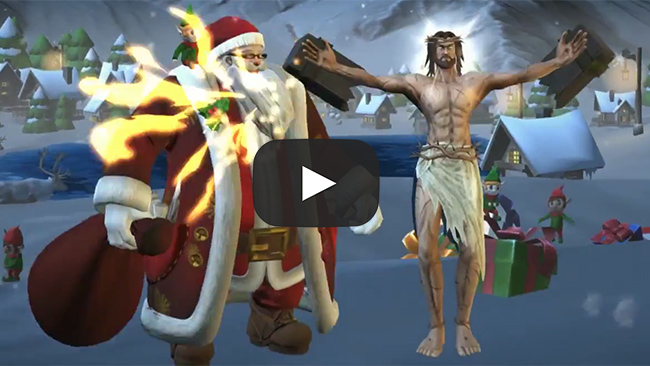 It's Santa vs Jesus! The Gods Of Christmas pummel the stuffing out of each other in Fight of Gods' furious festive feasticuffs!

PQube has today torn off the wrapping paper on Fight of Gods' latest update to reveal that Santa Claus is now available in Fight of Gods.

This extra-special present, delivered free on Saint Nicholas' Day for every new and existing Fight of Gods player, sets up the scuffle of the season as the God Of Christmas does battle with the other God Of Christmas for the ultimate glory: complete ownership of the holiday.

Forget logs on the fire and gifts on the tree: it's a Silent Night, Holy Fight in the North Pole, as Santa and his elves duel with Jesus Christ. Will Kris Kringle force a prickly crown of holly onto Jesus' head? Or will the Son of God thrust a deadly punishment fist straight into Santa's bulging sack?

Santa Claus is the second free character to be added to Fight of Gods by indie developer Digital Crafter. Now that St Nick has dropkicked his way down the chimney, players will be able to slap their foes with candy canes, uppercut their quarry with Christmas trees and impale all the Naughty Gods with reindeer antlers using Santa's Special as the rosy, rotund holiday hero hops in his magical sleigh and charges into his opponent.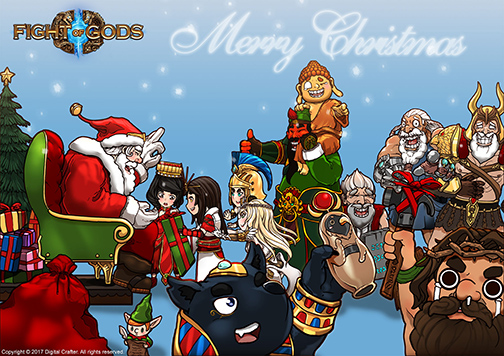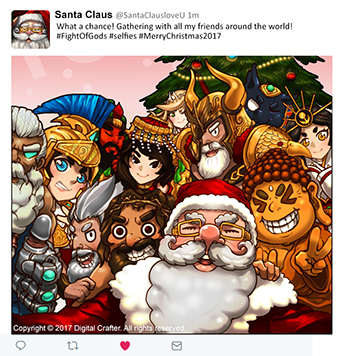 Of course, Santa's best known for delivering presents, and his Fight of Gods incarnation is no different. Not only does he throw deadly gifts at others but he's also bringing another secret gift along for every player… though he's not at liberty to divulge what it contains or how it's unlocked. Players will need to figure out that mystery for themselves.

Fight of Gods features a roster of twelve larger-than-life fighters fighting for godly supremacy in jaw-dropping levels that transport you from the luscious jungles of The Garden Of Eden to frozen climes of the North Pole to the dry seabed sandwiched between the crashing waves of the parted Red Sea.

Featuring Arcade, Versus and Training modes, Fight of Gods is the hottest Steam fighter of the year. And this is just the beginning – further gods are on the way, and an online multiplayer update will also be rolled out during the Early Access program.

Get your holiday cheer on with a Fight of Gods 33% discount on Steam until December 20th!

Fight of Gods is OUT NOW and ON SALE on Steam Early Access!

Check out #Fight of Gods on social media! For more information and the latest news on Fight of Gods, follow us on Twitter and on Facebook.