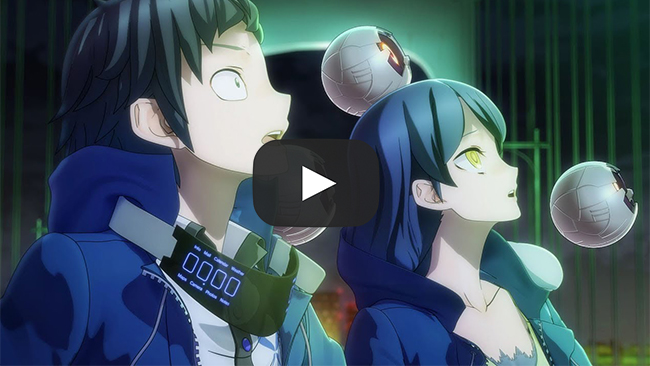 A Brand-New Digi-Adventure Begins With Digimon Story: Cyber Sleuth Hacker's Memory, Available Now for PlayStation 4 and PS Vita

Leading digital entertainment company Bandai Namco Entertainment America today announced the release of Digimon Story: Cyber Sleuth Hacker's Memory for the PlayStation 4 computer entertainment system and PlayStation Vita handheld system (digital only).

Digimon Story: Cyber Sleuth Hacker's Memory brings classic turn-based gameplay back to Digimon fans and Japanese role-playing-game (JRPG) enthusiasts. Players take on the role of Keisuke Amazawa who has been accused of crimes he didn't commit. Diving into the Digital World, players will unravel the truth behind the crimes, clear Keisuke's name, and protect his family and friends. Players will travel between the real world and cyberspace in their journey and encounter unique characters from hacker groups including Erika Mishima, Chitose Imai, and Nokia Shiramine. These characters, as well as others, might be able to provide clues to Keisuke and help uncover the game's true mystery. Throughout their adventure, players will also scan, raise, and train over 300 Digimon to assemble into teams and take into turn-based battles against rival Digimon.

"The Digimon franchise enjoys an incredibly loyal fan base and we are excited to bring Digimon Story: Cyber Sleuth Hacker's Memory to Digimon fans as the series enters its 20th anniversary," said Kasumi Yogi, Associate Brand Manager, at BANDAI NAMCO Entertainment America, Inc. "Fans of the Digimon franchise and Japanese RPGs will find an all-new mystery full of adventure as they re-enter the Digital World. Together with the game's new storyline and its classic turn-based battle system, players will find a highly engaging and rewarding experience awaiting them."

Digimon Story: Cyber Sleuth Hacker's Memory is available for purchase today at video game retailers in the Americas for the PlayStation 4 computer at a MSRP of $59.99. The PlayStation Vita handheld system version is available through digital download via the PlayStation Network for $39.99. Digimon Story: Cyber Sleuth Hacker's Memory supports Sony's Cross-Save feature, enabling players to transfer their save files between the PlayStation 4 and PlayStation Vita versions of the game.