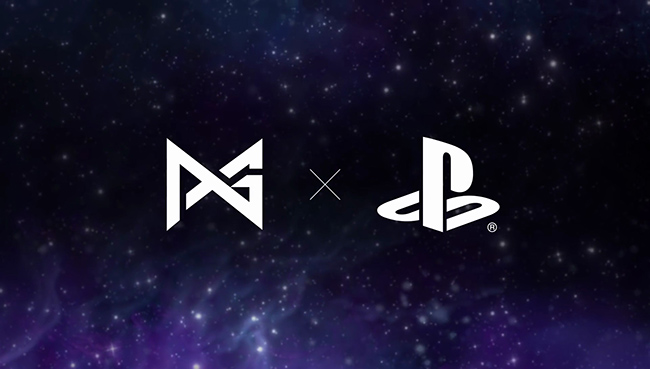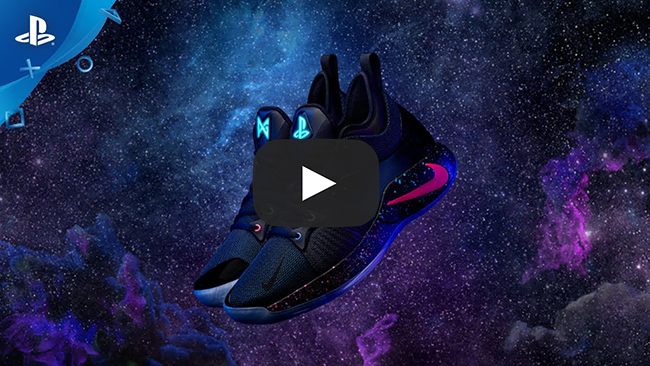 Paul George + PlayStation: Introducing the PG-2 PlayStation Colorway

If you know me, you know my game never stops. Whether I'm at home or on the road, I'm always playing on my PS4, which is why I'm excited to announce my official collaboration between Nike Basketball and PlayStation with the PG-2 "PlayStation" colorway.

Just like basketball, I've had a knack for video games since I was a kid. When I was 8 or 9, I used to amaze my uncle and all his friends by consistently beating them in all the sports games we'd play. And if I saw something cool while I was playing, I'd go outside and try it out on the court or the field. So in a way, sports and video games were always feeding off one another to me.

This collaboration has been a long time coming. Ask me what my favorite PlayStation memory is and I'll tell you it's when my dad got me a PS2 for Christmas. I'd been dropping hints left and right because I knew that was it. That was the next big thing. You could say the same with Nike. As a kid, I'd make sketches of what I wanted my Nike shoes to look like because it's something I've always wanted to be a part of. Now I have the opportunity to make something very special and personal to me with the help of two of my favorite brands.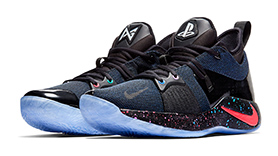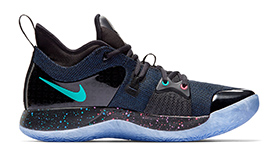 Working with designers from both Nike and PlayStation, we took inspiration from the console's DualShock 4 controller and the iconic symbols that have been a part of every PlayStation product to create a colorway that honored my game both on and off the court.

A few interesting things that you should know about the colorway:

• The tongues of the shoe sport the PG and PlayStation logos, which illuminate and pulsate blue just like when turning on the console

• The back heel of the left shoe has a unique barcode that contains a PSN voucher code, which can be redeemed at PlayStation Store for a Paul George Dynamic Theme for your PS4

• The colors of the sneaker pay homage to the buttons on the DualShock 4 controller

• The iconic PlayStation symbols are embossed in patent leather on each shoe

• The look of the PG Dynamic Theme is reflected in the sock liner on each shoe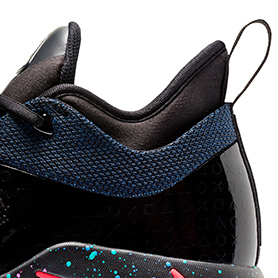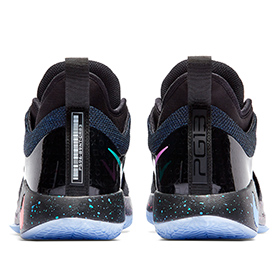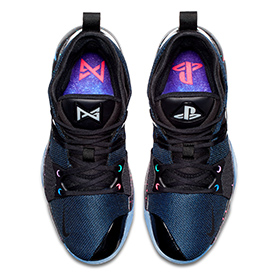 I consider myself one of the biggest gamers in the NBA. Ever since getting my PS2 for Christmas as a kid, my game has gone with me wherever I go, so working with PlayStation was something that felt inevitable.

The PG2 "PlayStation" colorway drops globally on February 10, 2018. For more information on the release, download the Nike SNKRS app.

Paul George - no. 13, Oklahoma City Thunder

blog.us.playstation.com