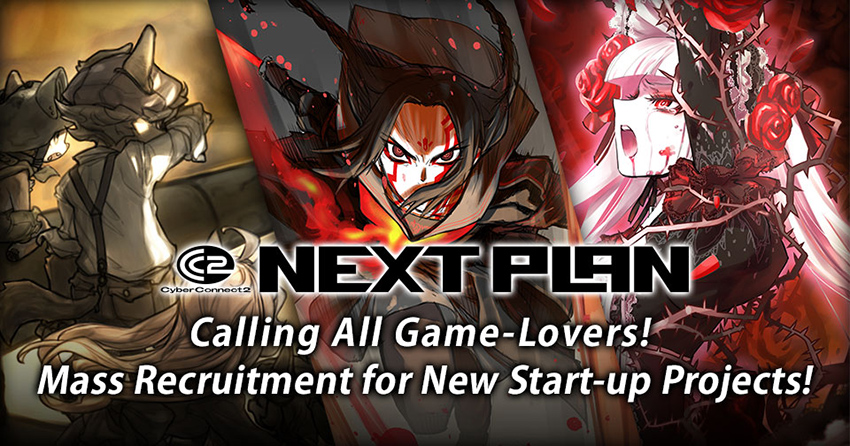 cyberconnect2.ca/nextplan


Thanks to the support of our loving fans and fellow members of the industry, CyberConnect2 is celebrating its 23rd anniversary this year.

From the bottom of our hearts, we'd sincerely like to thank the players of our games from all around the world, our clients who have given us the task of creating quality games for so many years, as well as the creators and staff who have cooperated with us every step of the way.
For the first ten years following CyberConnect2's establishment, we strived to make the world know the name of our company. In the 10 years following that, our president Hiroshi Matsuyama validated and confirmed everything that had been put into place, and used this foundation to pass the torch and create a stronger, better place for creation.

After celebrating our 20th anniversary, Matsuyama decided that a new strategy had to be drawn out in order to make CyberConnect2 a stronger place that will be able to create even more engrossing content in the years to come. Today, we reveal that plan for the world to see.




The next decade of CyberConnect2's publishing...

[New Original Project Strategy]

As part of our plan for the next ten years, CyberConnect2 will begin developing its own completely original properties. CC2 isn't just a developer anymore–We'll be publishing our own titles for the entire world to enjoy!



A Message From CC2's President Hiroshi Matsuyama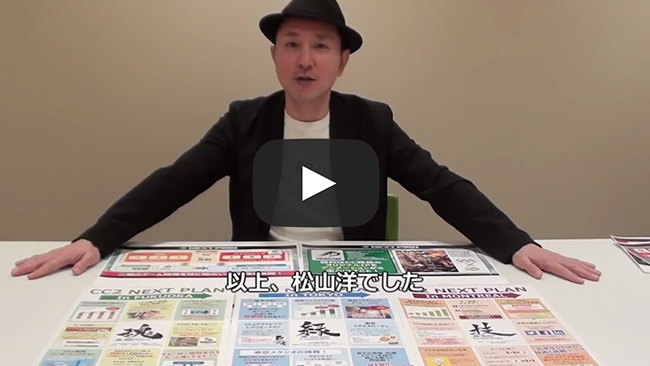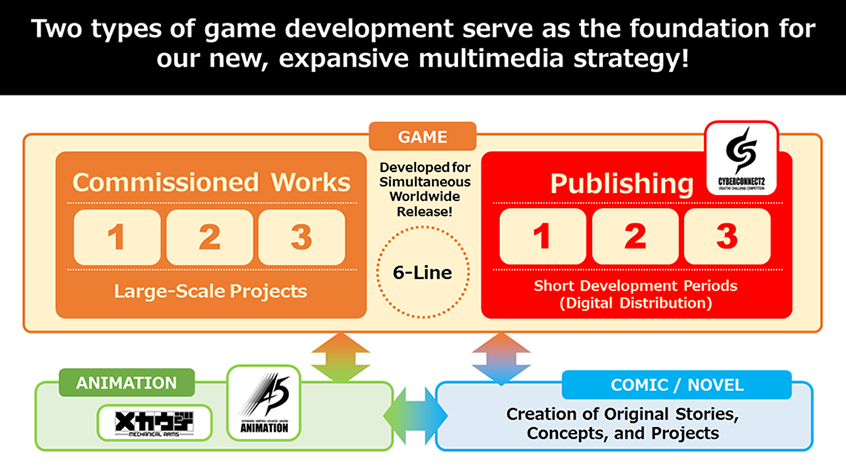 In addition to the large-scope/long-period development projects we were focusing on, we are announcing 3 completely original titles, with 3 concpets in mind. "Small-scope/short-period development"; "Short playtime" and "Low-price".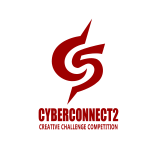 C5 Stands for "CyberConnect Creative Challenge Competition". C5 is a scheme which started with the goal of creating projects that can be published in-house.



Unique, Sharp and Shocking New Projects Like No Other!!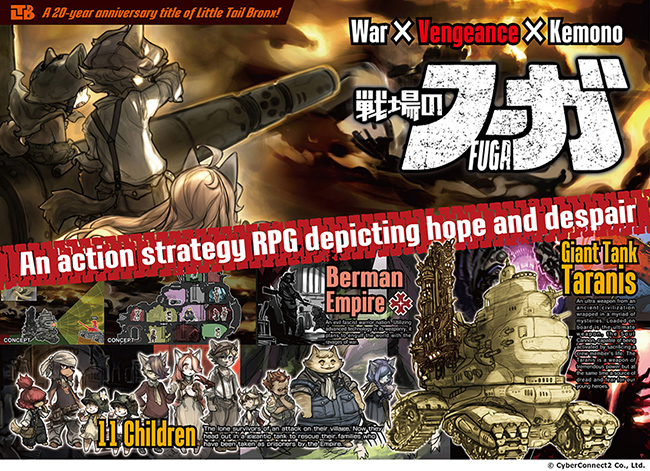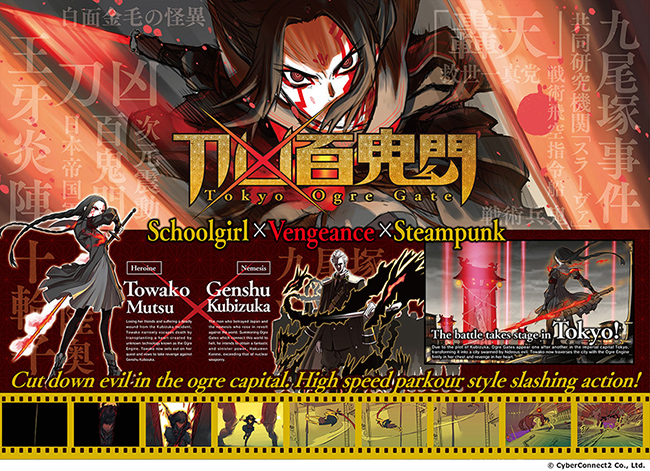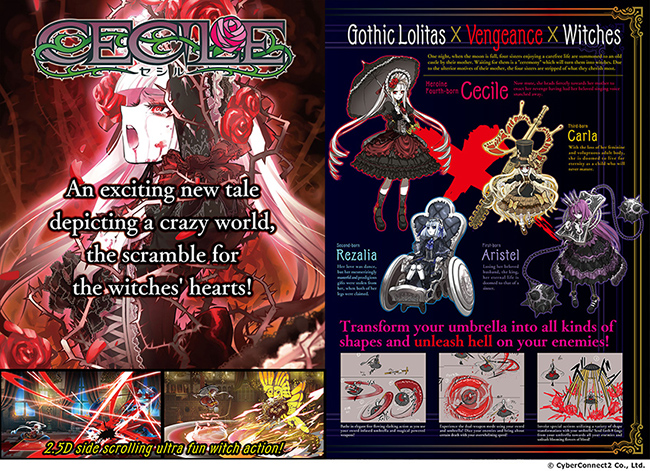 "A5" is an abbreviation of "Astonishing," "Ambitious," Advanced," "Amazing," and "Animation." A5 was established in order to create brand new original anime projects based off of concepts and stories created within CyberConnect2.

Projects are already being planned at this very moment!




We will be providing extensive assistance to animation studio TriF Studio to help make their original anime MECHA-UDE a reality!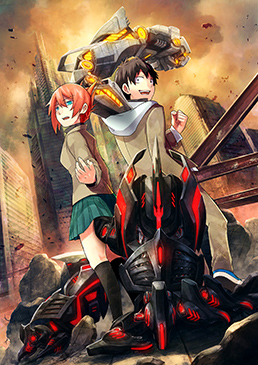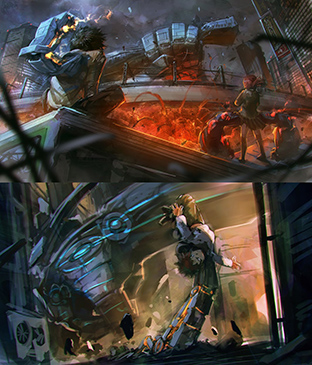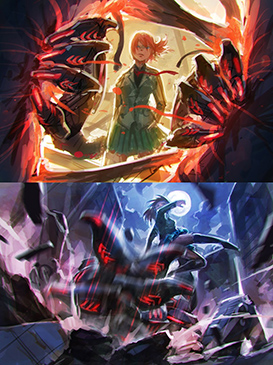 TriF Studio Official Website - MECHA-UDE Official Website



CyberConnect2 is looking for new team members to join our family and help work on the development of "fuga on the Battlefield," "Tokyo Ogre Gate," and "Cecile," our three new, completely original game projects. You could be a part of a game that will be played by gamers all over the world!



Recruitment Message


We've made the decision to announce our newest titles before they've even begun development. You may ask: "Why?"

It's because we want prospective creators to take a look at these new projects we have to offer, and possibly even help us bring these ideas to life. It's because we want to start once more from square one–with all of you.

It's rare for someone who's just joined a game company to immediately be put into an important position on a brand new project. After all, new staff members are usually assigned to already-in-place large projects, and then work their way up little by little.

However, this time, things are different. This time, we're trying to put short-development-time, small-budget projects into motion as a new system of game production. We are fully prepared to put someone with like-minded aspirations, skills, and experience to take on an important position right off the bat and serve as the backbone for one of our new projects.

This is a call to all people who feel something missing in today's gaming landscape.

This is a call to all dreamers who see our new projects and think, "This is how I'd design it."

This is a call to all creators who have the skills and experience to make imagination a reality.

If you're ready to work with us to change the gaming world as we know it, apply to become a member of CyberConnect2 today!

We Need Talented and Passionate Developers For Our New Projects!!

For more details, please check the "Employment" section of the CyberConnect2 website.