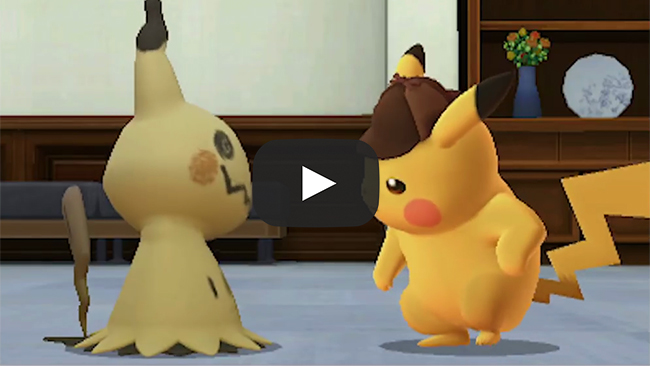 pokemon.com/detective-pikachu
Detective Pikachu is on the way

In Detective Pikachu, a new game coming on March 23rd for the Nintendo 3DS family of systems, you must team up with the self-proclaimed "great detective" Pikachu to solve a puzzling case involving oddly behaving Pokémon, discover a possible connection to the mysterious Mewtwo and encounter many characters in Ryme City.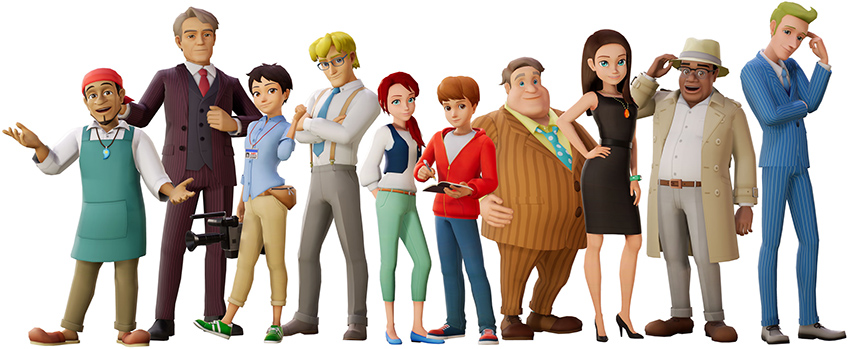 • Trouble in Ryme City!: Ryme City is a place where people and Pokémon live together. But recently, many friendly Pokémon are behaving oddly for no apparent reason. While Pikachu and his friend Tim search for Tim's father, Harry, they unwittingly stumble into the mysterious case of the problematic Pokémon. Can they solve the mystery and also find Tim's father? Cue the dramatic music…

• The Mysterious Mewtwo: While many different Pokémon appear in Detective Pikachu, the one who seems to hold the biggest connection to the overall mystery is Mewtwo. How is Mewtwo connected to everything? And why does Mewtwo seem to know Pikachu?

• A Colorful Cast of Characters: Many charming characters roam the streets of Ryme City. These include Pablo Millan, owner of Pikachu's favorite café; Frank Holliday, an inspector at the Ryme City Police Department; and Meiko Okamoto, a camera operator for the local TV studio. Meeting and interrogating all of these characters throughout the game is part of the fun.

Along the way, experience over 150 fun-filled animated cutscenes starring this unique, wise-cracking Pikachu and a charming cast of curious characters who may help you on your investigation.

You can also tap the new, extra-large Detective Pikachu amiibo figure to access all cutscenes up until the current chapter played. But that's not all! Fans can now play Detective Pikachu on a New Nintendo 2DS XL system that features Pikachu's iconic face, now available in stores at a suggested retail price of $159.99.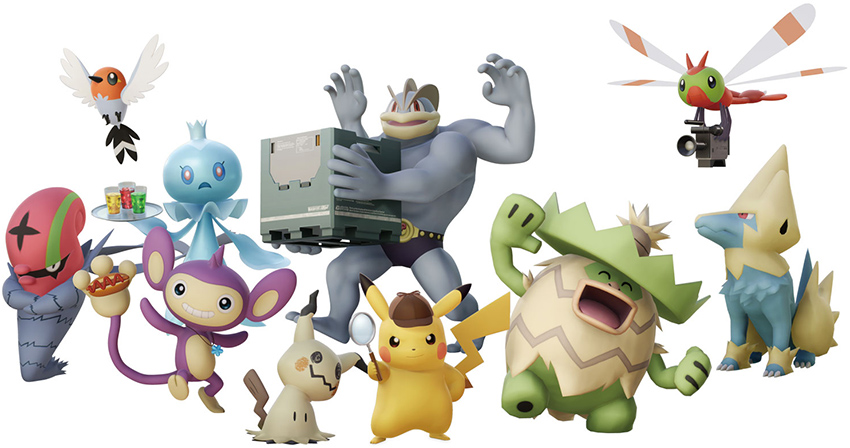 The New Nintendo 2DS XL Pikachu Edition system is just as electric as the Pokémon itself, with an eye-catching yellow design featuring a stylized close-up of Pikachu's face.

For a limited time, players who purchase the Detective Pikachu game will receive a bonus download code for a Detective Pikachu theme for the HOME Menu on the Nintendo 3DS family of systems, including Nintendo 2DS and New Nintendo 2DS XL. Starting 3/8 at 9:00am PST, pre-purchase the digital version of the Detective Pikachu game on Nintendo eShop or Nintendo.com, or starting 3/23 purchase the digital or packaged version of the game on Nintendo eShop, Nintendo.com, or select retailers to get your bonus code, and enjoy this cool yet cute Detective Pikachu theme! Offer ends April 22, 2018.

For more information about the Detective Pikachu game, visit Pokemon.com/DetectivePikachu.