Fable Fortune Leaves Early Access and Goes Free-To-Play This Month on PC and Xbox One

Developers Flaming Fowl Studios and Mediatonic announce today that Fable Fortune, the collectible card game set in the iconic world of the Fable series, will leave Early Access on February 22nd and land as a free-to-play title on Xbox One, Steam, and Windows 10.

Over the last seven months in Early Access, Fable Fortune has flourished thanks to hard work and community feedback. Major new features include Heroic Tales, a single-player story mode allowing players to experience the dramatic histories of the game's hardy Heroes. Plus, a new emote system means players are able to communicate with their opponents — to congratulate, to mock, or just to fart in their general direction. It's all strictly tactical, of course.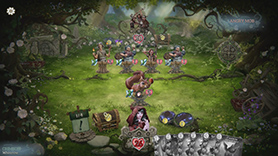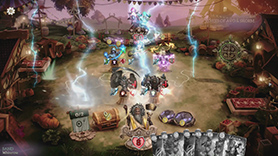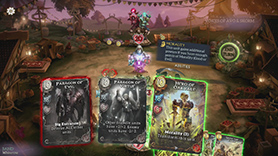 Other shiny new additions include a Deck Helper and Guildmaster-led tutorial to help new players get into the game, a Daily Bounties system, rare Fancy cards to make mum proud, as well as smaller tweaks, convenient new features, and a treasure trove of new cards to be discovered. There's never been a better time to return to Albion.

Fable Fortune is a game of choice and consequence. In it, you take on the role of one of six Heroes in the ultimate battle for Albion. But will you be good or evil? Complete quests and choose your destiny to change your abilities and even the cards in your deck. Compete in leagues and events, or partner up with a friend and take on a boss or two in co-op mode.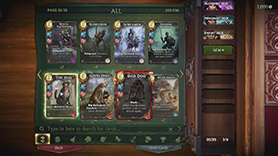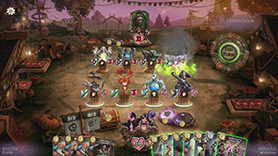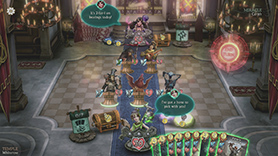 Want to get in the game early? There's still time to purchase the Fable Fortune Founder's Pack. For £9.99 / $14.99 / 12,99€, you get over $40 worth of in-game items, including 20 card packs, the exclusive Flaming Fowl Trophy Card, and the very rare (you might even say 'Fabled') Giant Egg card.

You can buy the Fable Fortune Founder's Pack now at Xbox.com and Steam

For more information, head over to fable-fortune.com, and follow Flaming Fowl and Mediatonic on Twitter: @flamingfowl and @mediatonic.