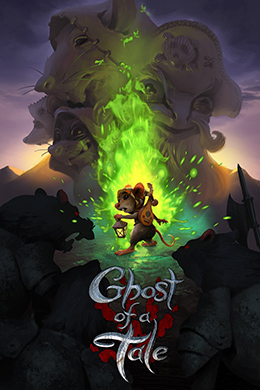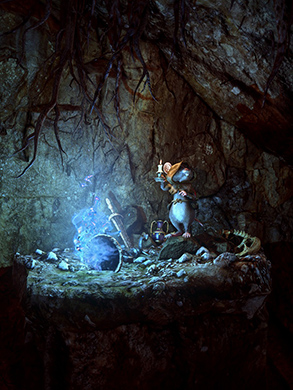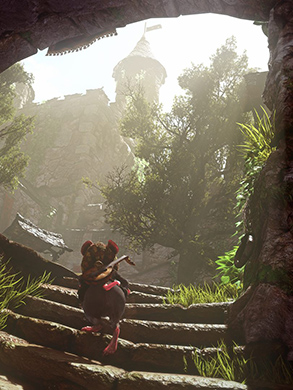 PC Release in 2 Weeks!

So here it is, after almost five years of learning how to create a game from scratch: the final version of Ghost of a Tale will be released for Windows PC on the 13th of March.

It will be available for download on Steam, GOG and Humble Bundle at the price of $24.99. There are no plans for physical release yet (although we would love to eventually have one).

(Note that the game will remain at $19.99 for the next two weeks, until it's out of early access)




The release date for the consoles version (Xbox One (X?) and PS4) is not yet set because I want to make sure we address everything before we start entering the "certification dance". I have a very poor internet connection and I can't upload huge files back and forth as quickly as I wish.

In any case, the only thing I can say for now is the final version of the game on consoles will come "later this year".

Before you ask, there are no plans to release Ghost of a Tale on the Switch since it would most likely require a complete re-tooling of all the visual features and a fundamental re-authoring of most of the 3D assets.

But who knows, if the game is financially successful, maybe we'll be able to afford hiring another studio to rebuild everything from the ground up while still maintaining the visual identity of the game…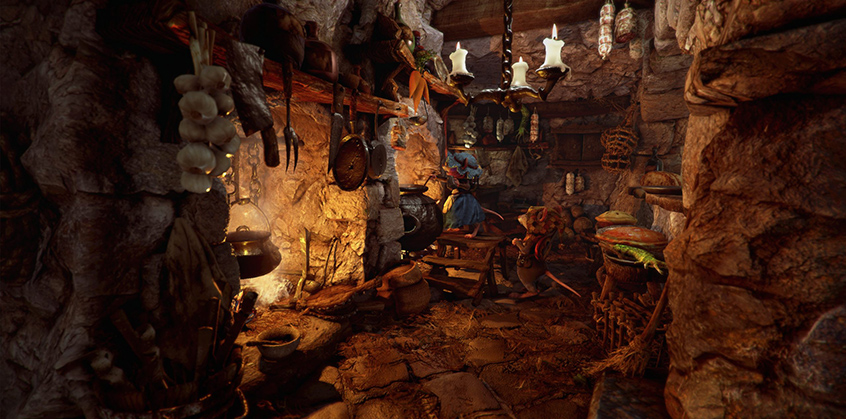 On that note it will be very interesting to see how the upcoming adaption of Dark Souls on Switch is going to fare, both from an artistic and technical standpoint. It might teach us a thing or two.

In terms of the gameplay length for Ghost of a Tale (and keep in mind those are estimates) it should roughly take you around 8 to 10 hours if you don't care much about the quests and story, but almost double that if you want to take your time and see (and do) everything.



Localization


We went with LevelUp Translation for localizing the game and they are currently hard at work on the initial languages (French, Italian, German, Spanish, Russian and Chinese). Paul is coordinating with them (hi Damien) on top of finishing all the remaining tweaks on the dialogs, lore and quests. Which is a huge task since GoaT is has more text than many AAA games.

You see localization is tricky with Ghost of a Tale because over the years we've developed a consistent world with its history and rules. It's not an overly complex one but it's full of puns and double entendre which cannot bear a typical word-for-word translation; it is a genuine adaptation that is required in this case.



The Past...


As I was looking for more recent screenshots to share for this update I inadvertently found a stash of old ones. I thought it'd be fun to compare how the game looked like when we showed it at Gamescom a couple of years ago and how it looks like now, in the final version.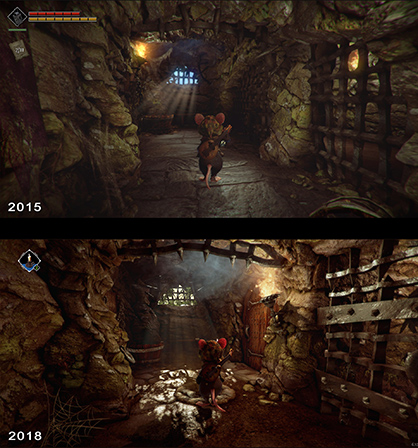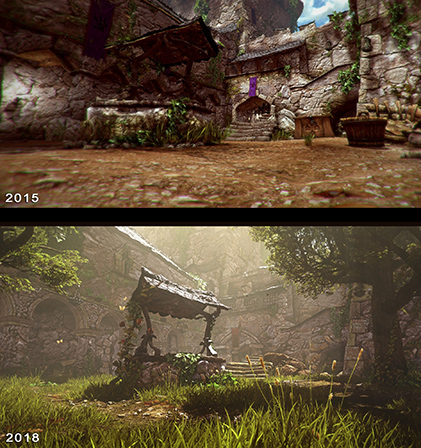 The first comparison is with an interior shot, at the start of the game (in the jail).

The second one is an exterior shot, in Dwindling Heights' courtyard.

It's really nice to be able to gauge the technical progress at a glance. It's also interesting how the artistic ambitions of the game grew to closely match Unity's evolution as a real-time 3D engine.

Read more at ghostofatale.com