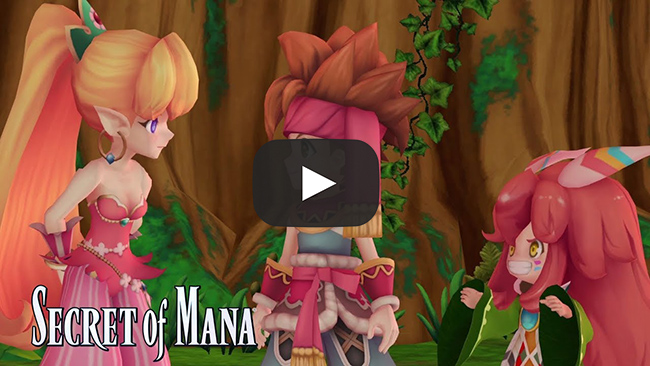 Download HQ Trailer .MP4 | 153 MB
Remake of Enhanting RPG Secret of Mana Now Available

Square Enix invites players to discover the beloved magical adventures of Randi, Primm and Popoi in a brand-new remake of Secret of Mana available today for the PlayStation 4 computer entertainment system and digitally on the PlayStation Vita handheld entertainment system and Steam.

Originally released in 1993, Secret of Mana is a full remake of the original title that brings the complete experience of the legendary adventure to modern audiences. The game includes local multiplayer for up to three friends, as well as new features:

• Brand-New Presentation – Revamped visuals in high-definition 3D and additional voice-overs bring the characters to life in new and exciting ways, while retaining the charm and personality of their original appearances.

• Rearranged Soundtrack – The game includes a newly arranged musical score, as well as the option to play with the classic soundtrack.

• New Interlude Episodes – Building upon the charm of the original, new narrative scenes provide extra insight into this magical Mana-filled world.

• Gameplay Adjustments – Play the definitive version of the classic game with new features to update the game for modern hardware, including shortcuts, autosave, improved AI controls and more.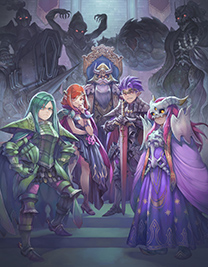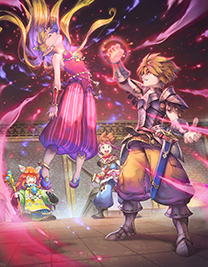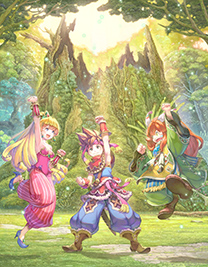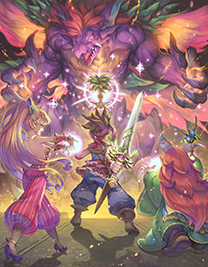 Physical copies of the PlayStation 4 version are available exclusively at GameStop in the United States and EB Games in Canada, and at all participating retailers in Latin America.

For more information, please visit: SecretofManaGame.com.



About Secret of Mana


Originally released in 1993, Secret of Mana faithfully tells the story of Randi, Primm and Popoi as they battle a treacherous empire in order to reclaim the power of Mana and bring the world back to order. This new version brings brand-new high-definition 3D graphics, a rearranged soundtrack and voice-over to the beloved volume in the Mana series.