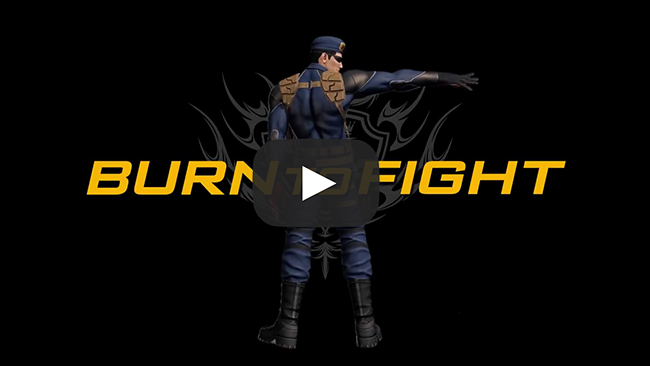 The Mercenary Corps. Commander-in-Chief Heidern Makes His Way to The King of Fighters XIV!

Soldiers salute! Heidern will be entering The King of Fighters XIV as DLC this April! He's the leader that Ralf and Clark look up to and the father figure to adopter daughter Leona. Always keeping a cool head, Heidern uses his martial and assassination arts to take out his foes without hesitation. His hand strikes are nothing to take lightly. Watch Heidern make an example out of his competition in the latest trailer above.

In addition to Oswald and Heidern, two more new characters will also be added to the game this April for a total of 58 fighters!

To get more info on The King of Fighters XIV visit atlus.com/kofxiv.