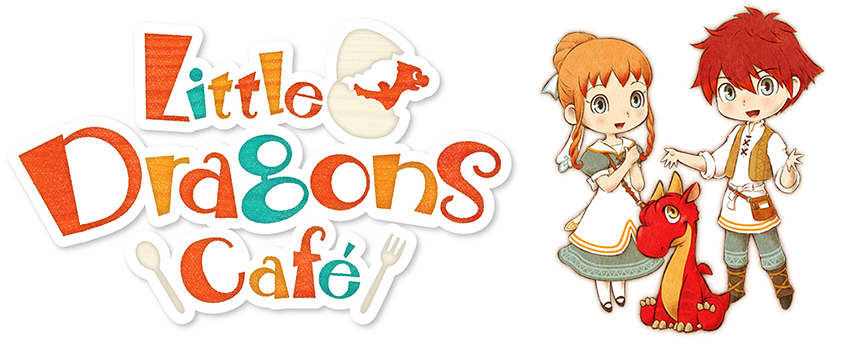 Here be Dragons... and Cooking, and Farming and Adventuring! Rising Star Games Announces European Publishing Role for Little Dragons Cafe

Videogame publisher Rising Star Games today announced it will be publishing in Europe the much-anticipated brand new title from Yasuhiro Wada, Little Dragons Cafe. The game launches as a physical release and digitally across Europe and beyond in summer 2018 on PlayStation 4 and Nintendo Switch.

"As one of the great gaming auteurs, Rising Star Games has been proud to publish many of Wada-san's game creations", said Martin Defries, Managing Director of Rising Star Games. "We have a long and successful history together through Harvest Moon, Little King's Story, No More Heroes and many more. It is a partnership born of a respect that Wada-san creates great gaming experiences. We know that Little Dragons Cafe is another one of his gaming classics and we're delighted to be the publishing partner of choice".

Little Dragons Cafe is the latest tour de' force from Yasuhiro Wada, founder of the Harvest Moon series. The story begins with a twin brother and sister running a small cafe with their mother. All was peaceful and routine until one morning the twins discovered that their mother fell into a deep sleep and wouldn't wake up. Suddenly, an old wizard appears and tells the twins that their mother is gravely ill and that they must raise a dragon in order to save her. Working together with their three quirky staff members (waiter, waitress, and chef), the two siblings must raise a dragon and manage the family business while at the same time discover what is causing their mother's illness and find a cure.



Key Features


• Raise your very own dragon! - Embrace your nurturing instincts and raise your own dragon! Through wise decisions, proper nutrition, and empathetic nurturing show the world the true potential of your dragon companion!

• Create culinary masterpieces and run a successful cafe - Learn new recipes and master the art of cooking while running your cafe. Explore the world, discover new ingredients, and expand your menu (and your restaurant!) while catering to the whims of your customers.

• Farm the land and harvest nature's bounty - The best dishes use the freshest ingredients, and the best way to insure that is to grow your own produce. Till the land and fish the rivers, and gather the most flavourful fixings for your signature dishes.

• Serve the townsfolk, make them happy! - Not only cook for the people in your town, but also help them with their problems to increase your popularity and the general happiness of everyone around you.

Developed by Aksys Games and ToyBox and published across Europe and beyond by Rising Star Games, Little Dragons Cafe is scheduled for physical and digital release in summer 2018.