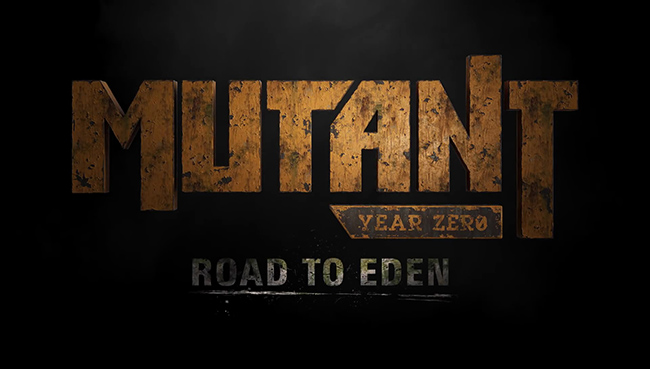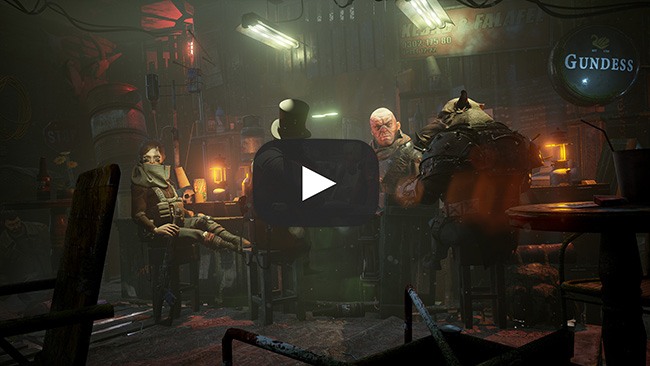 Funcom Reveals First Gameplay From Mutant Year Zero: Road To Eden

Funcom announced 'Mutant Year Zero: Road to Eden' just a few weeks ago with a Cinematic Reveal Trailer that quickly made some significant ripples in the duck pond of the Internet. A lot of the credit for that goes to Dux, a duct-taped, crossbow-wielding anthropomorphic duck who saw a sudden rise to fame in the weeks that followed. Apparently, anyone can become popular on the Internet, all you need is ruffle a few feathers.

Last week the bird flu to San Francisco to present the game behind closed doors at the Game Developer Conference. This week you will soon see that if it looks like a duck and walks like a duck, it probably is much more than just a CGI duck as Funcom finally reveals how 'Mutant Year Zero: Road to Eden' looks and plays through 30 minutes of unedited gameplay presented by the developers at The Bearded Ladies.

Tired of duck puns yet? We promise to send you some more later.

"I would just like to apologize for all the duck puns in this press release", says Lawrence Poe, Chief Product Officer at Funcom. "Our PR people are nothing but a bunch of quacks."

The game, which is being developed by Bearded Ladies and published by Funcom, is set to release in 2018 on PC, PlayStation 4, and Xbox One. Players must take control of a team of unlikely heroes, such as Dux (a crossbow-wielding, walking, talking duck) and Bormin (a boar with serious anger issues), and help them navigate a post-human Earth with its abandoned cities, crumbling highways, and mutated monsters on every corner. The team behind the game includes former 'Hitman' leads as well as Ulf Andersson, the designer of 'PayDay'.

'Mutant Year Zero: Road to Eden' is powered by the Unreal Engine and will be available on PC, Xbox One, and PlayStation 4 in 2018. The game is based on the classic 'Mutant' IP that has spawned several popular pen and paper role-playing games since the 1980s, including the current 'Mutant: Year Zero' from Free League and Modiphius Entertainment. The IP is owned by the Cabinet Group and the interactive rights are controlled by Heroic Signatures, a company owned by both Cabinet Group and Funcom. For more video material, screenshots, and more information about 'Mutant Year Zero: Road to Eden', please visit the official website that launched today on mutantyearzero.com.



About Mutant Year Zero: Road to Eden


Mutant Year Zero: Road to Eden is a tactical adventure game combining the turn-based combat of XCOM with story, exploration, stealth, and strategy. Take control of a team of Mutants navigating a post-human Earth. Created by a team including former Hitman leads and the designer of Payday.



Key Features


• Tactical Combat: Mutant Year Zero: Road to Eden is the ultimate fix for your tactical strategy addiction. Dive into a deep, turn-based, tactical combat system inspired by the XCOM games.

• Explore a Post-Human Earth: Journey through a post-human world of abandoned cities, crumbling highways, and overgrown countryside. Check back at the Ark, a neon-bathed oasis of ill repute and questionable characters, to restock your supplies and plan out your next adventure.

• Control a Team of Mutants: A duck with an attitude problem and a boar with anger issues; these aren't your typical heroes. Get to know Dux, Bormin, Selma, and many other characters each with their own unique personality and deranged perspective on the world and their situation.

• Master the Stealthy Approach: Sneak through shadows to avoid conflict or to catch enemies unaware. Real-time stealth allows you full control of approach: sneak into an enemy camp, position the team of Mutants to your advantage, and gain the element of surprise.

• Unlock Mutations: Unlock new mutations and abilities for your Mutants, such as Selma's Stoneskin, Bormin's Charge, and Dux' uncanny ability to sneak into a camp full of enemies unnoticed, despite being a 4-foot tall walking, talking duck with a crossbow.

• Dynamic Environments: Use the environment to your advantage. Stay out of floodlights, hide from line of sight, or just blast down fully destructible walls and buildings and wreak utter havoc.

• Loot, Loot Everywhere: From makeshift slingshots to high-powered rifles and top hats to police vests, make sure you equip your Mutants for the dangers ahead. Nothing says post-human quite like a mutated boar in spiked metal armor charging at you with a blunderbuss in his hands.