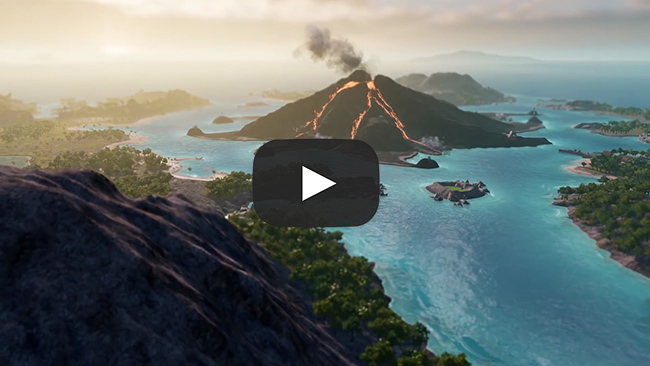 Rebuilding a Nation, One Lie... Promise at a Time in Tropico 6

Fetch your finest aviator shades and break out the coconut-scented beard oil, because El Presidente's beloved island nation is looking better than ever in the latest gameplay trailer for Tropico 6. Unleashed upon the brainwashed masses by the Tropican Ministry of Propaganda and Misinformation, this all-new trailer gives gamers everywhere the chance to see how a real elected official upholds their campaign promises, with a closer look at some of the exciting new features coming up in Kalypso Media's latest dictator sim.

A new version of Tropico 6 will be demoed at the Kalypso meeting space at GDC in San Francisco next week. Tropico 6 is currently scheduled for a 2018 release on Windows PC, PlayStation 4 and Xbox One.



About Tropico 6


El Presidente is back! Prove yourself once again as a feared dictator or peace-loving statesman on the island state of Tropico and shape the fate of your nation through four distinctive eras. Face new challenges on the international stage and always keep the needs of your people in mind.

In Tropico 6 you manage extensive archipelagos, build bridges to connect your islands and use new means of transportation and infrastructure for the first time in the series. Send your Tropicans on raids to steal the wonders of the world, including the Statue of Liberty and the Eiffel Tower. Customize your palace at will and give election speeches from your balcony, to win the favour of your subjects.



Key Features


• Play on large archipelagos for the first time in the series. Manage multiple islands at the same time and adapt to various new challenges.

• Send your agents on raids to foreign lands to steal world wonders and monuments, to add them to your collection.

• Build bridges, construct tunnels and transport your citizens and tourists in taxis, buses and aerial cable cars. Tropico 6 offers completely new transportation and infrastructure possibilities.

• Customize the looks of your palace at will and choose from various extras.

• Tropico 6 features a revised research system focusing on the political aspects of being the world's greatest dictator.

• Election speeches are back! Address the people and make promises that you can't possibly keep.

• Cooperative and competitive multiplayer for up to four players.