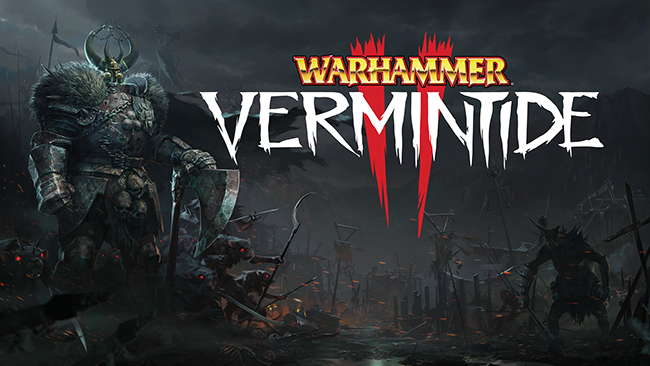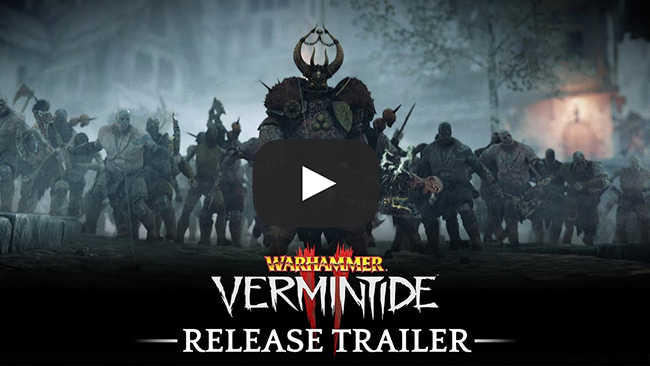 Download HQ Trailer .MP4 | 1.62 GB
Warhammer: Vermintide 2 Out Today

Independent developer Fatshark today announced that Warhammer: Vermintide 2, the highly anticipated sequel to the multi-million selling game Warhammer: End Times - Vermintide, is available in the Steam store today.

"Every game release is like a newborn baby that the parents are proud to show to the world. Vermintide 2 is our baby." says Martin Wahlund, CEO Fatshark. "We can not wait to share the Vermintide 2 experience with the gamers".

Warhammer: Vermintide 2 on Steam ($29.99/€27.99/£22.99)

Warhammer: Vermintide 2 is also coming to Sony Playstation 4 and Xbox One, the all-in-one games and entertainment system from Microsoft. Sign up for our newsletter to get the latest on the console release, as well as anything else Vermintide related.

Vermintide 2 is a visually stunning and groundbreaking melee action game pushing the boundaries of the first person co-op genre. Set during the apocalyptic End Times of the Warhammer world, the game introduces the dark, bloody and twisted Chaos as an enemy faction. Other new features include 15 hero careers, new environments, talent trees and the proprietary Heroic Deeds System.

For more information, visit vermintide.com.