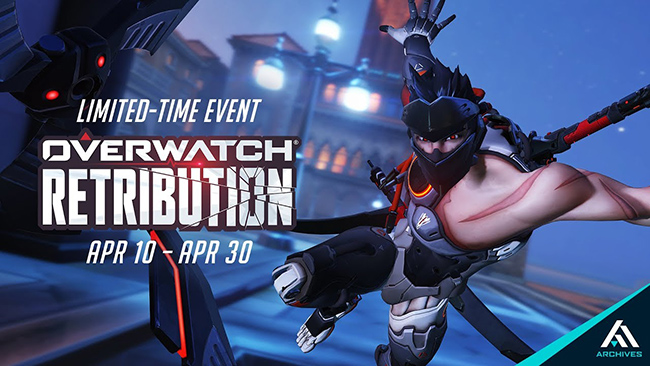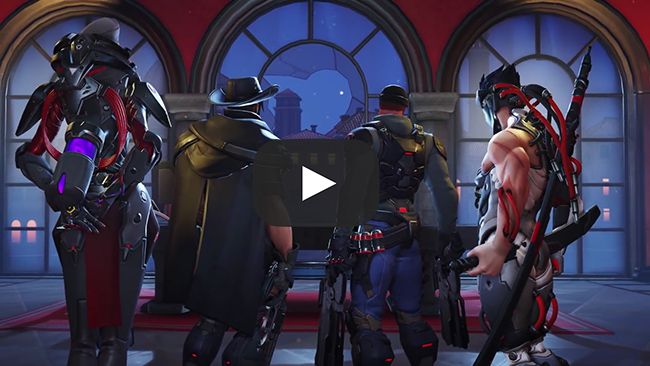 Overwatch Retribution introduces new PVE mission and new PVP map in Venice

Jeff Kaplan hopped on tonight's Overwatch League stream with a trailer and details surrounding the next seasonal mission in Overwatch. The new mission, Overwatch Retribution, takes place in the Rialto district of Venice, Italy. In the new event, you'll be playing as one of four Blackwatch agents: Reaper, McCree, Genji, or Moira. But instead of fighting mass waves of omnic forces, this time you'll be battling Talon. This mission marks the start of Gabriel's descent from Blackwatch hero to future Talon associate.

Retribution falls under the new Overwatch Archives umbrella. While players will still be able to participate in Uprising, Retribution is a new PVE mission mode. Just like Uprising, players can play in story mode with the intended heroes, or play in all heroes mode.

However, players do have some changes to look forward to. Blizzard learned quite a bit from last year's Uprising event. To that end, they've made some adjustments for Retribution. In particular, there's a lot more variance between story mode and all heroes mode. Players were slightly disappointed that choosing all heroes mode for Uprising resulted in…mostly the same map, with the same setup and the same enemies. Retribution is another story — expect a different experience in each mode this time around.






Retribution also brings a brand-new map to the table. What's the use of having a map for one limited time event? Rialto will also be coming to the game as a PVP mode Payload-style map. While the Blackwatch mission takes place under the cover of night, Rialto's PVP mode will take place during the day. The PVP map still needs testing, so expect it to hit the PTR after Retribution goes live.

Jeff also talked briefly about the differences between PVE and PVP mode. The developers like making PVE style events, because it gives players the story they've been asking for. In addition, it gives players an opportunity to play heroes they might not get to play in regular PVP matches. Retribution will launch with 60 new cosmetic items, including highlight intros, emotes, sprays, and more. Yes, Reaper fans, there's a new Reyes skin making its debut this time around — but an unexpected one. We've got Blackwatch Reyes already…so in Retribution, we'll be seeing a skin from an earlier period of Gabriel's life. It's going to be from his days as part of the super soldier program before Overwatch — as Soldier: 24.

We'll have to wait and see what the rest of the new cosmetic rewards look like — but we won't be waiting too long. Retribution launches next week, on April 10.

blizzardwatch.com