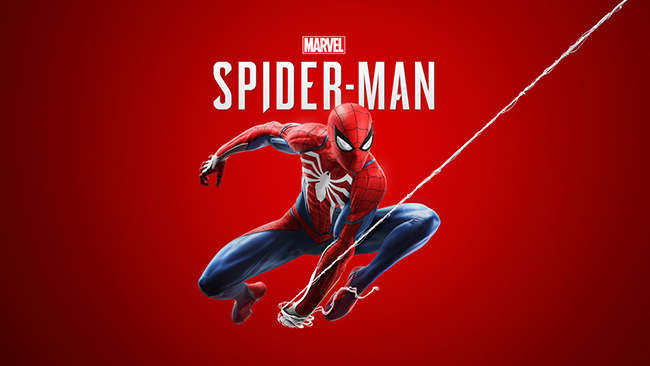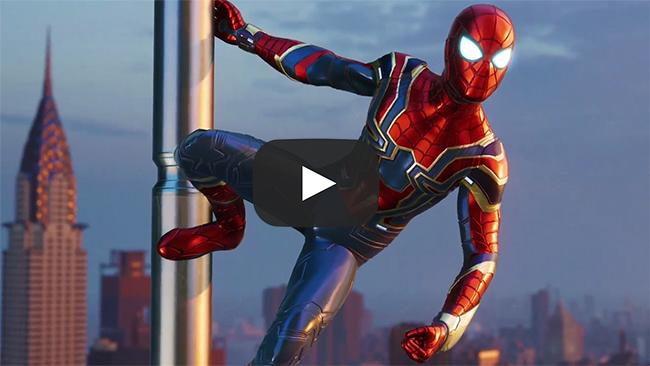 Iron Spider Suit Inspired by Marvel's Avengers: Infinity War Coming to Marvel's Spider-Man on Sept 7

It's been an amazing three weeks since we announced the release date of Marvel's Spider-Man, coming September 7th, 2018. Your feedback to our release date, collector's edition, and Game Informer cover story has been tremendous and humbling. Thank you all so much for your support and the kind words on social media!

When we announced the release date, we revealed our pre-order bonus, which includes a Spidey Suit pack containing three suits. But we only showed one suit – Spider-Punk – with the other two being held back to be unveiled later.

Above is an updated look at the pre-order video, with the second suit reveale.

That's right! Players who pre-order Marvel's Spider-Man will get an early unlock of the Iron Spider suit inspired by Marvel's Avengers: Infinity War. This was a big collaboration between Sony Interactive Entertainment, Insomniac, Marvel Games, and Marvel Studios. And while you may have glimpsed the pre-order video before, you haven't seen this new video we made to show it off – some of you will even be lucky enough to see this on the big screen before the movie when the film hits theaters later this week.

Getting the opportunity to work with Marvel Games and Marvel Studios on this was another dream come true on this project. Seeing Spider-Man on the big screen in the MCU with his Iron Spider suit is something we are really excited about, and we knew Spider-Man fans around the world would want the chance to unlock our version of the Marvel's Avengers: Infinity War inspired Iron Spider suit in-game. We were given access to the actual CG asset from the upcoming film (in theaters on April 27th!!) to ensure that it was as true to the suit you'll see at the cinema as possible.



In Marvel's Spider-Man, having a variety of suits for players to use was a must-have for us. We looked across all of the Spider-Man lore for inspiration, and in the final game you'll find suits inspired by comics and film, as well as completely original suits created by Insomniac and other artists. Each of the suits looks absolutely spectacular and we can't wait for you to see more of them.

Beyond that, most suits will also feature a special suit power that you can use in-game. These powers let you do amazing things. While we aren't quite ready to show them just yet, I did want to mention a couple examples. The Spider-Punk suit lets you rock out with a guitar, doing an AoE attack that'll knock enemies off their feet. And the Iron Spider has a suit power that… well, you'll know it when you see it happen in Marvel Studios' Avengers: Infinity War.

Be sure to pre-order today, whether it's on PS Store or at your favorite retailer, to get all Pre-Order bonuses including the Spidey Suit pack. And if you want some wallpapers for your phone, computer or PS4, just visit PS.com here to grab some!

We hope to see all you True Believers out at the cinemas this weekend catching Marvel Studios' Avengers: Infinity War (I have my tickets!). Thanks again to Marvel Studios and Marvel Games for collaborating with us on the suit for the game. For all the latest on Marvel's Spider-Man, be sure to check out Insomniac Games on Twitter, Facebook and Instagram!​

James Stevenson - Community Director, Insomniac Games

blog.us.playstation.com