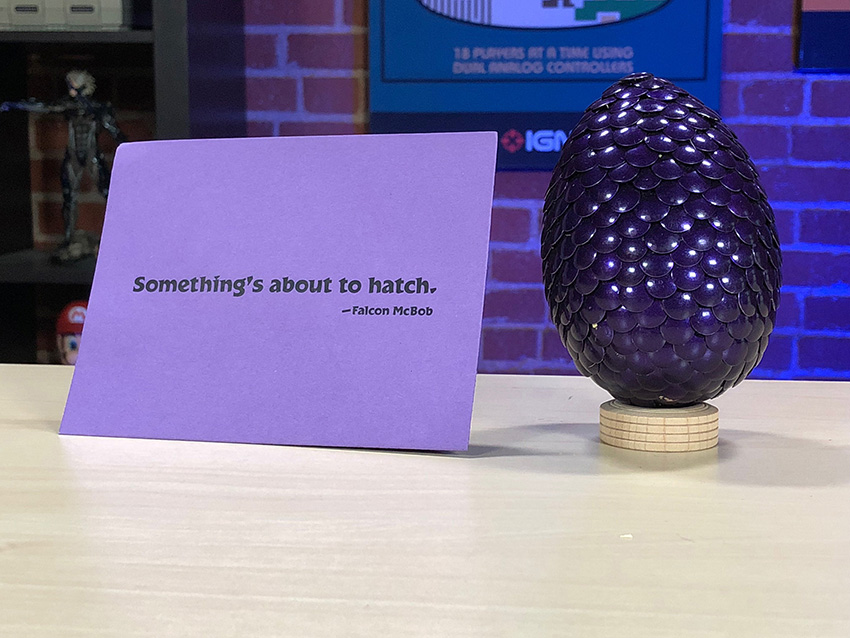 Spyro the Dragon Return Possibly Teased by Mysterious Package

IGN received a mysterious egg in the mail, and if the clues it leads to are real, we may soon se the return of Spyro the Dragon.

A package addressed from "Falcon McBob" sent to IGN came with a purple, scaly egg and letter "written" from McBob saying "Something's about to hatch."

A quick search for Falcon McBob online gets you an interesting result. A Twitter account with the name Falcon McBob is private, and its handle is @SpyrotheDragon.



Of course, Spyro is also purple and scaly. But through our expert analysis we have concluded he is not an egg but a dragon...that likely hatched from an egg. And this specific egg isn't exactly an iconic object from the games, so it's possible this could be one elaborate April Fools prank sent a day late.

The account is currently unverified, but with recent reports suggesting a Spyro the Dragon original trilogy remaster is in the works, much in the way Crash Bandicoot had one last year, the egg could be the first clue ahead of some official announcement.

IGN has reached out to Activision for official comment and will update this story should they respond or with any new updates.

ign.com