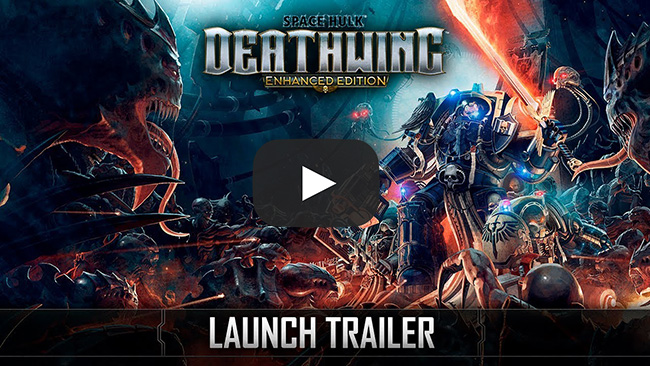 Download HQ Trailer .MP4 | 257 MB - Fact Sheet
Space Hulk: Deathwing - Enhanced Edition releases today on PlayStation 4 and PC!

Space Hulk: Deathwing Enhanced Edition, the FPS from Stream On Studio set in the Warhammer 40,000 universe, arrives today on PlayStation 4 and PC. Don your Terminator armour and wade into battle with today's Launch Trailer, which introduces the deadliest killers of the galaxy!

The Enhanced Edition brings a wealth of all-new features and upgrades for the ultimate Space Hulk: Deathwing experience, including deep class customization and the Chaplain class, as well as new weapons, enemy types and the highly-replayable Special Missions mode. All of these features are totally free for every owner of the game on PC, while the Enhanced Edition also marks the game's first ever release on PlayStation 4.

The all-new Class Customization allows players to personalize both appearance and gameplay for online and offline play, from striking armour sets to powerful weapon attachments. Everything is earned entirely in-game, with no microtransactions now or planned for the future.

Space Hulk: Deathwing Enhanced Editionis now available on PlayStation 4 and PC. Enhanced Edition content is free for all owners of the game on PC. Note that several of the other Enhanced Edition features have previously been made freely available on PC as part of the game's post-launch support.