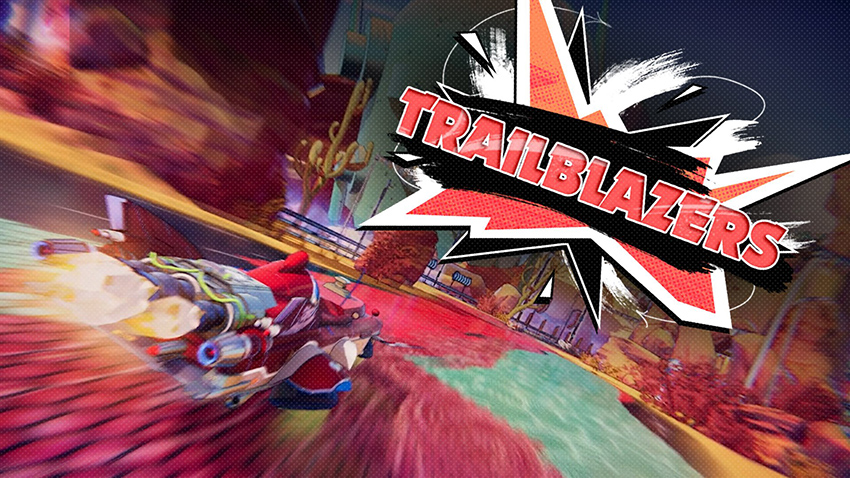 Fast and Frenetic Co-op Racer Trailblazers Rocketing to PlayStation 4 and PC on May 8,with Xbox One Coming May 9

Get your rocket engines running! Trailblazers, the revolutionary co-op arcade racing game, will be coming to the PlayStation 4 and PC on May 8 and on Xbox One May 9. Delivering dazzling visual quality, thrilling track levels, and blistering high-speed action, Trailblazers introduces the innovative on-track game mechanic of painting the track to create boosting lanes for each team. Racing together in teams of up to three racers, players will cover key areas of the racing line as well as painting over opponent's painted paths to gain the advantage. Racers who drive with flair and style will also amass skill points to blaze their way to victory!

Watch the recent Trailblazers Deep Dive trailer here.



Trailblazers Gameplay Features


• Campaign Mode: Multiplayer thrills and single-player challenges

• A Musical Feast: Enjoy the retro-futuristic soundtrack that fits perfectly with the visual aesthetic of the game, aural soundscapes from the officially licensed soundtrack featuring artists like; Skope, Derevolutions, A.Skillz and more.

• Award Winning Artist: Gorgeous Trailblazers artwork designed by BAFTA award-winning artist Will Milton.

• Scenic Tracks: In the race for glory, players will scorch their way through mountain ranges, lush forests and arid desert valleys in Trailblazers.

• Diverse Characters: Each driver plays a vital role in the racing community and together they unfold the story of the Trailblazers world, each having a specific role and style of driving.

• Futuristic Fleet: Players can choose from a showroom of the fastest race cars in the galaxy, each with customized stats to fit every play style and track type.

• Cross-platform play: Team-up or face-off across the platform divide!

Trailblazers, developed by Supergonk and published digitally by Rising Star Games, will be available globally from May 2018 on all major gaming platforms. Keep your engines fuelled up and ready for more incoming information on the official Trailblazers website.