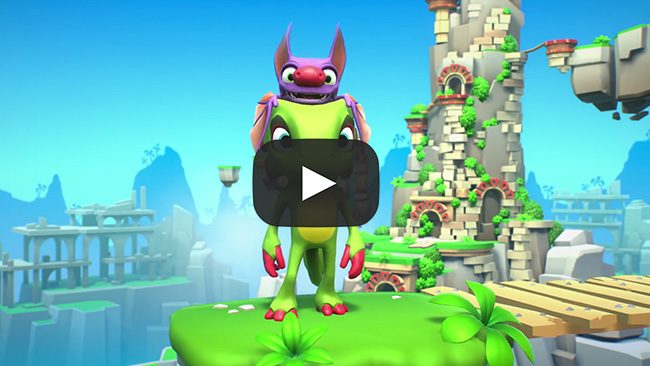 About Brawlout


Brawlout packs a punch with couch and online play modes, blending platform fighter mechanics and traditional fighting game play into a stylish and fluid battle royale. Rather than slow-paced defensive battles, Brawlout goes all-out with the lightning-fast aerobatics which platform fighters are famous for. With wavedashing, a free-form combat system and the Rage Meter at the player's disposal, each battle should be a combo-bonzana!

There are currently six original characters and three popular indie characters to choose from that allow for varied play styles. From grappling to long range weapon options, there is a character for all fighting game aficionados. As well as cosmetic skins, each original Brawlout character has three Variants; alt versions of the character with different stats, outfits and even new moves. With these 21 Variants, Brawlout's cast numbers 24 individual fighters. Find the fighter and Variant that's right for you and tear it up on the battlefield.

Whether players are looking for a casual couch experience with friends, or to challenge pros in worldwide online tournaments, Brawlout caters to anyone looking to create a little chaos. For those wanting to take part in the mayhem from a safe distance, Brawlout TV is available for spectators to watch ongoing matches.





About Yooka-Laylee


Introducing Yooka-Laylee, from the popular 3D platformer by Playtonic Games. The buddy-duo, Yooka (the green one) and Laylee (the wisecracking bat with the red nose) join the brawl complete with the moveset learned in their epic adventures! Lizard Leap your foes into the air, bring them crashing back down to earth with a Buddy Slam and send them soaring with a Sonar 'Splosion! Yooka can even slurp up an incoming projectile to use it as his own!



Key Features


• Choose from six original characters, each with their own fighting style — and their Variants to make a grand total of 21 original fighters.

• Try your hand at the new additions of Yooka-Laylee, Juan from Guacamelee!, and the Hyper Light Drifter from the indie hit of the same name, bringing the total cast to 24 fighters with more incoming.

• Host up to four players in online and local battles. Choose from a number of battle modes including timed, stock or team matches.

• Practice your skills offline by conquering CPU opponents in Brawlout's Arcade Mode.

• Fuel your Rage Meter to power up for hard-hitting Special Attacks and tap into Rage Mode to swing the match in your favor.

• No blocking required – Action is kept fast and fluid with wavedashing, air dodging and other advanced maneuvers.

• Watch all the action on Brawlout TV, where spectators can follow the pros and sit in on live games.

• + tons more