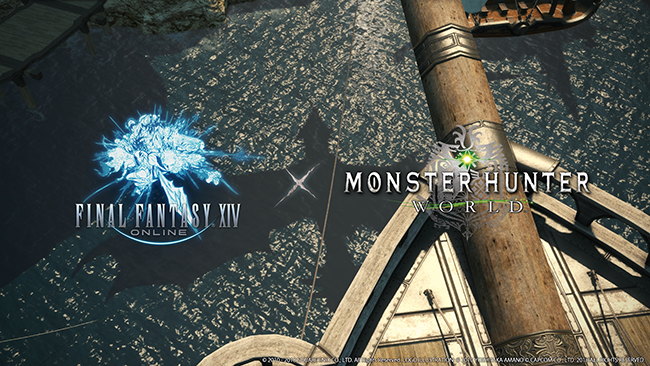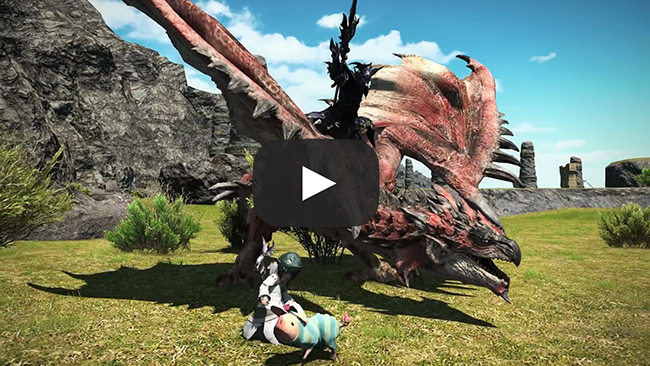 The Great Hunt Begins August 7 With Final Fantasy XIV Online and Monster Hunter: World Collaboratio

The highly-anticipated collaboration between Square Enix and Capcom arrives in Final Fantasy XIV: Stormblood this August 7. First revealed during this year's Electronic Entertainment Expo (E3), the upcoming crossover uniting two beloved and wildly successful games will have Warriors of Light challenge the "King of the Skies," Rathalos, from Monster Hunter: World.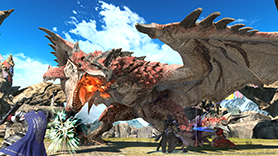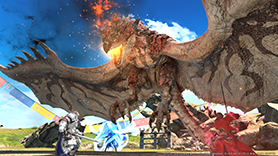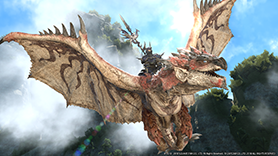 The crossover arrives as part of the Patch 4.36 update, alongside the next installment of The Forbidden Land Eureka, titled The Pagos Expedition. Level 70 players in Final Fantasy XIV: Online who have completed the "Stormblood" main scenario quest may take on the mighty Rathalos in both Normal and Extreme versions of "The Great Hunt" Trial. While the Normal version will have eight players team up to face the legendary beast, the Extreme version will challenge four players to defeat the monster, with numerous unique mechanics included as a homage to Monster Hunter: World and its gameplay.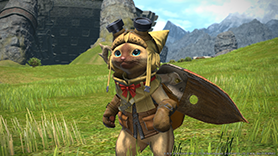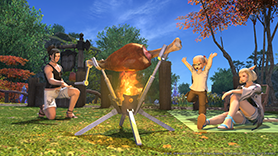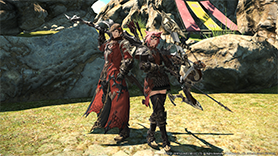 Special rewards will be available to those who play through the collaboration content, including:

• New Armor Set – Inspired by Rathalos

• New Minions – Poogie and Palico

• New Mount – Rathalos

• New Furnishing – BBQ Spit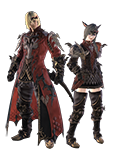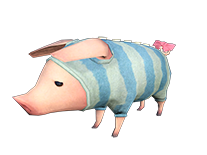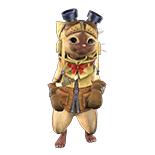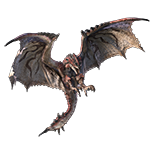 Additional details and full conditions of participation for the crossover event are available on the special collaboration website.

During today's Letter from the Producer LIVE, producer and director Naoki Yoshida also teased future Final Fantasy XIV: Online content coming in Patch 4.4, including:

• New Main Scenario Quests

• New Sidequests – The Four Lords and Even Further Hildibrand Adventures

• New Dungeons – The Burn and Saint Mocianne's Arboretum (Hard)

• New Trial – Suzaku

• New Raid – Omega: Alphascape

• Updates to jobs, PvP, Battle System, Eureka, Gathering and Crafting, Grand Companies, Housing, The Gold Saucer and more.

Fans can also look forward to an exciting season of Final Fantasy XIV Online Fan Festivals all over the world. North America will kick off the tour on November 16-17, 2018 at the Rio All-Suite Hotel and Casino in Las Vegas, followed by the European Fan Festival on February 2-3, 2019 at the La Grande Halle de La Villette in Paris, and ending with the Tokyo Fan Festival in March 2019. Additional details may be found here: fanfest.finalfantasyxiv.com

For more information on Monster Hunter: World, visit: monsterhunterworld.com