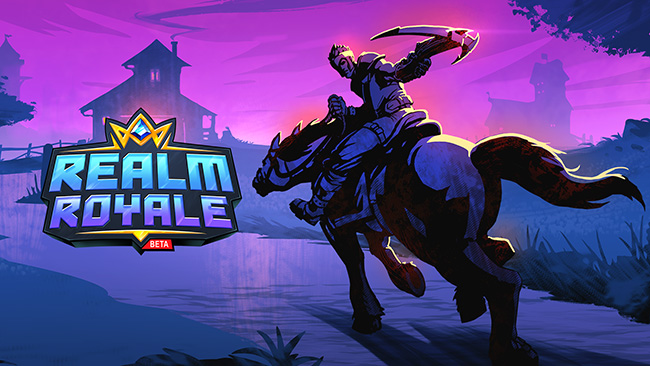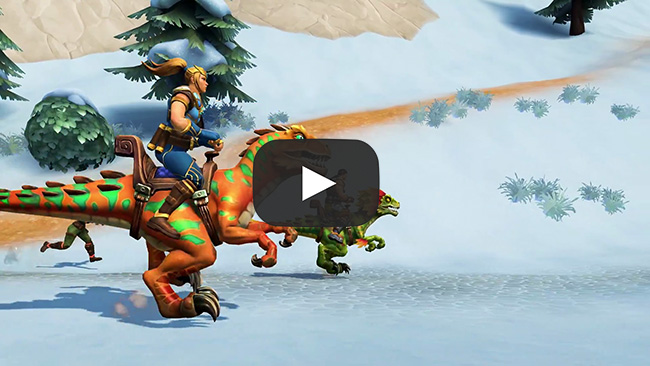 Realm Royale Closed Beta Starts Next Week on PS4

It's almost time to choose your class, mount up, and explore the first fantasy battle royale on your PS4!

We're thrilled to announce that Realm Royale is officially coming to the PS4, and that Closed Beta testing will start next week!

First things first:

• Visit the Realm Royale website to sign up for beta (PS4 - Xbox One), and we'll invite you to the beta as soon as we can.

• Want to be one of the first to play in Closed Beta? On day 1 of testing, we'll message access codes to 5 random people who comment on this post.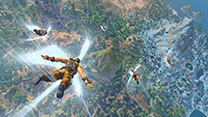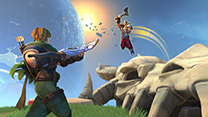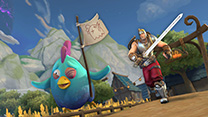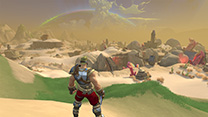 At its core, Realm Royale is a battle royale. 100 players skydive into a massive map, collect weapons, and battle it out to be the last man standing as the fog closes in.

But Realm Royale isn't your average battle royale. It's an evolution of formula, incorporating fantasy style and ability-driven, hero shooter-like combat (with no building).

At the start of each match, you'll choose from one of five fantasy classes that define your playstyle. Are you a Warrior, leaping into battle throwing massive axes? An Assassin, hiding in smoke screens, blinking through windows, and sniping your opponents? Mages can soar through the skies and rain fireballs, while Engineers can deploy turrets and Hunters are masters of the bow.

With a push of a button, you can summon a mount to traverse this massive fantasy world. Ride through the the lush jungle of Jaguar's Claws, the scorched sands of Goblin Gulch, and the frigid Everfrost as you find new targets without boring downtime.

You'll also find some very important buildings as you explore the Realm: Forges. You can craft Legendary weapons and armor in Forges, but be careful: When you activate a Forge, everyone nearby will find out. Will your enemies attack, or can you siege an opposing Forge?

Sound like fun? Well, what are you waiting for — sign up for beta (PS4 - Xbox One) and comment on this post for a chance at day 1 testing access! We'll see you in the Realm for Closed Beta testing next week.

Josh Nash - Community Manager, Hi-Rez Studios

blog.us.playstation.com