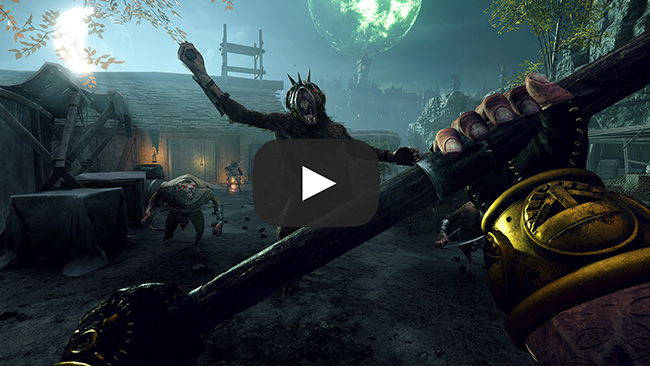 Warhammer: Vermintide 2 First DLC Announced

Independent developer Fatshark announced today that the first DLC to the million selling hit game Warhammer: Vermintide 2 will be released on August 28 on PC and Xbox One.

Shadows over Bogenhafen is the first DLC for Warhammer: Vermintide 2. Content will be revealed closer to the release on August 28.

"We are kicking off the fall with more content to Vermintide 2" says Martin Wahlund, CEO Fatshark. "Last week of August, the players will be invited to Bogenhafen, a city where the Heroes will be tested like never before by Grandfather Nurgle's unpleasant attentions"

Not a Hero yet? Pick up Warhammer: Vermintide 2 now.

Vermintide 2 is a visually stunning and ground breaking melee action game pushing the boundaries of the first person co-op genre. Set during the apocalyptic End Times of the Warhammer world – the game introduces the dark, bloody and twisted forces of Chaos as an enemy faction. Other new features include 15 hero careers, new environments, talent trees and the proprietary Heroic Deeds
System.

For more information, visit vermintide.com.