The Council's fourth episode, Burning Bridges, releases September 25

The fourth episode of The Council, the narrative adventure game redefining the genre with RPG mechanics and consequences for every choice, releases September 25. Discover the first screenshots of this new episode!

Episode 4: Burning Bridges sees allegiances explained, rivalries come to a head, and the ghosts of the past begin to catch up to the inhabitants of the island. Your decisions will haunt you as you decide the fate of Louis, Mortimer, and the world itself.

The Council has already enthralled players and press alike with a deep and captivating story featuring intricate characters and smart writing. The innovative concept brings the genre beyond its boundaries and allows for meaningful choices with impactful consequences.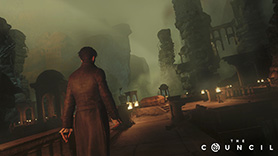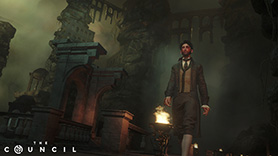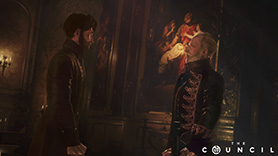 Witness Louis' first encounter with the catacombs beneath Mortimer's island in new screenshots. Characters and their fates are up to you, and shown here is just one way things can go – how will your endgame begin?

Owners of the Complete Season or the Season Pass can play Episode 4 on September 25. Episode 4 will be available as a single episode two days later, on September 27.

The Council Episode 4: Burning Bridges, releases September 25 on PlayStation 4, Xbox One and PC. The Complete Season will include a total of five episodes, with last episode releasing end of 2018.