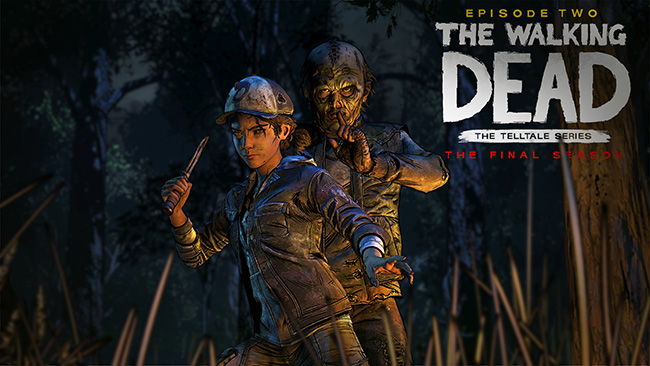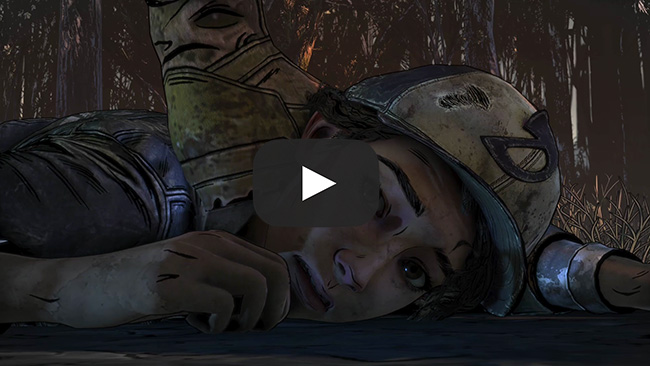 Download HQ Trailer .MP4 | 146 MB
Watch the Official Trailer for Episode Two of The Walking Dead: The Final Season Ahead of Episode Premiere on September 25

Leading publisher and developer of digital entertainment Telltale Games, together with Robert Kirkman's Skybound Entertainment, today launched the official trailer for episode two of The Walking Dead: The Final Season. You can download the trailer now by following the links above. You can also see an early scene from the episode by following this link.

Episode two, 'Suffer the Children,' will be available for download starting September 25, 2018 on PC, PlayStation 4, Xbox One, and Nintendo Switch across all regions. Digital season passes are currently available on PC, PS4, Xbox One, and Switch for $19.99. Players who purchase a digital season pass will receive download access to each of the season's four episodes as they become available. More information about individual episode release dates can be found here.

A season pass disc for Xbox One and PS4 will also be available online and at retailers for $29.99 starting November 6, 2018. The disc will contain the first two episodes of the season, as well as download access for the two remaining episodes as they become available. A separate retail cartridge for Nintendo Switch will also become available at a later date.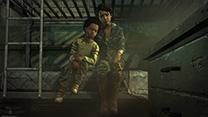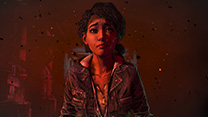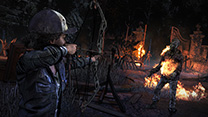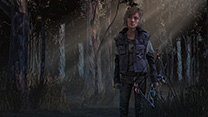 Episode Two Description: A single shot rang out, and in that moment, everything changed. Now Clementine's chance for a home may already be lost, and her bond with AJ may never be the same. With their future suddenly poisoned by uncertainty, Clem must work to manage the fallout and salvage their situation. But a force more relentless than the dead is lurking in the woods, and a ghost from Clementine's past will soon return to threaten her future...

Season Description: Clementine, now a fierce and capable survivor, has reached the final chapter in her journey. After years on the road facing threats both living and dead, a secluded school might finally be her chance for a home. But protecting it will mean sacrifice. Clem must build a life and become a leader while still watching over AJ, an orphaned boy and the closest thing to family she has left. In this gripping, emotional final season, you will define your relationships, fight the undead, and determine how Clementine's story ends.

• Emotional, Gut-Wrenching Story - See Clementine's journey through to the end. As she builds a new life, you will have to grapple with new types of choices and live with the consequences as AJ looks on, learning from your every move.

• More Control, More Tension - A new over-the-shoulder camera system, greater freedom to explore detailed environments, and scenes with unscripted combat capture the fear of living in a world overrun by the undead and create the most engaging The Walking Dead game yet.

• Striking New Visual Style - The all-new Graphic Black art style rips the ink from the pages of the Eisner Award-winning comic book series and brings the world of The Walking Dead to life like never before. Supports 4K resolution and high dynamic range on compatible devices.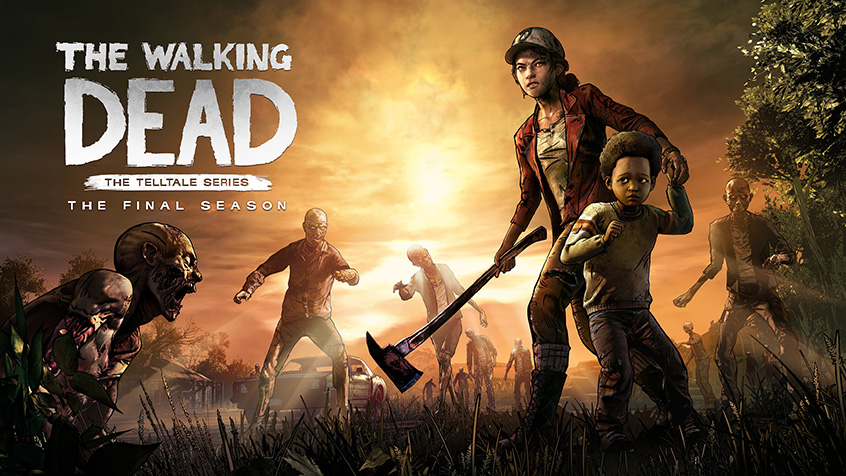 In addition, The Walking Dead: The Final Season will be fully dubbed in French, German, Latin-American Spanish, and Brazilian Portuguese. It will also be subtitled in French, German, Latin-American Spanish, Brazilian Portuguese, Italian, Russian, and both traditional and simplified Chinese. Episode two voice packs and translations will be available for download on launch day.

To date, The Walking Dead: A Telltale Games Series has sold more than 50 million episodes worldwide, earning more than 100 Game of the Year awards from outlets including Metacritic, USA Today, Wired, The VGAs, Yahoo!, The Telegraph, Mashable, Polygon, Destructoid, and GamesRadar. It has also received two BAFTA Video Games Awards for Best Story.

The Walking Dead is set in the world of Robert Kirkman's award-winning comic book series and offers an emotionally-charged experience in which players' actions and choices determine the course of the story across the entire series. In order to see their choices reflected in the upcoming season, players will be able to import their existing series save files into The Final Season. For more information, please refer to this blog. Players can also complete the interactive Story Builder either online or in-game to create a new custom save file.

For more information on the game, visit the official website.