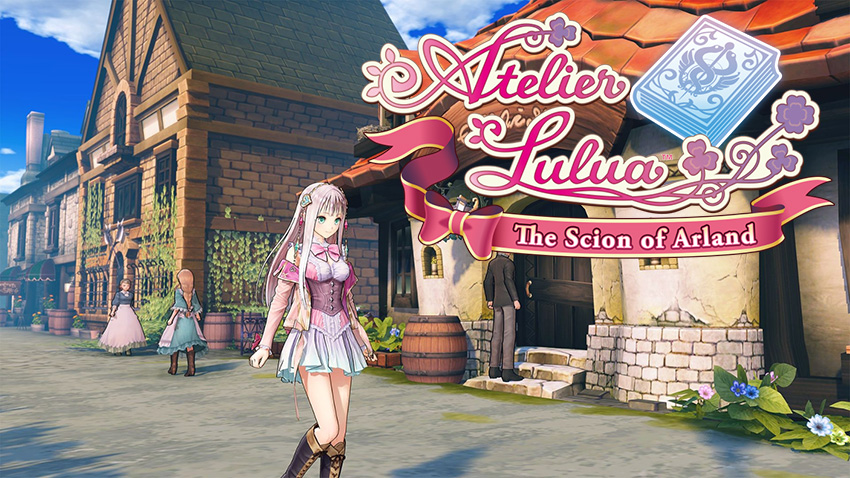 Gallery on Google Photos
Continue Your Adventures In Arland With The Western Release Of Atelier Lulua: The Scion of Arland

Koei Tecmo America revealed today the upcoming western release of Atelier Lulua: The Scion of Arland for the Nintendo Switch, PlayStation 4 computer entertainment system, and Windows PC via Steam. Slated to release in Spring 2019, the latest entry to Gust's popular Atelier franchise continues the fan-favorite Arland trilogy; set several years after Atelier Meruru: The Apprentice of Arland.

This heart-warming new entry follows the young Elmerulia Fryxell; an energetic and positive young girl who studies alchemy diligently to live up to the legacy of her mother – the famous Rorona Fryxell. Supported by her close childhood friend, the hardworking and caring Eva Armster, she works hard to fulfill her dream and become a renowned alchemist. Fans of the Arland series will be able to re-meet old characters, and re-explore the land of Arland, to see how the flow of time has changed everything they once knew.

Atelier Lulua: The Scion of Arland has all-new synthesis, exploration, and battle systems in place which combine the familiar Arland system with fresh new gameplay mechanics. Blending the Arland-style gameplay with the latest Mysterious series opens a variety of exciting new possibilities.

Prior to meeting Lulua, players are invited back to Arland as of December 4, 2018 with the Atelier Arland series Deluxe Pack on the PS4, Switch, and PC via Steam via digital release. This pack includes all three titles featured in the Arland trilogy; Atelier Rorona: The Alchemists of Arland DX; Atelier Totori: The Adventurer of Arland DX; and Atelier Meruru: The Apprentice of Arland DX with many of the previously released DLC contents – perfect to prepare themselves for Lulua's journey. Players can choose between purchasing these titles individually or as a package containing all three at a discounted price.

With more information for Atelier Lulua: The Scion of Arland and the Atelier Arland series Deluxe Pack set to be revealed in the coming weeks, be sure to check out our official website: koeitecmoamerica.com/lulua.