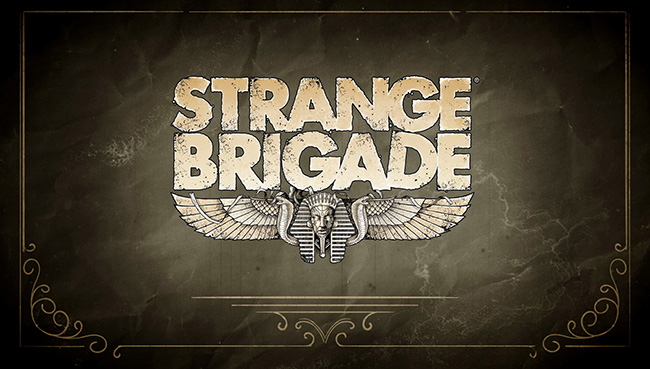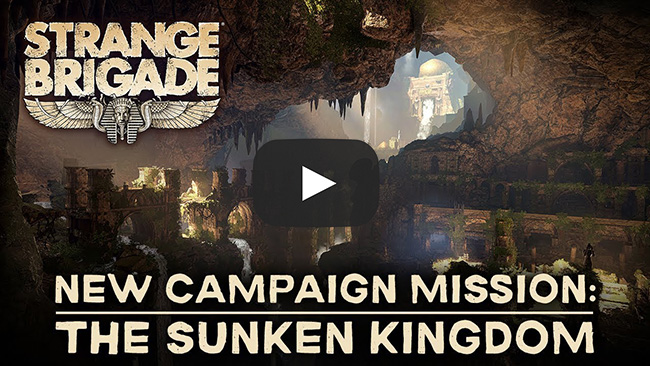 Download HQ Trailer .MP4 | 316 MB
Strange Brigade Explores 'Tthe Sunken Kingdom' in New DLC, Out Now!

On today's incredible instalment of Strange Brigade, our unflinching uncoverers of mystery embark into a mythical underground city. But what's this? A stunning temple at its very centre? Deadly cave-dwelling nasties guarding it with vim and vigour? My word, the Strange Brigade may need help here...

Welcome to Thrice Damned 2: The Sunken Kingdom, the second part of Strange Brigade's dramatic DLC campaign! It's out now on PS4, Xbox One and PC, continuing the adventure ahead of the thrilling conclusion later this year!

Ahoy there, is that a new adventurer I see? Introducing Hachiro Shimizu, master survivalist, playable via the Japanese Naaval Officer Expansion Pack. It also includes the Mikhailov 38-rifle, the Marchador TT pistol, the Shock Grenade special item and Decaying Demon Blast amulet power - how grotesque!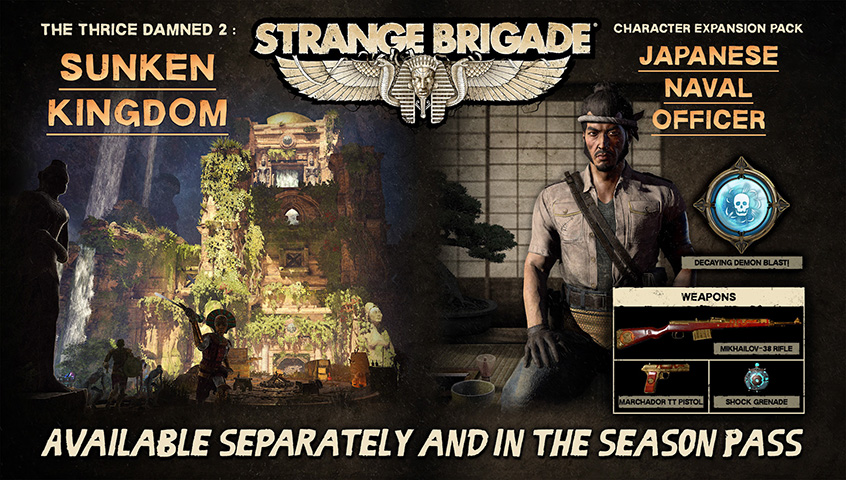 The Japanese Naval Officer Character Expansion Pack is also out now on PS4, Xbox One and PC, and it's priced £6.39. The Thrice Damned 2: The Sunken Kingdom is priced £5.59. Both DLC packs are available to purchase separately or via the stupendous Strange Brigade Season Pass.

Aho, more you say? FREE content too? That's right, all players can enjoy more brand new content for Horde mode and Score Attack now via a free update. The Chamber map for Horde mode and the Score Attack levels Cut-Throat Caverns II and Forsaken City II are playable right now - and did we mention they're FREE?

For more information, please visit StrangeBrigade.com/news.