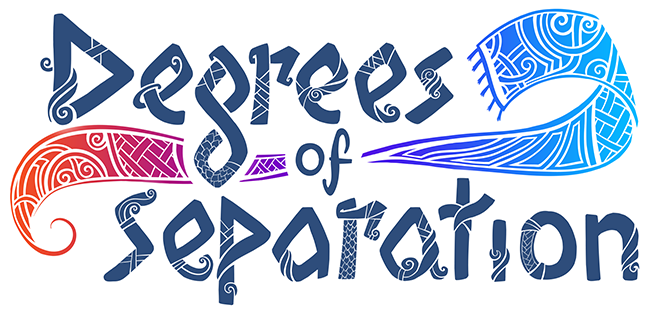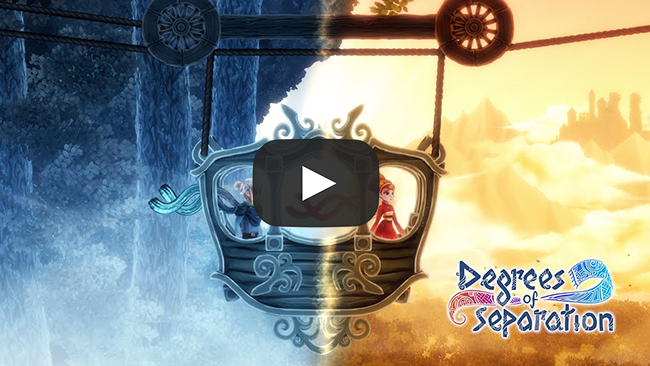 Degrees of Separation Features Trailer Released

Enter a stunningly beautiful world, filled with environment-based puzzle platforming and a story by Chris Avellone.

Follow the journey of Ember and Rime, two souls empowered with the ability to manipulate the environment around them while growing ever closer to one another. Harness the powers of hot and cold to solve environmental puzzles and interact with a gorgeously realized, non-linear world as you unlock Ember and Rime's potential.

Developed with both solo and co-op gameplay in mind, Ember and Rime's contrasting abilities require you to consider the actions of your partner just as much as your own. Individually - with Ember's mastery of heat and Rime's control of cold - their unique affinities allow them to traverse the world in very different ways. Together, however, their powers take on an even greater impact, blending to create controllable gusts of wind, frozen rivers, or platforms where there previously were none.

Experience a compelling, emotion-driven story by acclaimed fantasy writer Chris Avellone and narrated by voice actress Kira Buckland, and engage in single-player and cooperative 2D platforming gameplay when Degrees of Separation launches on Nintendo Switch, PS4, Xbox One, and PC (Steam) on February 14, 2019 for $19.99.