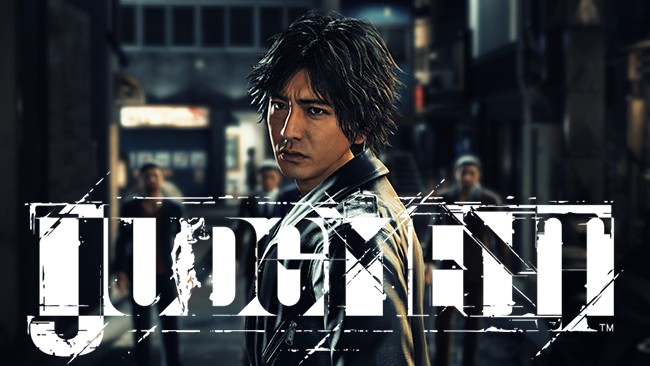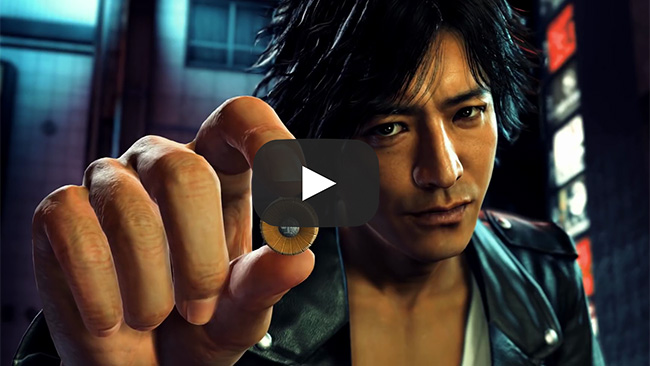 Judgment (formerly Project Judge) is headed to the West in summer 2019!

Judgment takes place in modern day Tokyo, following a serial murder case. The main protagonist, private detective Takayuki Yagami, is a man of conviction who fights for his beliefs, despite the overwhelming despair surrounding him. Kimura has met extensively with the game's development team to craft this protagonist, dedicating more than 1,000 minutes of voice recording time for his lines. By putting forth so much effort in developing this role, Judgment aims to redefine what it means to truly bring a character to life.

Enhancing the game's position as a courtroom thriller and embodying the feeling of playing a detective, players will need to utilize key investigative skills in conjunction with unique gameplay features to unveil the truths hidden at the core of Judgment's plot.

What lies beyond the suffering and failures of the man trapped within his past; is it a divine revelation, or something more sinister? Stay tuned for more information on Judgment, the courtroom thriller action game brought to you by the prolific tag team of Takuya Kimura and Ryu Ga Gotoku Studios.

Judgment marks the first time in over 12 years that a game set in the Yakuza series universe has received an English dub for its Western release, the last one being the original Yakuza for the PlayStation 2 in 2006. As a result, some extra work was put in to make Judgment's English dub a little more complex than most. We wanted to make sure that we preserve the original Japanese script of Judgment as faithfully as possible.

A star-studded English voice cast brings Judgment to life. Greg Chun takes on the role of Judgment's protagonist, Takayuki Yagami, supported by Crispin Freeman, Matthew Mercer, Cherami Leigh, Yuri Lowenthal, James Hong, Ed O'Ross, Amy Walker, Matt Yang King, Fred Tatasciore, Brian McNamara, as well as guest appearances by SungWon Cho, Cristina Vee, Max Mittelman, and many more.

Here's a breakdown of Judgment's dub / subtitle features:

• Dual Audio: Players can switch between the Japanese and English voice-over tracks at any point during the game. Experience Judgment using whichever language you prefer!

• Dual Subtitles: Subtitles change based on which audio track is selected – Japanese or English. Japanese voice subtitles are presented in a way that represents the traditional Yakuza experience while English voice subtitles match the English script.

• Localization Pedigree: Judgment's localization has been handled in-house by SEGA of America's talented Yakuza series localization team.